It was desk-clearing day at Fifa's Zurich headquarters, as football's governing body swept aside complaints levelled at its own corruption investigator and his two key whistleblowers.
United States attorney Michael Garcia had lodged a formal appeal over the short summary, published by German judge Hans-Joachim Eckert, of his extensive report into corruption over the hosting rights for the 2018 and 2022 World Cups. That summary had, he said, contained "numerous materially incomplete and erroneous representations".
But the appeals committee  – the latest part of Fifa's impossibly labyrinthine structure to become embroiled in the scandal – has declared that Judge Eckert's summary "does not constitute a decision and as such is neither legally binding nor appealable".
Meanwhile, two whistleblowers – one who worked on the successful Qatari 2022 bid, the other from Australia's failed 2022 bid – have had their complaints, that Judge Eckert's summary failed to protect their anonymity, thrown out.
Phaedra Almajid and Bonita Mersiades complained to the disciplinary committee but that body also decided there was no complaint to answer.
Both women had spoken to the media in the years since Qatar won the bid in 2010. By undergoing "their own media activities long before the publication", Eckert suggested the pair had waived their right to anonymity.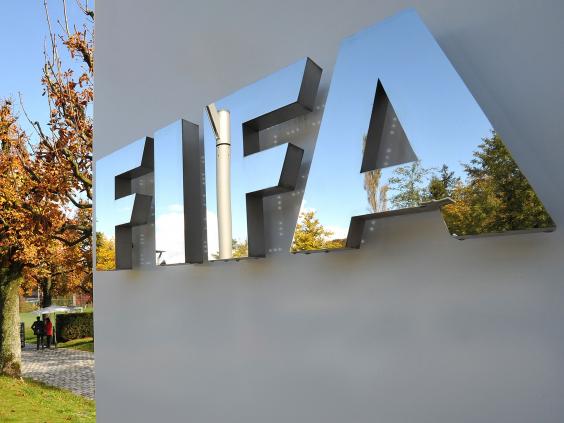 In his summary, Judge Eckert did not name the pair directly, but dismissed the evidence given by them in such a way that made it clear both had co-operated with Garcia. Almajid claimed that this was "a transparent avoidance of a clear violation of its own rules".
"I co-operated with Mr Garcia's investigation for over two and a half years under a clear, unqualified promise of confidentiality. He asked me for my confidentiality and repeatedly promised me mine," she said. "I kept my promise. Herr Eckert breached that confidentiality. I did not."
The whole affair is building to a crescendo of sorts, with Fifa's executive committee scheduled to meet in Morocco, where the 25 members will vote on whether a redacted version of Garcia's report should be made public.
Garcia has agitated heavily for that to happen and Fifa has been heavily criticised for refusing to agree – including by the Football Association's chairman, Greg Dyke.
But when Garcia agreed to produce the report, for which he was paid lucratively by Fifa, it was made clear that it would never be published, and that those who spoke to him as he produced it did so under the cover of anonymity.
Even if the report is made public, Judge Eckert's summary makes clear that Russia, who won the 2018 competition, did not co-operate at all. His summary is also likely to be heavily critical of the failed bids, such as those of England and Australia.
However, if the vote was to be run again, it would be so damning for Fifa that it is hard to see how the organisation would be considered in a fit enough state even to vote on the matter.
Reuse content