Fifa has acknowledged that past World Cups were awarded as a result of bribes paid to members of its Executive Committee and is seeking to reclaim millions of dollars of that money from its disgraced former officials. 
Football's world governing body on Wednesday submitted a 22-page claim to the US Attorney's Office in New York that seeks a big share in restitution from more than $190m (£135m) already forfeited by officials who pleaded guilty in the sprawling corruption case led by American authorities. 
Tens of millions of dollars more is likely to be collected when sentences are handed down in the States, and also from dozens of officials currently indicted but who have denied bribery charges or are fighting extradition. 
In the submitted papers, Fifa claims it was a "victimised institution", despite widespread criticism that bribe-taking was embedded in its culture during the presidencies of Joao Havelange and Sepp Blatter, who was forced from office after 17 years by the current scandal.
The papers do reveal the extent of some of the corruption which took place at the top of the world game and outline that bribes were paid for votes in bids for the 1998 and 2010 World Cups.
Former Concacaf president Jack Warner and Chuck Blazer, who was general secretary of the confederation representing North, Central America and Caribbean football, are said to have received a $10m bribe from South Africa for World Cup votes in 2010.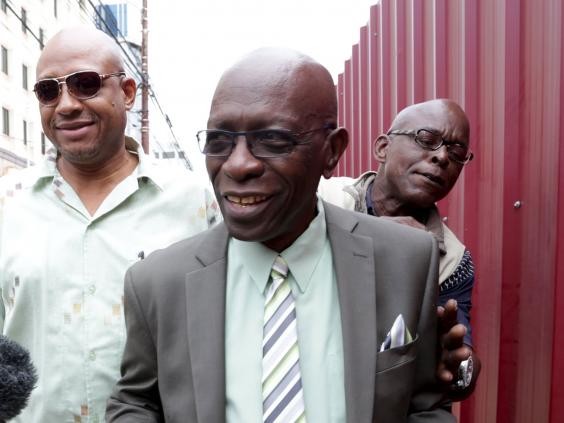 Warner, Blazer and Jeffrey Webb, who became president of Concacaf in 2012, are among 41 defendants indicted in the ongoing investigation by the US Department of Justice from which Fifa plans to seek damages.
"The convicted defendants abused the positions of trust they held at Fifa and other international football organisations and caused serious and lasting damage to Fifa, its member associations and the football community," said  Fifa's new president, Gianni Infantino.
"The monies they pocketed belonged to global football and were meant for the development and promotion of the game. Fifa, as the world governing body of football, wants that money back and we are determined to get it no matter how long it takes.
"The defendants diverted this money not just from Fifa but from players, coaches and fans worldwide who benefit from the programmes that Fifa runs to develop and promote football.
"These dollars were meant to build football fields, not mansions and pools; to buy football kits, not jewellery and cars; and to fund youth player and coach development, not to underwrite lavish lifestyles for football and sports marketing executives.
"When Fifa recovers this money, it will be directed back to its original purpose: for the benefit and development of international football."
Fifa accepts the amount of money lost during the corruption scandal is likely to increase as the investigation continues. The US government has already announced forfeiture amounts that should cover the governing body's claims for damages.
In the documents, Fifa admits for the first time that Warner and Blazer were bribed by South Africa for their World Cup votes. "It is now apparent that multiple members of Fifa's Executive Committee abused their positions and sold their votes on multiple occasions.
"Defendant Jack Warner, together with his co-conspirators Charles [Chuck] Blazer [who has admitted his crimes and pleaded guilty], defendant Warner's son Daryan Warner, and other co-conspirators not named in the Superseding Indictment, engineered a £10m pay-off in exchange for executive committee votes regarding where the 2010 Fifa World Cup would be hosted."