You could say that Gareth Southgate would love to have Didier Deschamps' 'problem', of figuring out how to fit so many excellent players into a team that actually enhances what they can do, except he wouldn't necessarily or specifically like to be in the French manager's shoes.
Because, when you go through the personnel in this France squad and try to pick out weaknesses or thin areas regardless of what formation you would want to play, it's very difficult to find one. They seem to have everything covered. That only increases the pressure on Deschamps to make something of it, however, and has only fed the argument that he is really the weak link.
There just remains an imbalance there, and yet one that is different to the imbalance seen in Euro 2016.
How else to explain a side that could look so fixed and rigid then but one that looked so freewheeling in Paris on Tuesday night? How else to explain at team that at different spells of this 3-2 win offered such exquisite attacking cohesion and vigour going forward, most memorably for Djibril Sidibe's strike, but then utterly open panic at the back - as for both England goals. How else to explain a side that could so haplessly lose to Sweden at the weekend, but so assuredly win here with 10 men.
Deschamps still doesn't really look closer to knowing his best team, and that explains why - despite all that talent - Moussa Sissoko still inexplicably had a place in the team for that Swedish defeat, even if he was rested last night. It should escape no-one's attention that so many of those more vigorous attacks on Tuesday night involved Borussia Dortmund's Ousmane Dembele, who was finally in the side, and that he was the source of so much trouble for England as well as the winning goal.
It won't have escaped Southgate's attention. This is of course the fundamental challenge for the England manager, too. Given that he doesn't have the amply-talented squad of those countries at the top level, he essentially has to out-manage coaches like Deschamps or Joachim Low; to figure out something different to outfox them.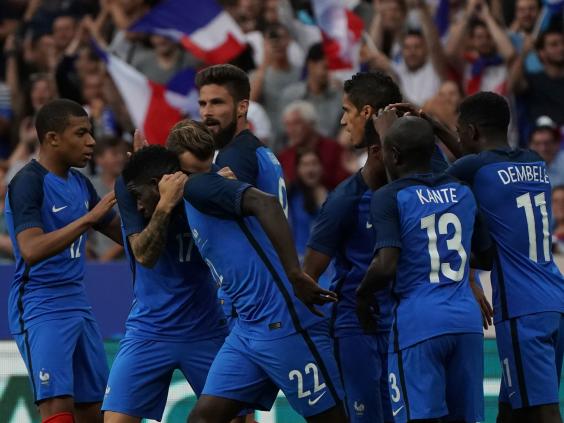 This match may have been a friendly, but showed why he might struggle.
There is actually an argument the one type of player France lack is exactly the one England are missing, a true midfield controller, but the difference is that Deschamps has so many more options to work around that to still make his team work. It looks like he has an endless array of potential midfield arrangements, but Southgate has barely any.
Paul Pogba after all isn't yet that kind of player, but he could still effortlessly fit in there against England, to easily run the game even when France were down to 10 after Raphael Varane's red card. Against that, England's own "stand-in" of Alex Oxlade-Chamberlain was all over the place, and still looks better as an impact sub against the most impressive sides.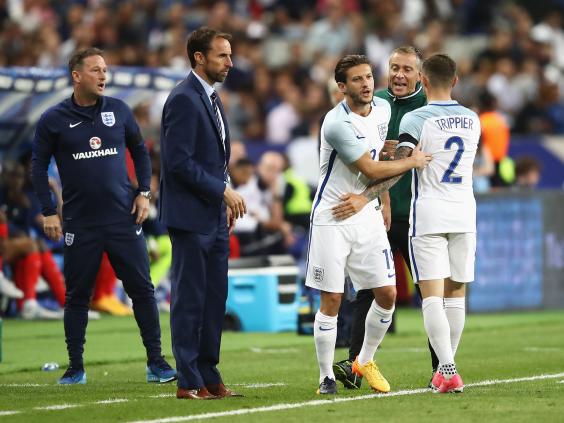 It's also worth noting how much different Pogba himself looks as a player when he has proper quality pace in front of him. There were hints of it last season when he finally had Marcus Rashford actually running for his passes, but it was made so blindingly obvious here when Sidibe, Dembele and - of course - Kylian Mbappe were instinctively interchanging ahead of him at such speed.
Within mere minutes of the start, Pogba had already found Mbappe with one of those glorious balls, but one of those balls that still requires the right run to really bring it to life.
Mbappe himself offered a supreme pass of his own on 16 minutes, so divinely curving the ball into Dembele with the outside of his foot, in a performance that became a display of his many outrageous talents - bar perhaps finishing. Had he taken either of his big chances, and especially the one that hit the bar, this match would not have been so close.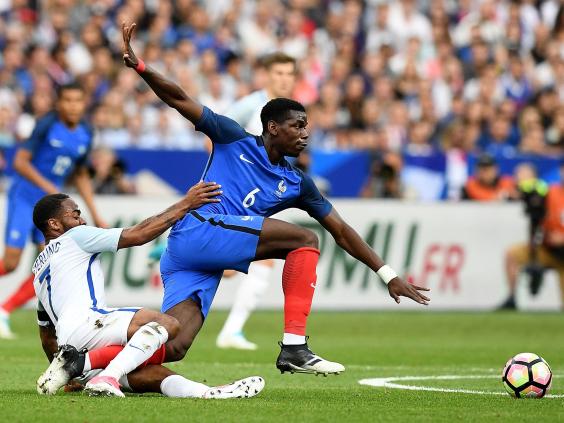 And that's the issue for Southgate. His midfield just couldn't get close to France's. Throughout the first half, Deschamps's side were just regularly running through huge gaps.
It said so much that, even when France went down to 10, England still couldn't claim control. They instead retreated.
It would of course be harsh to blame Southgate for that, given that he has had such little time in this role and is still adjusting, and it is a problem that long predates him.
This may have been a friendly but it only further emphasised that serious concern. It looks like that is going to be his main issue, his main challenge, and the precise opposite to Deschamps's.
The French manager must find the right pieces for the right holes. For Southgate, he must fill one gaping hole without a big enough piece.
Reuse content