And England's players thought they had a hard time from the chroniclers of the national team. The gradings in some of the German papers go along school lines – A to F – and a lot of Joachim Löw's side found themselves bottom of the class yesterday morning. Mesut Özil, Philipp Lahm, Toni Kroos and Mario Götze all received Es, with the right-back Shkodran Mustafi going one lower when the dust settled on Germany's unconvincing 2-1 win over Algeria after extra-time on Monday. "[Andre] Schürrle and [Manuel] Neuer top: the rest shameful," read one banner headline.
There were some extenuating circumstances. An influenza bug has hit the German camp, confining defender Mats Hummels to the sidelines with a sore throat and mild fever and forcing Löw to call upon Mustafi instead. "Hummels was missing in every nook and cranny of the game," Bild declared, the bad news being that he is also considered a doubt for Friday's quarter-final against "the strong French" as that newspaper pessimistically described them.
The bug – shrugged off by Thomas Müller, who lasted 120 minutes on Monday – prompted national discussion of the medical effects of a dramatic shift from the heat of Recife to cold, wet Porto Alegre. But a nation still waiting for the side to recover the touch of the 4-0 annihilation of Portugal two weeks ago, is agonising over Götze far more. The whole world knows that 22-year-old Bayern Munich player can be a threat. "A danger anywhere in the attacking third," was World Soccer's  pre-tournament assessment. In a competition which is narrowing down into which of several sublime individualists – Lionel Messi, Neymar and Arjen Robben – can outperform the rest, Götze has been seen as the German player in possession of the same potential as Argentina's enano or "little man". It has not happened. His touch and pace have vanished.
Germany 2 Algeria 1 player ratings
Germany 2 Algeria 1 player ratings
1/23 Manuel Neuer

Perhaps the best goalkeeper in the world right now, Manuel Neuer recovered from a shaky start to deliver a truly commanding performance. 7

GETTY IMAGES

2/23 Benedikt Howedes

Struggled to deal with the pace of Faouzi Ghoulam and was left wanting far too often. Could have cost Germany dearly. 6

GETTY IMAGES

3/23 Per Mertesacker

Isolated by the Algerians as a possible chink in Germany's armour, the Arsenal man's lack of pace was regularly used against him. 6

GETTY IMAGES

4/23 Jerome Boateng

Made a series of awful first-half mistakes but calmed down in the second period. A couple of essential blocks ensure a decent rating. 7

GETTY IMAGES

5/23 Shkodran Mustafi

A surprise choice in the German line-up, the Sampdoria man did a decent job in left-back. Sofiane Fegouli's pace, though, will give him nightmares. 6

GETTY IMAGES

6/23 Bastian Schweinsteiger

Marshalled the play effectively and was one of the major reasons why it'll be Germany who take on France in the quarter-finals. 7

GETTY IMAGES

7/23 Mesut Ozil

The Arsenal playmaker had a difficult night against an Algerian defence intent on muzzling him for large periods. At least got himself a late goal. 6

GETTY IMAGES

8/23 Philipp Lahm

Playing just in front of the backline, the German captain had an important job to do. Faced difficulty preventing Algerian counter-attacks though. 6

GETTY IMAGES

9/23 Toni Kroos

Playing higher up the pitch than usual, to begin with at least, the Real Madrid target was forced to resign to midfield as Algeria began to get a hold of the game. 6

GETTY IMAGES

10/23 Thomas Muller

Could have scored a hat-trick. While his assist for Andre Schurrle's goal is a redeeming factor, this was a poor evening's work. 5

GETTY IMAGES

11/23 Mario Gotze

Played with his usual blend of energy and flair but was faced with a brick wall for much of the game. Couldn't find a way round it. 6

12/23 Andre Schurrle

Best off the bench: Ultimately turning the game on its head, the Chelsea man scored the goal which sent Germany on their way. Having a big hand in Mesut Ozil's winner too, this was a vital appearance from the bench. 8

13/23 Rais Mbolhi

A warrior at the back for Algeria, there is nothing Rais Mbolhi could have done about either German goal. 8

GETTY IMAGES

14/23 Faouzi Ghoulam

Made a magnificent last ditch tackle to deny Thomas Muller in the second half which defined his evening. Was pitch perfect all night. 8

GETTY IMAGES

15/23 Esseid Belkalem

Had difficulty dealing with the tricky style of play utilised by Germany's attacking players but remained strong in the air. 7

GETTY IMAGES

16/23 Rafik Halliche

The Algerian captain led from the back, barking instructions at every stoppage in play, but struggled to deal with players running straight at him. 7

GETTY IMAGES

17/23 Aissa Mandi

Giving Algeria another creative outlet, with a series of magnificent crosses into the box, Aissa Mandi was thoroughly impressive. 7

GETTY IMAGES

18/23 Medhi Lacen

Was the essential cog in the ever-turning machine of Algeria's counter-attacking system. Picked up the ball and got it forward in seconds. 7

GETTY IMAGES

19/23 Sofiane Feghouli

A constant menace, Sofiane Feghouli was regularly seen galloping down the left flank with a twinkle of intent in his eyes. Unlucky not to have scored. 7

GETTY IMAGES

20/23 Saphir Taider

Tasked with pressing the Germans from the right-hand side, Saphir Taider wasn't as effective as his colleague on the opposite flank. 6

GETTY IMAGES

21/23 Mehdi Mostefa

Lucky to have not been sent off, after a series of tackles worthy of a yellow card, Mehdi Mostefa provided a physical edge to Algeria's lightweight set-up. 7

GETTY IMAGES

22/23 Islam Slimani

A threat throughout, Islam Slimani deserved his goal and then some. It's just a shame that it came so late. Bittersweet. 8

GETTY IMAGES

23/23 El Arabi Soudani

Partnering Islam Slimani must have been a pleasure with the amount of chances his colleague created. Unfortunately for Algeria, Soudani couldn't put one of them away. 6

GETTY IMAGES
There is simply no disguising the loss of Marco Reus, either. The Borussia Dortmund winger can operate on either side of Löw's 4-3-3 system and the partial tear of the anterior ligament above his left ankle, on the eve of the team's departure to Brazil, has been every bit the loss the Germany coach always knew it would be. Özil, whose place in the team was under threat before the World Cup began, showed more evidence on Monday of his struggle to make an impact – in spite of his late second goal. In his defence, Özil's preferred  No 10 position has been rendered redundant by Löw's current scheme of things.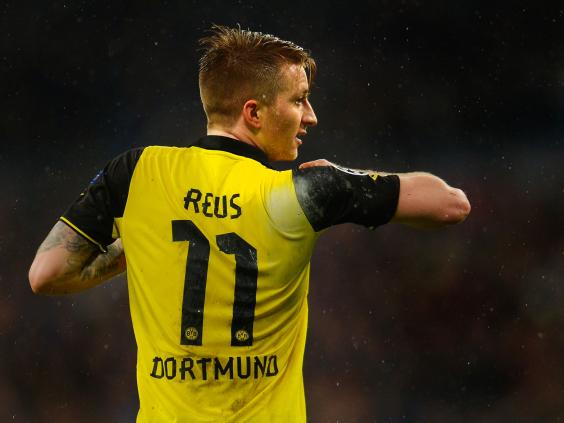 His Arsenal team-mate Lukas Podolski – missing on Monday against Algeria – has been struggling for form, too, and if that were not enough for Löw to cope with, the discussion of Lahm's place in central midfield continues to be both troubling and decisive. There is an unmistakable sense among some Germans you meet here that Lahm is in Löw's ear, pressing him for a place in the new midfield role Pep Guardiola has found for him at Bayern Munich.
However, the way that Lahm struggled against Algeria compounded the view, expressed on these pages by former Germany midfielder Dietmar Hamann on Monday, that he does not deserve his place there after only one season or so of club experience in the position.
Michael Ballack certainly added his weight to that argument yesterday after 120 minutes of what he described as "heart-attack football". Ballack seemed to imply that Lahm needed his central position because the full-back role, tracking up and down, was too intensive for the 30-year-old. There is no love lost between these two: Lahm replaced the injured Ballack as captain during the 2010 World Cup and was unwilling to surrender the armband when the latter returned. Lahm won that battle. Ballack never played for the national side again.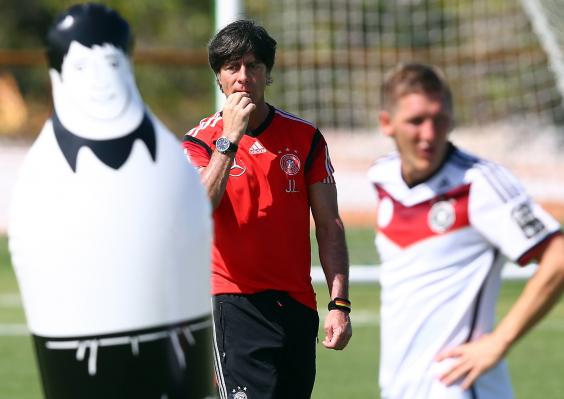 It must seem like a nest of vipers to Löw, whose only source of real contentment yesterday could be Neuer and Schürrle. The Chelsea player's beautifully improvised goal – dragging the ball in diagonally as he had in the 6-1 friendly win over Armenia leading up to this tournament – and all-round performance served a message to Jose Mourinho that he should start more games.
Schürrle, for one, could afford some optimism as he asserted an essential fact that England have learned from painful experience: that a win is a win in tournament football. "When you come to a World Cup with Germany, you are expected to win it," the 23-year-old striker said. "We don't come here just to take part. When you have this team with these players, everyone in our country and all around the world has big expectations of us. This is always the way. We have big ambitions and we have that feeling more than ever now that we are into the last eight."