"My wife's been through the whole door-stepping scenario. We've lived that one," said Gareth Southgate. He was describing the aftermath of his 1996 penalty shoot-out miss against Germany and it was at that moment in his first press conference at the helm of England that you realised he is not quite the protected, cosseted establishment man that his doubters would suggest.
Adrian Chiles, who worked at football grounds the world over with Southgate for ITV, tells how relentlessly the penalty miss would be chanted in his presence. It was the very first question when Southgate agreed to an interview with two Croatian journalists Chiles knew. Chiles did the translating and tried to protect his friend by excluding that part but Southgate knew precisely what they were asking. The point is that Southgate - who also referenced his 2006 sacking by Middlesbrough on Monday - has a hinterland which might serve him in these next seven weeks.
It was manifest that he has read and thought about leadership, rather than learned it on the hoof like 'Proper Football Man' as the Football365 website derisively describes the character type the sport seems to revere. Though many in football's unreconstructed, anti-intellectual space generally sneer to hear a manager speak of "life experiences" and say losing to Iceland in June was "only failure if they don't learn from it," the sight of a 46-year-old English manager speaking with such perspective did cause the clouds to lift.
It was unusual, given football's insularity, to find someone in his seat twice speaking of football in a broader sporting perspective. Southgate referenced the multitude of captains Sir Clive Woodward possessed for England's winning Rugby World Cup team of 2003 and spoke of how "any high level sports team" must be able to perform under pressure. He was not obsequious about Roy Hodgson, a manager whose side in France this summer had lacked players with the "big match experience" to deal with a knock-out round match. He implied that there were improvements to be made on Sam Allardyce's first and only game in charge.
It certainly felt like the nascent beginnings of a more intelligent, creative, curious England. Jesse Lingard's role as "England's best player under pressure'" in the 2015 U21s European Championships; Wayne Rooney's intellectual development since he came across him playing Turkey at Sunderland in 2003; how he'd shown a list of his own career triumphs and disasters to his young England charges. This was insight here, if not of the loud Allardycian kind. The FA will have given thanks for such a mercy, given the big man's propensity to say so very much – sometimes with undercover journalists in attendance.
You don't get much sense, speaking to the FA, that they consider Southgate their man for the future.  Chief executive Martin Glenn will tell you that statistically a 60-something man of the world is the one most likely to deliver as an international manager. The idea of hiring Arsene Wenger seems irresistible, elevating England to the realms of superpower status as it would. They'd pay what they have to.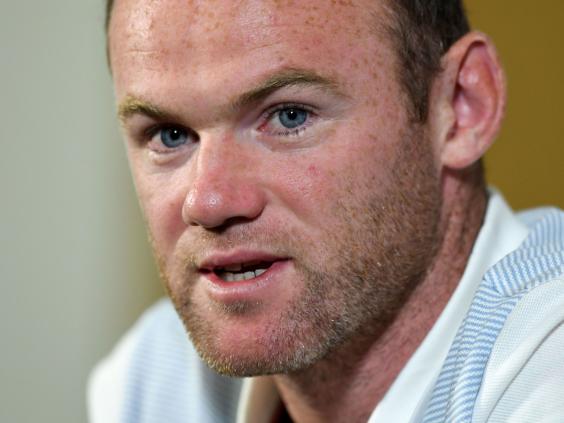 But perhaps it will take something out of the realms of the ordinary to break what Jose Mourinho described two weeks ago as the "England disaster." There was a lot of analysis this summer about how Wales had managed to accomplish what they did in France while England imploded. Much of it all came down to a national association putting faith in Chris Coleman – a 46-year-old, just like Southgate – whose inauspicious start in that particular managerial seat made the players feel supreme loyalty to him when prospective glory began to beckon.
The Wales story gives us reasons to hope that Southgate can do enough to retain the position permanently. He was too wise in this environment to respond directly to the question of whether he wants it but you only had to listen a little to hear that he was providing an answer. "This is huge for my family, huge for everyone who knows me and has… touched my development," he said.
Chiles is not the only one who wonders whether the opportunity to manage Middlesbrough – handed to Southgate because of his rare level of intelligence – came too early. He observes that the former Conservative Chancellor Kenneth Clarke has said the same thing this week about William Hague succeeding him as leader of that party in 2001. When Hague was ready, years later, it was all too late.
Serendipity has given Southgate another chance. "Being sacked, missing a penalty" and other disasters were on that list of his failures which he showed to his under-21s, as well as his successes. "So which are you? You are neither one nor the other the other. You are all of them," he reflected, breaking more new ground for an England manager.
Reuse content