"He ploughs on." It was the phrase Gareth Southgate used as part of his defence of Wayne Rooney in the aftermath of Saturday's laboured victory over Malta. It was meant to be praise but the choice of verb, of course, is telling. It describes the England captain's recent performances perfectly. 
"Sails"? Nope. "Glides"? Nope. "Ploughs"? Yep. Stodgy, slow, churning. That, sadly, sums up Rooney's efforts for club and country of late to such an extent that Southgate seems to have now followed Jose Mourinho's lead and the No 10 has been dropped by both country and club. 
Within the first five minutes of England's World Cup qualifier against Malta, Rooney had seen an attempted cross-field pass – which he took an age to line up - blocked by an opponent and felt the ball nicked off his toe by a Malta player. (The robbery was similar to the way Stoke City's Geoff Cameron picked his pocket last weekend when the United player was introduced from the bench). Rooney would lose the ball a further 24 times against the team ranked 176th in the world on Saturday. Imagine how many times a decent team would take it off him. In fact, far fewer because he would rarely have it. He is slow of thought and deed and Southgate has put him – and the England viewing public - out of their miseries.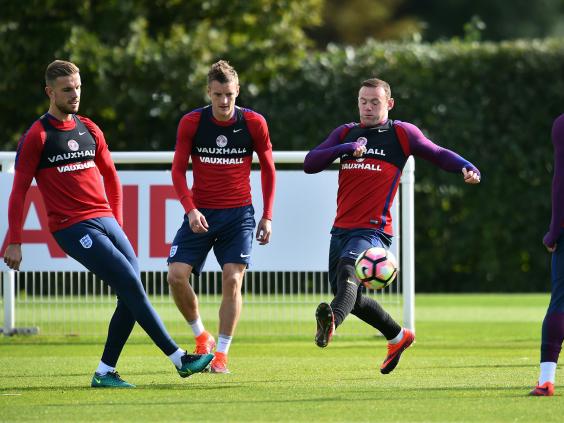 It was Dele Alli doing the gliding on Saturday as he was finally given the chance and space to show he is the country's best No 10 without having Rooney clogging up the area just behind the striker he likes to operate in. The Tottenham player scored one and could have had more. He was described as "The Entertainer" afterwards and he is fun to watch, darting here and there, pulling off feints and flicks and drag-backs. There was little entertaining about watching Rooney as he ploughed – that word again – his studs into the Malta captain's shins.
While Alli was showing how Rooney used to play the No 10 role, Jordan Henderson, with quick movement and rapid passing, was giving an example of the midfielder's arts. Why was he able to do this? Because Henderson is a midfielder. Southgate was wrong to indulge Rooney at the weekend. As was Sam Allardyce in his one and only game before he shot his mouth off and himself in the foot. As was Roy Hodgson at the Euros when he stuffed Rooney into the side, hamstrung Alli and killed his own team's chances of fluency.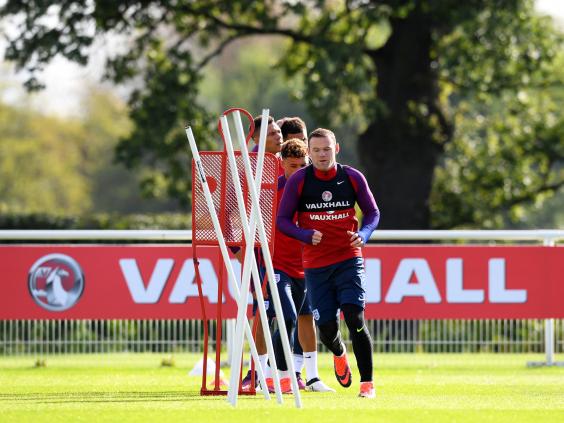 Rooney is an intelligent footballer but has no great bank of knowledge of playing as a holding midfielder to fall back on. History says it is not easy to change position at the tail end of a career at the highest level because the old powers are on the wane. Not many players do it. Ryan Giggs managed it at United, moving from the wing to central midfield, Ruud Gullit with limited success at Chelsea when he became a sweeper. But the examples are few and far between.
True, Rooney does not deserve to be booed by a mindless few at Wembley - but nor should a player with one cap if he has given his all. And, of course, the England captain deserves respect but his past achievements cannot give him a free pass into the side. They, like every other player's, are water under the bridge.
Rooney's great mistake has been to announce the date of his retirement from international football: at the end of the 2018 World Cup. At the time – the start of the qualifying campaign - it felt like he was holding Allardyce to ransom. It was almost a plea by a man who could see the end of the line hurtling towards him. It has always been about the team for Rooney but this was the moment he let him it become about him. 
If he can get back to thinking about the team again, he will realise Southgate's decision is the right one. 
Reuse content