Gary Lineker voiced his support for the choice of Wayne Rooney as the new England captain yesterday, but added that manager Roy Hodgson wasn't exactly spoilt for choice. 28-year-old Rooney, who has 95 caps to his name, was named on Thursday as the new captain of the national side following Steven Gerrard's retirement from international football after the World Cup in Brazil.
"The side is not blessed with natural leaders now so Rooney is probably the only option," said Lineker, a former England skipper himself. "The other experienced players have all moved on and there is a scarcity of prime talent between the ages of 23-29. Rooney was the only top player to break through in the wake of the 'golden generation'. He's stuck in the draught between that talented group of players and the future side which is still a work in progress."
It may not amount to a resounding endorsement but Rooney needn't worry; Lineker does not attribute too much importance to the role of the captain anyway.
"A captain in football doesn't actually have much influence," he said.  "It's not like cricket where the captain makes changes, decides the tactics and calls the shots. It's more of an ambassadorial role – that's what's important about being England captain. The skipper needs to be respected and to be someone of world class ability."
These are both boxes Lineker believes to be ticked by Rooney. There is little doubt about the latter but question marks linger about the former – in international colours Rooney has a string of misdemeanours to his name. There was the Beckham-esque moment of madness against Portugal when he saw red for stamping on Ricardo Carvalho as England crashed out of the 2006 World Cup. Then the hot-headedness resurfaced in qualifying for Euro 2012 as he inexplicably kicked out at a Montenegro opponent.
Lineker passes off these offences as the folly of youth and doesn't see them having any negative impact on the way in which younger players look up to their new leader: "The bad stuff is mostly in the past. He has greatly improved his discipline and I think it's no longer a problem." Besides, Lineker believes that Rooney's past transgressions attest to a personality that is in fact desirable in a skipper: "The best captains are competitive, fiery characters. They are passionate and want to win and that desire is something you look for in a captain."
The influence of Rooney's captaincy on the youngsters remains to be seen, but Lineker is in no doubt that the future is bright. He speaks fervently about the promise of the up and coming players England boast in their ranks and even sees potential parallels with World Cup winners Germany.
"What we saw with the Germans was a group of players that grew up playing together and they came through and won the World Cup. Our current squad have the chance to do a similar thing. Hopefully they can develop that togetherness and blossom into a group capable of winning a tournament."
Such optimism Lineker, who was speaking to The Independent as part of Walkers' Do Us A Flavour campaign, attributes to the structural changes that have occurred in English football in recent years. He has been a staunch advocate of such change, arguing that the troubles of the national side were deep-lying and in need of root surgery rather than cosmetic enhancement. He believes change has occurred and that it is paying dividends. 
"The focus has moved to tactics, systems, thinking about the way we play rather than just kicking the ball from one end of the pitch to another. The big problem was the size of the pitches our youngsters played on and thankfully the big pitches and big goals have been abolished. That's what's making the difference – it's encouraging the development of technical ability. I think what we're seeing with the young players and with the success of the U17s [who won the Euros in May] represents the early fruit of the work that has been done at grass roots level."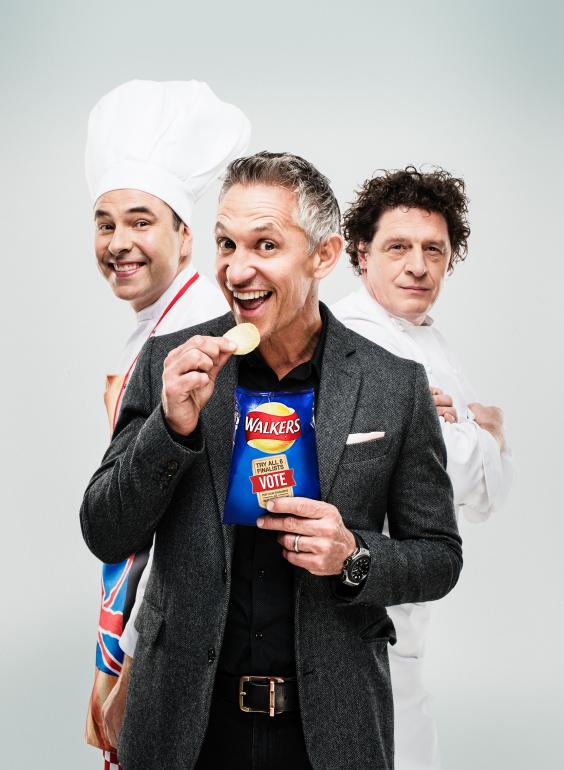 In terms of a date when we can expect we can expect this crop of young talent to ripen, "the Euros in France in two years' time might be too early but certainly at the World Cup in Russia in 2018 I think we will be competitive."
Walkers' six finalist flavours are available nationwide now. Try all six and vote for your favourite at walkers.co.uk
Reuse content