Angela Merkel was so delighted with Germany's brilliant 4-0 win against Portugal that she sought out the players after the game.
The German Chancellor was loving every minute of the side's victory, led by a Thomas Muller hat-trick in Salvador.
Ms Merkel is known for showing her passion at football matches and celebrated every one of Germany's goals as if it was the World Cup final.
Being flanked by much more reserved officials Sepp Blatter and Michel Platini did not stop her enthusiastic celebrations, as a ruthlessly efficient German side put Portugal to the sword.
Portugal defender Pepe was sent off for a stupid headbutt on Muller and will now miss the next game, while Ballon d'Or winner Cristiano Ronaldo struggled to really make an impact - he still looked as if he was struggling with the knee and thigh injuries that have plagued him in the build up to the tournament.
Germany face Ghana, who lost 2-1 to the USA in the late game, on Saturday before facing Jurgen Klinsmann's team on Thursday 26.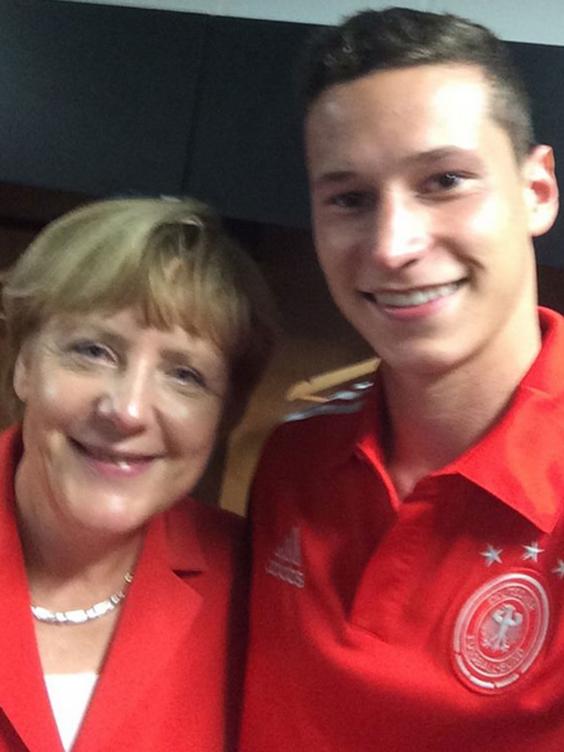 Lukas Podolski, posting to his instagram account, said: "The promised selfie with the Chancellor! Regards from Brazil!", while Mesut Ozil posted the team photo, saying: "an amazing first game".