Germany are into the World Cup final against Argentina. We take a look at the key moments on their way to the Maracana.
1. The reshuffle ahead of the quarter-final
Before the France fixture, Jogi Löw's use of an out-of-sorts Phillip Lahm in defensive midfield had disrupted Germany's structure and made them so much more porous. Lahm's return to left-back brought an immediate and assured step-up in every area. It wasn't just a different set-up. It was a different team.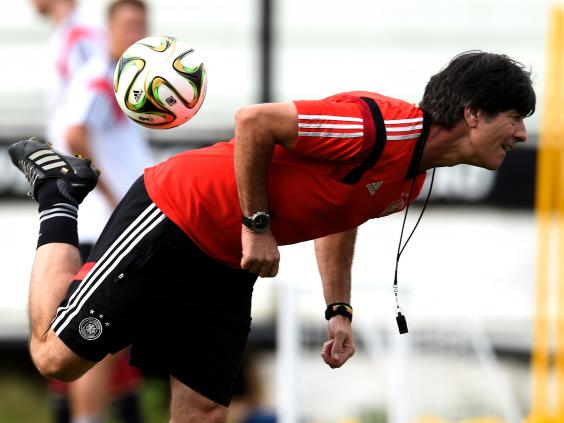 2. Spot-kick turned the tide against Portugal
In the first 12 minutes of their opening game, Portugal created a large number of chances. Germany looked on the edge and that they were going to concede the lead at any time. Then there was a major turning point. Mario Götze was fouled, Thomas Müller scored from the spot and the Portuguese collapsed. With a 4-0 win, Germany had the foundation to ease through a difficult group.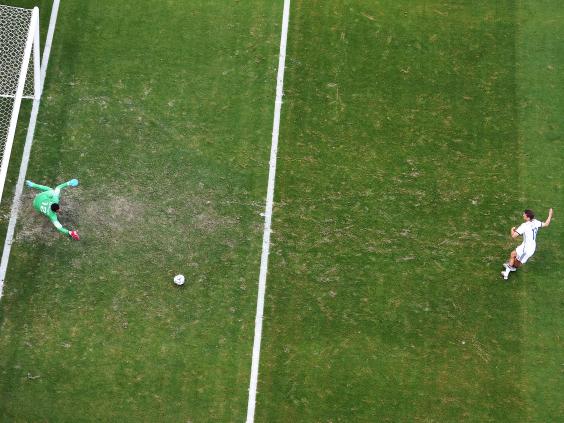 3. Feghouli decides to shoot rather than pass
First place in the group might have created a false sense of security, because there was still no security at the back. That was repeatedly proven early in the second round as Algeria sliced through Germany, and should have gone ahead.  Yet, with El Arabi Soudani unmarked, Feghouli instead shot from an impossible angle. Germany eventually forced a win and Löw re-assessed.
World Cup 2014: 20 things we learned
World Cup 2014: 20 things we learned
1/20 Red faced

Vincent Tan, owner of relegated Cardiff City, is proved wrong again: red shirts do not increase the chances of success. Red was the most popular first-choice shirt colour in the tournament. Nine teams picked it, yet five, including big guns Spain and Portugal, failed to get out of their groups. Two more fell in the second round, and the furthest any crimson campaigners got was the quarter-finals – Ivory Coast and Belgium.

GETTY IMAGES

2/20 Don't get carried away

Not for the first time at a World Cup, the number of goals (added to by Netherlands' 5-1 thrashing of Spain) in the first round sparked talk of a new record. But the group stages are no guide for the latter rounds, and the goal rush dried up once the sudden-death reality of the knockouts took hold.

Getty Images

3/20 Letter of advice

To succeed in these finals you needed your nation's name to start with a letter in the first half of the alphabet, Algeria (pictured) being the most surprising. Of the 32 nations, only nine started with a letter in the latter half of the alphabet. Of those, five got through to the second round, but out of eight quarter-finalists only Netherlands represented N-Z.

Getty Images

4/20 Well done Jose

For Jose Mourinho to get £50 million from PSG for David Luiz looks great business. The Chelsea manager's chief concern was always the Brazilian centre-half's defensive ability, and the semi-final against Germany, when he effectively abandoned his post, graphically proved Mourinho's point.

GABRIEL BOUYS/AFP/Getty Images

5/20 Spain lacked energy

Spain's feeble performance, especially against the Netherlands, proved that at the top level age isn't as important as freshness. Many of their players are in their prime and playing for top clubs. And it was not exactly an old team. But success can sap a player's energy as much as age.

GETTY IMAGES

6/20 Europe can win away

The fact that this World Cup was only a Javier Mascherano tackle and a penalty shoot-out away from being a third successive all-European final shows the old belief that only South American teams win on that continent needs updating. It wasn't the climate that prevented the Netherland's best player, Arjen Robben, scoring a late winner against Argentina.

Getty Images

7/20 Hair cuts both ways

The jury is out on whether changing your hairstyle aids success. Ronaldo's zig-zag didn't help him or Portugal, while Neymar's blond tint presaged his injury and Brazil's 1-7 thrashing. But Argentina defender Martin Demichelis has been reborn as a player since he lost his ponytail. The newly shorn Marouane Fellaini must be hoping for the same at Old Trafford.

Getty Images

8/20 Messy not Messi

The "vanishing foam" may have kept defensive walls back 10 yards at free-kicks, but it did nothing to help the free-kick taker strike the ball cleanly. The ball had to be kicked through the ring of foam circling the ball, splattering it everywhere.

Twitter

9/20 Money talks in Africa

Nigeria's Stephen Keshi (above right) became the continent's first manager to reach the second round, where there were two African teams for the first time. It should have been a landmark tournament; instead three federations got involved in financial disputes as the old problems resurfaced.

GETTY IMAGES

10/20 A star is born

Given the media globalisation of the club game, it seemed rather old-fashioned to imagine a hitherto unregarded player making himself properly known at a tournament. But in this World Cup James Rodriguez (right) of Colombia has gone from the fringes of the elite to worldwide superstar.

11/20 Referees became softies

Allegedly on Fifa orders, so many fouls went unpunished by a book- ing for the perpetrator. The statistics also suggest leniency: 10 red cards (above) is fewer than any finals since 1986.

Getty Images

12/20 Fifa's timely earner

The game's governing body may be a "non-profit organisation", but they are still very good at earning. That could be seen every time the sponsored watch-shaped stoppage-time board (above) was held up by the fourth official.

GETTY IMAGES

13/20 Corners are key

Set-pieces are supposedly the weapon of choice for weaker teams, but much of Germany's potency derives from them. For all the squad's talent, the key opening goals in both their quarter-final and semi-final were from corners.

GETTY IMAGES

14/20 Rotation is crucial

The three best-performing semi-finalists all shared one trait: they changed either formation or line-up in every match, making them very difficult to work out. It was a factor in why Argentina-Netherlands was so tense, and one explanation why Brazil fell apart. Without Neymar and Thiago Silva, they could not adapt.

GETTY IMAGES

15/20 Club and country

A club season is no guide to World Cup form. Steven Gerrard was immense for Liverpool, anonymous for England. On the other side of things, there is Sergio Romero . The goalkeeper only made three appearances for Monaco last season but has been one of Argentina's stars.

Getty Images

16/20 Asia still minor

So much for the breakthrough of Asian football. All four teams finished bottom of their groups, without a win between them. It was so bleak that the South Korean Football Association even offered a collective bow of apology.

GETTY IMAGES

17/20 Oh lucky man

The records show that England had the seventh worst campaign of the 32 teams. Unlike those who outperformed him, such as Greece's Fernando Santos and even Japan's Alberto Zacceroni, Roy Hodgson has stayed in employment.

PA

18/20 Shoot-out kings

Argentina 1990 remain the only side to have won two shoot-outs in the same World Cup. So it was perhaps fitting that it was Alex Sabella's side who prevented the Dutch team from emulating them (above). Argentina never looked like losing from the moment of the first penalty.

19/20 Tweet tweet

The second semi-final offered a first, as Argentina tweeted their list of penalty takers. It almost felt like they were calling Louis van Gaal's bluff. It's hard to say whether it was a factor, but it did reflect how this World Cup has been dominated by social media.

20/20 No new balls please

Complaints about the ball have always been one of the tournament's clichés, but not this time, with a complete absence of discussion about it. The ball is doing exactly what it is meant to, meaning attackers are more comfortable with it.

PA
4. Muller's first goal against Brazil
Through a simple set-piece, Germany easily went ahead in the semi-final. It also meant that after working themselves into a frenzy following the Neymar injury, Brazil's siege mentality evaporated and they completely caved in.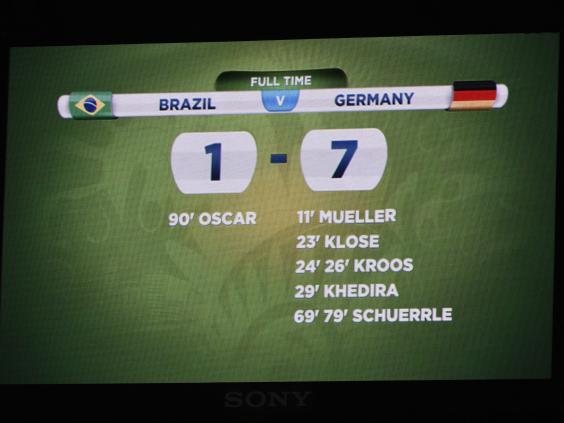 5. Klose's impact against Ghana
Although Germany had the safety net of the opening win, the African side were cutting Löw's defence apart. Just when it looked like 2-1 to Ghana could become 3-1, Klose (top right) came off the bench to equalise and equal Ronaldo's finals record of 15 goals.