Whilst Didier Drobga was glued to his television during the African Cup of Nations final penalty shoot-out, one member of triumphant Ivory Coast's side couldn't bear to watch.
The final in Equatorial Guinea went to a shoot-out after a turgid 120 minutes without a goal, meaning the result of the final between Ivory Coast and Ghana was left to the footballing gods.
It seemed all to much to take for Gervinho, who rather than grouping together with his team-mates to watch the shoot-out unfold, instead sat alone behind the dugout, put his feet up and faced the opposite way.
Perhaps the Roma player picked up the habit from his former Arsenal team-mate William Gallas, who memorably refused to watch a penalty for Birmingham against the Gunners a few years back.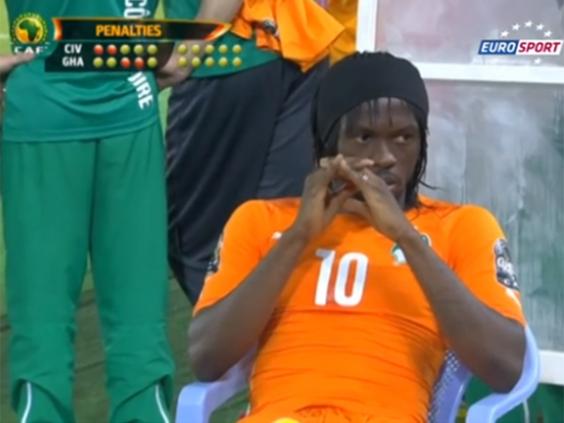 Ivory Coast were to ultimately triumph with the hero being Boubacar Barry. The goalkeeper saved a spot-kick, before burying one himself to see the Elephants win 9-8.
At that stage Gervinho wasn't putting his feet up any more. In fact the Roma player appeared more excited than any of his Ivory Coast team-mates as he sprinted across the pitch in celebration.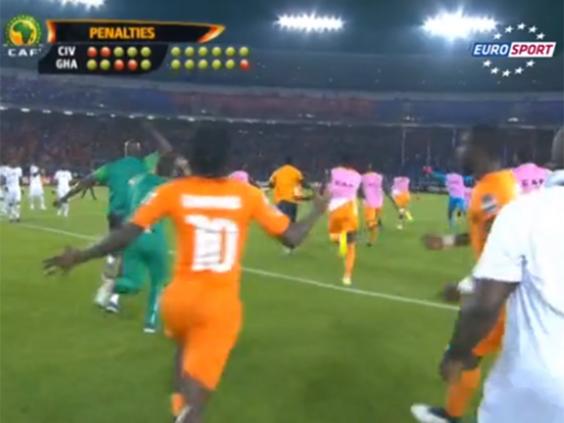 The win was Ivory Coast's second African Cup of Nations triumph.
Reuse content