Selling the tickets turned out to be the easy part; the difficult bit will be finding out why the women's international at Wembley will attract one of British football's biggest crowds this weekend. In an ideal world the Football Association would interview every one of the 55,000 who will watch England women play their German counterparts and ask one simple question: why are you here?
Is it because they are genuine fans of women's football? Or just curious about it? Are they parents who want to educate their children about sporting opportunities for girls in the modern world? Or is it because, with tickets £10 for adults and £1 for children, it is an inexpensive way to experience an event at the new Wembley?
One thing is certain: they are not all committed fans of the women's game, not yet anyway. When the prospect of playing at Wembley was floated no one thought the gate would have to be capped because of the implications of rail repairs. Instead there was concern that it might prove an expensive embarrassment, that too few people would turn up to cover the costs.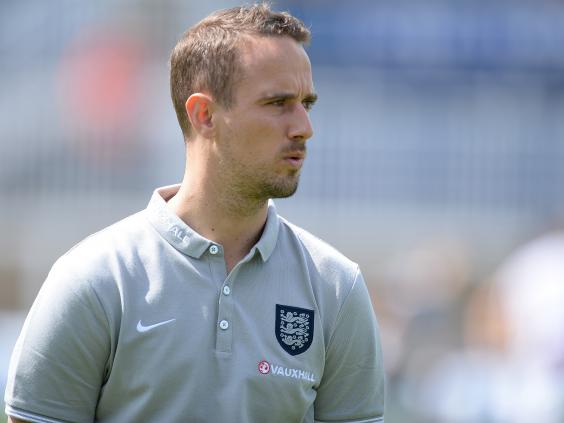 The FA Women's Super League has just finished its fourth season, culminating in a gripping finish in which three of the eight teams could become champions. There was live television coverage throughout the season on BT Sport and radio on BBC 5Live. Tickets were £5 or £6, half the price of the cheapest admission to the Conference in men's non-League. The league played out against the backdrop of England women cruising through their Word Cup 2015 qualification with 10 straight wins and an average five goals a game, and 1.7m women and girls claiming they play some form of football.
So how many came to watch? Average gates were up 30 per cent, which is impressive, but even with that increase they only reached 782, which is lower than 33 non-League teams this season, including teams in each of the Isthmian League, Southern League and Northern Premier League – the eighth tier of the men's game. The highest WSL gate was at Manchester City, who drew 1,292 supporters on the final day when visitors Chelsea needed a win to secure the title. Even so, City's average gate, the best in the league, was sub-1,000.
As for television, the BT Sport matches pulled in an average 17,000, well below the channel's Conference coverage. 
But there may be an audience.  The Women's Football Show on BBC3 attracted an estimated 100,000-plus per show with BBC Sport's online highlights getting 50-100,000 views. The Women's FA Cup final, in which Arsenal beat Everton in front of 15,000 at Milton Keynes, pulled in 1.3m on BBC2 and England's home win over Ukraine 1.2m. But, so far, these viewers are mostly not attending games.
One reason is geography. Even with the introduction of a Second Division (average gate around 500) there are only 18 WSL teams in the country and while there is now a pyramid structure the standard of play – and stadiums – drops off sharply. This is unsurprising in a young sport and one certainty is that quality will improve.
None of the Fifa Ballon D'Or nominees is English or WSL-based, but Chelsea and Notts County are expected to join Liverpool and Manchester City in going full-time, while lower down the number of girls playing, and the growth in academies, will bear fruit. With 242,300 monthly participants, women's football is on course to overtake men's rugby as the third largest adult participation team sport in the country and has men's cricket in its sights.
Lack of awareness is another factor. It was not until the 23rd edition, in 1990-91, that the Rothmans Football Yearbook mentioned women's football (it had long covered universities, schools, even the football media) and then it was given a quarter page. Its successor, under Sky Sports' label, had eight pages this season (out of 1,055). A lot is being pinned on next summer's World Cup, which should receive considerable publicity.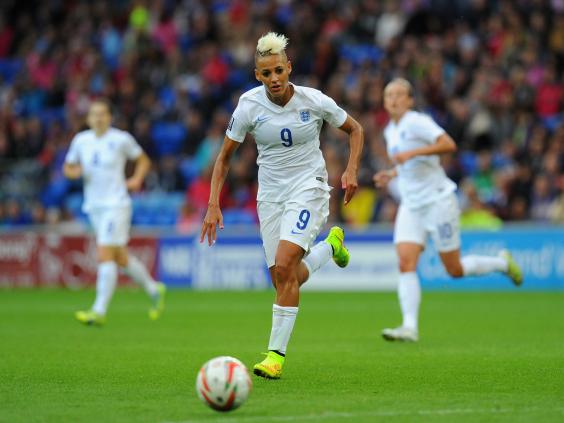 Tomorrow's match, broadcast live on BBC2, is the first step towards Canada. European champions Germany are the strongest opposition England have faced under Mark Sampson, who was appointed 11 months ago, and arguably their first real test. England did beat Sweden 4-0 in Hartlepool earlier this year, an impressive result, but some of the Swedes were rusty due to a mid-season break.
It is a test for Sampson as much as for his players. So far the 32-year-old Welshman has made few mistakes. The mood in the camp is more relaxed than under Hope Powell, former refuseniks such as the talented Lianne Sanderson have been brought back into the fold, and the team are developing a fluid, attractive style of play.
On the debit side, it was poor management that Casey Stoney was not told first that she was being deposed as captain and that another stalwart, Rachel Brown, discovered via Twitter she was not in the squad for tomorrow's match.
Brown has just been relegated with Everton and it will be interesting to see if she stays. There is increasing player movement in WSL, so much so the FA are pondering a transfer market, or at the very least a compensation system. Only this week PFA Footballer of the Year Lucy Bronze became the latest England player to join Manchester City.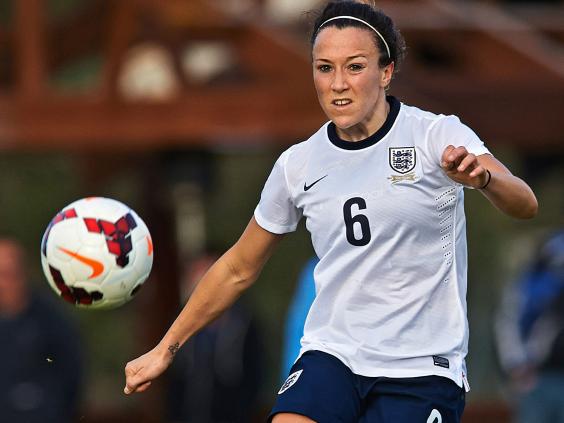 The FA are keeping an eye on City's spending. They want a competitive WSL and at the moment have it with Liverpool, Chelsea and Birmingham contesting the title, Arsenal and City winning the cups, and Bristol Academy in the Champions League quarter-finals. At present there is not much to choose between the bigger clubs in terms of salaries. A centrally-contracted England player on a full-time club contract will make £40-50,000 a year. Peanuts by men's Premier League standards, but more than many male players in League Two. It is now possible for a woman to consider a career playing football, if not yet coaching (Chelsea's Emma Hayes is WSL's only female manager).
Progress is being made, but is Sunday another big step, or the latest false dawn? In 1989-90 Channel 4 claimed 2.4m viewers saw England women play Scotland. Nearly 30,000 saw England start Euro 2005 at the Etihad. In neither  case was there a great leap forward. Time, as ever, will tell if this is different.
The first step is putting on a good enough show to persuade more of  the 55,000 at Wembley to try the bread-and-butter of the club game. There is a lot riding on tomorrow.