A member of Uruguay's coaching staff has claimed that Gonzala Jara made a comment in reference to Edinson Cavani's father during the Copa America clash that saw the Chile defender "insert his finger into his anus".
Jara has been banned by Conmebol for the remainder of the tournament should the hosts go all the way after his shocking altercation with Uruguay striker Cavani, who was sent-off after receiving a second yellow card for his reaction in slapping Jara.
However, Uruguay assistant coach Mario Rebollo has claimed that Jara said Cavani's father, Luis – who last week was arrested after being involved in a fatal car accident – was "going to get 20 years in prison" in an attempt to provoke the Paris Saint-Germain forward.
"Not only did Jara touch Cavani as we saw in the pictures, but he also said something about what had happened the previous day," Rebollo said in an interview with Uruguay's Radio Hora 25.
"He said that Cavani's father was going to get 20 years [in prison]."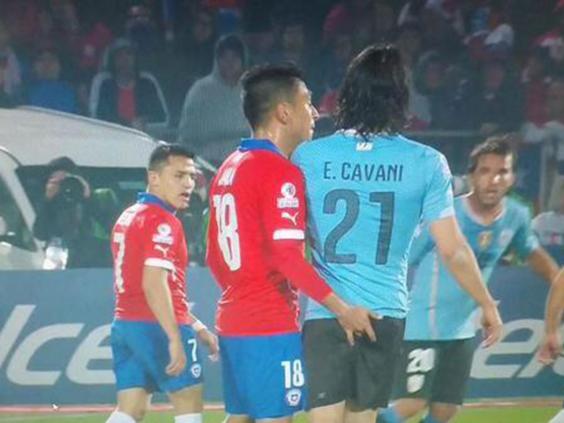 Luis Cavani was driving his truck, which is in his son's name, when he "knocked down and killed" a 19-year-old motorcyclist in Salta, Uruguay.
With Uruguay going on to lose the quarter-final 1-0, it means that Cavani can return to his family to try and help deal with the situation surrounding his father, while Jara won't play any further part either having been handed a three-match ban.
The Chile Football Federation (ANFP) issued a statement to confirm that they had accepted Jara's ban, but urged Conmebol to take similar action following their own complaint about the conduct of the Uruguayan players during the match.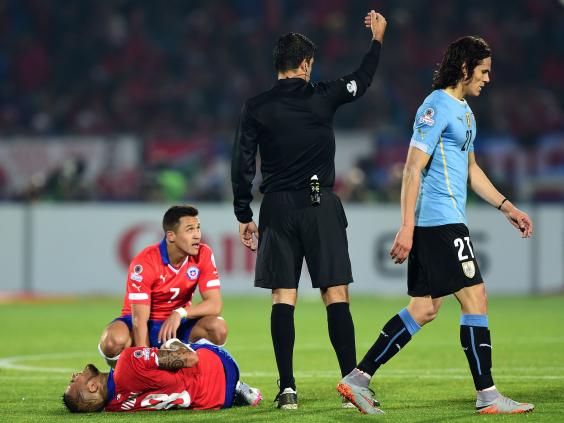 Meanwhile, Jara's current club Mainz have confirmed that they are willing to sell the 29-year-old after being disgusted by his actions. Jara previously played for West Bromwich Albion as well as Brighton and Hove Albion and Nottingham Forest.
Reuse content