It didn't used to be like this. God, it feels so long ago. Eleven years ago words like IMF, ECB, troika and Grexit meant absolutely nothing to us. The mere thought of Greece going through half a crisis like this was considered just a bunch of gobbledegook.
It seems like an eternity ago when all of us got on the same page, forgot our problems, rid ourselves from our differences and dedicated our entire devotion towards the exact same thing. Sounds like it's been forever since Greece was united, at least for a month.
Fourth of July marks Independence Day for America which is indeed a very historic date followed with some lovely traditions. However, we in Greece hold that day especially dear because exactly 11 years ago today the nation united witnessed perhaps the most legendary underdog story in the history of football – I know it's your day my American friends but I will die first before I call it soccer.
In pictures: Solidarity protest for Greece in London
In pictures: Solidarity protest for Greece in London
1/7 London

Campaigners hold a solidarity protest for Greece in Trafalgar Square

2/7 London

Campaigners hold a solidarity protest for Greece in Trafalgar Square

3/7 London

Campaigners hold a solidarity protest for Greece in Trafalgar Square

4/7 London

Campaigners hold a solidarity protest for Greece in Trafalgar Square

5/7 London

Supporters blow horns, chant slogans and hold various signs to show support for Greece's new anti-austerity government

6/7 London

Christos Giovanopoulos from the Greek group 'Solidarity For All' speaks against the 'regime of austerity and social barbarism' and how Greece has a chance to escape a country in crisis, now under Alexis Tsipras and the Syriza party

7/7 London

A sign reads 'Merkel Crete is here' as the Greece Solidarity Campaign, Syriza London and other organisations gathered for a mass rally in support of the people of Greece in Trafalgar Square
It was a warm day in Athens and I was walking towards Kifissia square to watch the Euro 2004 final between hosts Portugal and the tournament's most ravishing Cinderella Greece. Armed with a whistle, a Greek flag and immense pride, I made it to the square where at least 200 people joined. Some decided to go watch Laws of Attraction at the cinema nearby and I thought to myself: "Really? You would rather watch Pierce Brosnan and Julianne Moore instead of the Greek national team's most historic match of all time?"
Both teams made it inside the pitch of Da Luz stadium and I immediately noticed some legendary players like Luis Figo, Deco and young upcoming Manchester United superstar Cristiano Ronaldo. Then I looked at players that still very few know about such as Traianos Dellas, Theo Zagorakis and Stelios Giannakopoulos; they knew they weren't the men of the hour but they were determined to make sure no one will ever forget them after this.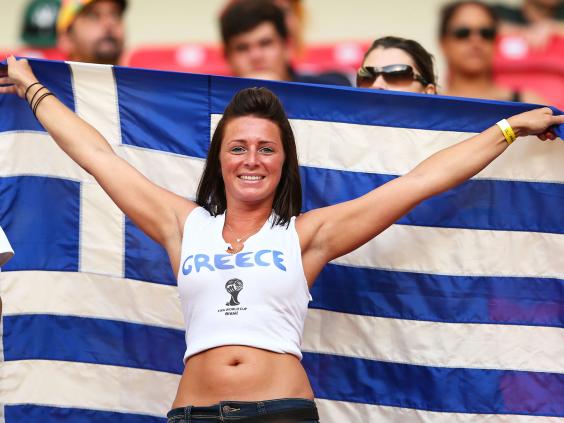 There were very few chances during first half but Luiz Felipe Scolari's side obviously had the edge. However a Cerberus-like goalkeeper Antonis Nikopolidis wouldn't let anything go passed him – not on that night.
His teammates felt the exact same way and held nothing back for a second because they were inspired by tens of thousands of Greeks on the stands and 11 million watching at home who never stopped chanting 'Hellas'.
Greeks have always been divided in football, just like every other country really. However, the division is much simpler as you either love Olympiakos or you hate the team – and yes there is still some bad blood between other clubs. But on this day, 11 years ago, supporters of Olympiakos, Panathinaikos, AEK Athens, PAOK and many others stood as one and pushed the national team towards an unprecedented miracle.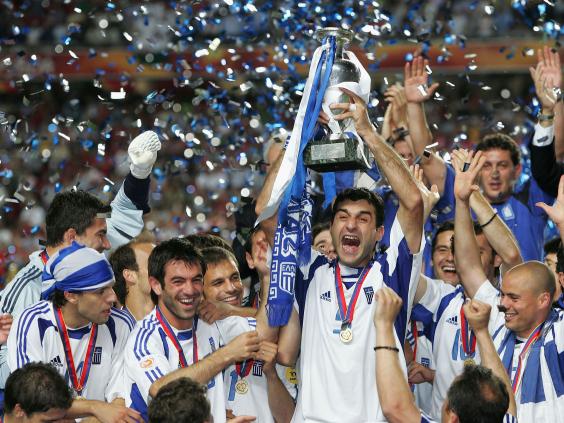 The first half ended with no goals but I knew that this was our night. Funny enough, I was convinced Greece would lose every other previous match as we were playing Portugal and Spain in the group stage and France and Czech Republic in the quarter-finals and semi-finals respectively. One by one they all fell and this time I was convinced it would be deja-vu all over again for the hosts, just a matter of time.
And so we made it to 57 minutes and Greece got a corner; if you check the highlights you will see the Greek fans already preparing to celebrate their most historic goal behind Ricardo's net.
Former Portsmouth player Angelos Basinas is behind the ball, he crosses it, Angelos Charisteas jumps higher than anybody else and time stops. I always get goose bumps every time I think of this moment as I remember how much everyone underestimated us before each match, how everyone treated us as a joke and we still sent players like Raul, Zinedine Zidane, Thierry Henry and Pavel Nedved packing. And then Charisteas struck the header….
… "Goooooooooaaaaaaaaal!!!" That was the only word heard at the same time in all of Greece. Kifissia erupted, people I never met in my life hugged me and I embraced them back. We were one, we were united, we were Greece.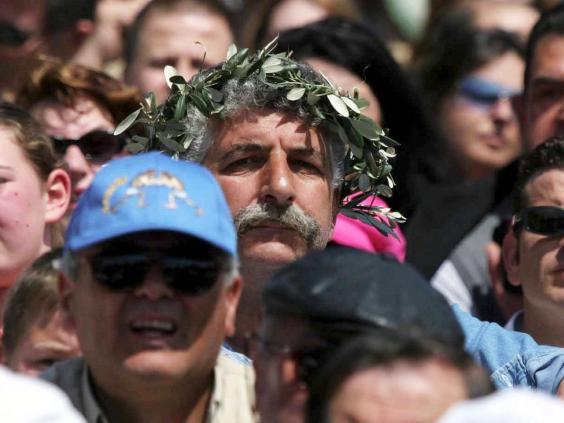 The emotions were out of control, people would not stop chanting and singing (pretty sure the Pierce Brosnan fans nearby were not too happy) and why should they? This was our moment, our pride, our unity.
Portugal desperately tried to get back in the game but all of their efforts proved futile as Greece's rock-solid defence, orchestrated by a colossal Dellas with Michalis Kapsis by his side as well as Takis Fyssas and Giourkas Seitaridis on the wings,  retaliated perfectly at every try.
In the final seconds of the match my 14-year-old self would not stop waving my flag and whistling profusely before the referee signalled the end of a Herculean triumph.
The players fell to the ground looking at each other asking "What just happened?" Kifissia was no different as we looked around, up and down trying to find out how such a miracle occurred – some started crying tears of joy knowing that this will only happen once in a lifetime.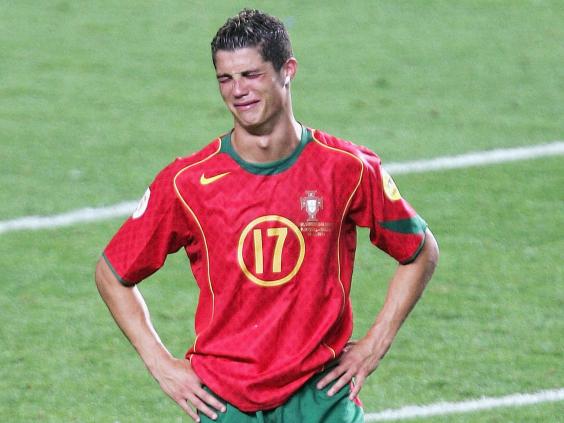 Minutes later former Leicester City man Zagorakis raised the cup and at the same time an entire country to the heavens, we then celebrated out in the streets with everyone, friend and foe. Nobody was going to sleep that night, we were living an inconceivable dream.
Over 10 years later the dream turned into a nightmare as Greece is currently facing an alarming financial mess and the ghost of Grexit is making its presence felt more and more each day. A referendum has been introduced by the government which was meant to bring us all under the same roof but so far has only divided us in a very scary level.
Ever since 2010 there was a strong feeling of distrust, fear and uncertainty but the team always managed to draw a smile on our faces and unite us against a terrifying financial state. In Euro 2012, Fulham veteran Giorgos Karagounis revived our sense of football pride when he took us to the quarter-finals.
Two years later, former Celtic player Giorgos Samaras sent us back out on the streets to celebrate and chant as if it was 2004 all over again; side by side for one night. But now the Greece team is a mere shadow of its old self and sealed that title after two embarrassing losses to the Faroe Islands that now means we are basically out of Euro 2016.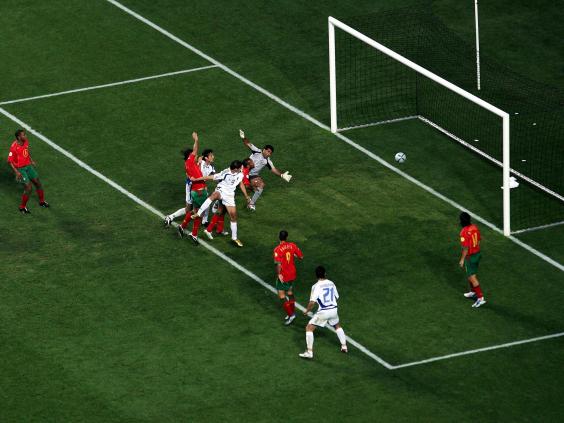 However, nothing changes the fact that 23 footballers and the genius of Otto Rehhagel, who is German ironically enough, united us all and forced us to throw all of our past grudges away; even though that was never their job.
In contrast, for the past five years a large number of politicians from both the right and left wings failed miserably to bring us all together in a dire time, something they swore to do, and instead divided us for no reason whatsoever.
But I will not lose faith in both country and team. Greece managed to overcome many crises during its modern history that included two dictatorships, World War II, a German occupation and a civil war – somehow, someway we will get through a financial crisis.
As for the team, last time I underestimated them they punished me by shocking the entire world and winning a European championship.
"We proved once again that the Greek soul is, and always will be, our strength" (Theo Zagorakis, 2004).
Reuse content