Prepare to park your prejudices and suspend your disbelief. The link between the All Blacks and the Germany football team which faces a moment of destiny in the Maracana is not as fanciful or as marginal as it may appear.
Winning a World Cup is rarely a coincidence, and the requisite values minimise the distinctions between nations, sports and groups of athletes with a common cause. Comparisons across codes and continents are compelling and instructive.
The culture which enabled New Zealand's rugby union icons to end a 24-year hiatus by becoming world champions in 2011 is so similar to that which underpins the attempts of Germany's footballers to do likewise that it is indivisible.
Each espouses a collective mentality which diminishes the distractions of individual brilliance. The team is the star; the system is sacrosanct. They allow others to be diverted by mawkish sentimentality,  excessive emotion or an inappropriate sense of entitlement.
The All Blacks are so determined not to be enslaved by the cult of personality that  legends like captain Richie McCaw and outside-half Dan Carter take their turn to sweep the dressing-rooms. Personal discipline and humility becomes second nature.
Joachim Löw and his rugby equivalent, Steve Hansen, select on character in addition to talent. Thomas Müller passes the All Blacks' "No Dickheads" rule; he may be a pivotal goalscorer, but doesn't regard himself as a stellar celebrity. He has no  appreciable ego and is as happy to work for others, by pulling defenders out of position, as lead the line.
The alternative World Cup winners based on expectations and quality
The alternative World Cup winners based on expectations and quality
1/32 1 Costa Rica

By far the biggest overachievers, and came a penalty kick from something even more historic.

Getty Images

2/32 2 Colombia

The most exciting team in the tournament, and made history in their best ever World Cup.

3/32 3 Argentina

The semi-final was their "minimum objective" but they are on the brink of maximum achievement.

Getty Images

4/32 4 Germany

The time has come for their revolution to produce a true-end product. They've at least set up the chance.

5/32 5 Netherlands

Louis van Gaal made a young side look so much more mature, and they greatly exceeded expectation.

Getty Images

6/32 6 Algeria

A revelation in getting to the second round, while playing some refreshingly progressive football.

AFP/Getty Images

7/32 7 Chile

Although they did not get as far as they could have, there was a deeper merit in how close they came to eliminating the hosts.

Stu Forster/Getty Images

8/32 8 France

A deflating last match should not completely overshadow the rejuvenating campaign that preceded it.

Mattias Schrader

9/32 9 Belgium

Didn't flop like many feared, but never fired in what was a weirdly forgettable campaign.

Getty Images

10/32 10 Mexico

Recovered their spirit after an awful qualifying campaign, and came close to doing so much better.

Getty Images

11/32 11 USA

A campaign about more than their impressive second-round finish, because of the emotional momentum it generated.

Twitter/@USSoccer

12/32 12 Nigeria

Became the first African side to reach the second round for a third time, which is all the more creditable given the off-field ructions.

Getty Images

13/32 13 Greece

Didn't win much admiration for their football, but deserve huge respect for getting to the brink of the quarter-finals.

GETTY IMAGES

14/32 14 Ghana

The team whose end results at least matched their performances. Had simple luck gone a different way, they could have been quarter-finalists.

Getty

15/32 15 Iran

It is always almost impossible for them to get through, but the impressiveness of their displays brought respect.

Getty Images

16/32 16 Switzerland

The thrashing to France rendered their seed status ridiculous, but were resilient against Argentina.

Getty Images

17/32 17 Uruguay

Humiliated themselves worse than any thrashing with the reaction to the Luis Suarez incident, and played poorly after it.

Getty Images

18/32 18 Ecuador

Didn't get through, but played supremely in every game, and paid a fine tribute to the tragically departed Chucho Benitez.

Getty images

19/32 19 Croatia

Two excellent performances, but dropped off badly just when it mattered.

Getty Images

20/32 20 Australia

Lost all of their games, but came encouragingly close to winning the important first two.

Getty Images

21/32 21 Ivory Coast

A fortunate first win, but not much else, which sums up a generation who under-performed.

Getty images

22/32 22 Bosnia and Herzegovina

A baffling second game undid what should have been a special first World Cup.

Getty Images

23/32 23 Honduras

Beaten as expected, but responded with an unsavoury aggression of their own.

GETTY IMAGES

24/32 24 Japan

That they still had a chance of reaching the second round in the final game seems irrelevant, because they never looked like seizing it.

Getty Images

25/32 25 South Korea

Thrashed in their most winnable game, which says a lot about a forgettable campaign.

GETTY IMAGES

26/32 26 England

Only one point, only one acceptable performance and very few positives.

Getty Images

27/32 27 Russia

A poor third place, even worse performances. Dismal.

GETTY IMAGES

28/32 28 Brazil

A semi-final place simply pales next to what may be the most haunting defeat of their entire history.

Getty Images

29/32 29 Portugal

Cristiano Ronaldo will never now have his great World Cup, Portugal just looked like an average team.

GETTY IMAGES

30/32 30 Italy

A side with that kind of talent shouldn't have gone out so early. So poor after the first game.

Getty Images

31/32 31 Spain

A fourth successive trophy was always a stretch, but the abiding memory is how badly it was all pulled apart.

AP

32/32 32 Cameroon

Shambolic off the pitch and on it, this was possibly the worst World Cup campaign ever.

Getty Images
The best teams take up to a decade to develop through a process of continual  adaptation and marginal improvement. They are eclectic in their influences and invariably emerge from adversity. Germany's tipping point was failure to win a solitary match at Euro 2004; the All Blacks hit rock bottom at the 2003 World Cup.
Jürgen Klinsmann began the process of renewal, with Löw as his assistant. Their blueprint featured players of innate intelligence, who could utilise their technique at speed, under pressure. They learned from the geometric precision of Spain's passing and the physical intensity of the Premier League. They recognised the significance of the multi-ethnicity of the France team which won the World Cup in 1998. Just as the All Blacks recruited from the Pacific Islands' diaspora, the Germans harvested Mesut Özil, Sami Khedira and Lukas Podolski from the Turkish, Tunisian and Polish immigrant communities.
Kiwi coaches studied fighter pilots, and used forensic psychiatrist Ceri Evans to understand how the brain works under stress. They defined two states of mind: "Red Heads" were players prone to panic and emotional interference; "Blue Heads" were those working at optimal levels, without disturbance.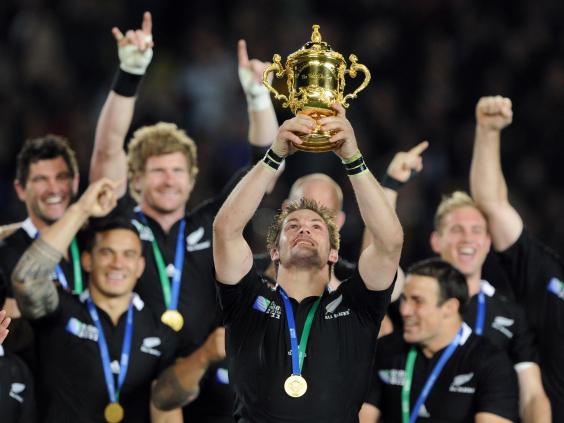 The All Blacks developed a uniquely effective strength and conditioning programme; Germany's squad at this World Cup, based at their own resort, are supported by the best analysts, scouts, nutritionists and physiologists. That conforms to the "Champions Do Extra" mantra of rugby role model Brad Thorn.
Mutual trust and respect evolves naturally: just as All Black selectors rationalise Ma'a Nonu's occasionally indifferent club form, Löw is sufficiently comfortable to encourage Manuel Neuer to redefine the role of a modern goalkeeper, which has more in common with Franz Beckenbauer than Oliver Khan.
Both he and Hansen rotate their players intelligently. They use substitutes decisively. The examples they set are obvious, but will they be followed here, in England? Sadly, you know the answer to that as well as I do. We are an island race, with a loser's mentality.
Barça's Suarez sell-out
The language of oppression is used with such casual cynicism that words become meaningless. History is subverted so thoughtlessly that ideals are trinkets to be traded, and tradition is reduced to an exorbitantly priced commodity.
Liverpool may have come out of the Luis Suarez saga with a modicum of dignity, but Barcelona's descent, from self-conscious custodians of a noble culture to shallow opportunists, is complete.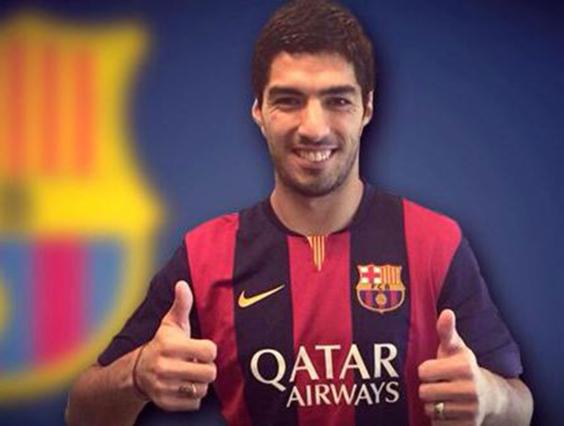 They continue to insist they are "more than a club", as if they are somehow different. Yet shirts once deemed inviolable have been sold to Qatar. Their identity suddenly incorporates a serial offender, whose insincerity matches their own.
Vested interests are embodied by Alejandro Balbi, Suarez's lawyer and go-to conspiracy theorist, who is also a Uruguayan FA board member. He speaks of rights being "violated" by a "blatantly draconian, totalitarian and fascist" sanction.
He insists "we only take care of Luis Suarez, the human being" but proclaimed the merits of a move to Real Madrid as recently as 31 May. That was then. This is now. The game has changed, and the money is down. The rest is merely sophistry.
Rooney proud to sell the shirt
Pre-season kit launches have lurched into self-parody. Stars scowl on cue, like minor characters in a mob movie which goes straight to DVD. They are well advised to remain  silent, but corporate duty occasionally dictates they must mouth a stranger's slogan.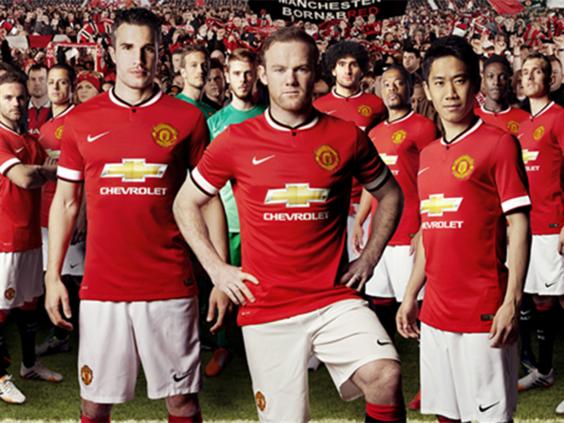 Wayne Rooney set new standards of banality for football's fashion victims when he modelled Manchester Unted's latest offering and uttered these immortal words to their Facebook fans: "The shirt belongs to you. It always has, it always will." The truth is somewhat more prosaic. It has been recycled for the Asian market to justify an American car manufacturer's £350million sponsorship, and entice Adidas to underwrite a new £750m kit deal. Glory, glory Man United?
Josh's dream moves to India
The world was once at Josh Walker's feet. He captained England at Under-17, 18 and 20 levels and won the FA Youth Cup with Middlesbrough. He scored for Aberdeen against Bayern Munich in the Uefa Cup, but there are no certainties and few fairytales in football.
He had eight loan spells, dropped through the divisions, and was finally released by Conference club Gateshead in May. Only 25, he has just signed for Indian champions Bengaluru. He will miss his two-year-old daughter, but is determined to provide for her future. Dreams must be paid for.
Reuse content