But do you need to ask who my biggest let-down is?
Best goal
It has got to be Tim Cahill's volley. It was his weaker foot, the Dutch had just gone in front, the ball dropped over his shoulder, coming out of the sun, he watched it all the way and thumped it in off the underside of the crossbar. The level of technique needed for that is unbelievable.
Best pass
There have been some really clever short passes, especially from Chile, and I liked one from Frank Lampard which created a chance for Daniel Sturridge, but the best one is Daley Blind's long ball for Robin van Persie's first goal against Spain.
Best save
Guillermo Ochoa put on a superb performance for Mexico against Brazil, with the pick being his stop from Neymar. It wasn't as good as Gordon Banks from Pele back in 1970, but I could understand why people made the comparison.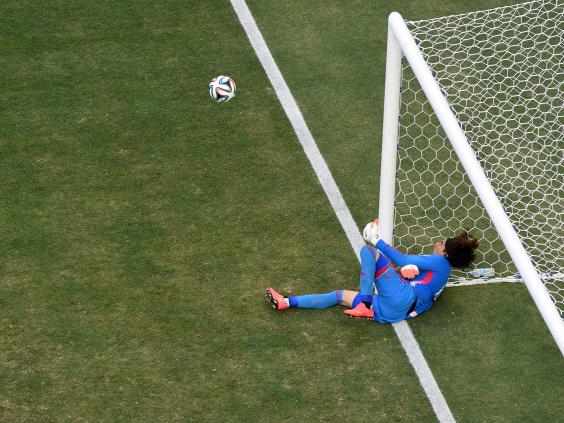 Best match
I have to say Netherlands 5 Spain 1, partly because it was such a shock. It was like watching England beat Germany 5-1. Every time they scored I thought: "This can't be happening." Yet Spain could have been 2-0 up had David Silva taken his chance. But Van Persie scored at the right time, then Louis van Gaal changed his tactics.
Best performance
France were brilliant against the Swiss, until they eased up at the end, but Chile against Spain slightly shades it as everyone expected Spain to bounce back from losing their first game, as they had in South Africa. Chile scored a great goal, and once they went two ahead they killed the game really well.
Best individual
Neymar. There is so much expectation on him but he is delivering. His goals have taken the pressure off Brazil at just the right time.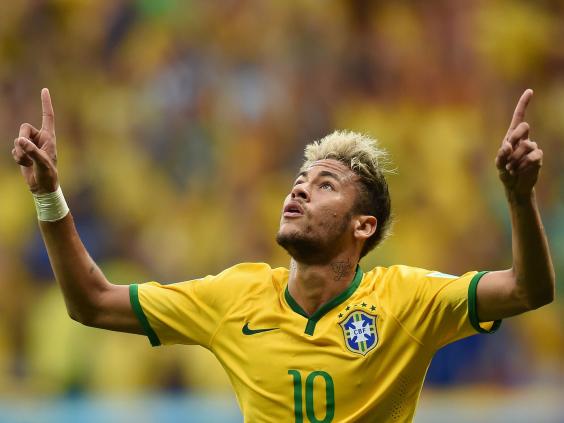 Best team
I don't think there has been an outstanding team so far but I have really enjoyed the way Costa Rica have gone about their business. Colombia too have impressed me. But I still believe Argentina will win it because of Lionel Messi and the other strikers. I think they have more in their locker than Brazil.
Best touchline manager
There have been some great celebrations and histrionics from managers but I've enjoyed watching Mexico's Miguel Herrera most. What I was not impressed by was Ezequiel Lavezzi squirting water over his gaffer, Alex Sabella. If a player did that to me I'm not saying he'd never play again, but he wouldn't play very often and I'd get rid of him as soon as it suited me.
Best referee
Generally, I think the refereeing has been pretty good. The start was atrocious. The appointments committee really got it wrong appointing a guy who was out of his depth for such a big game. He went with whatever Brazil wanted and I felt sorry for Croatia. It is hard to pick one individual performance but I thought the guy from Ivory Coast, Noumandiez Doué, who did the France-Ecuador game, did well. I liked the way he took his time, and probably took advice, before sending off Antonio Valencia.
Best pundit
There has been a lot of sense from Martin O'Neill and Gordon Strachan but I've not enjoyed the foreign pundits that much – some I can't understand what they are saying and I'm not sure what they have added.
Best newcomer
I'm glad to see goal-line technology working; we should have had it for years. I do believe we will soon see managers being allowed one, or two, challenges. Look how significant it can be – England would have won the first Test if Sri Lanka had not been allowed to review the last wicket and prove Nuwan Pradeep was not out.
Biggest surprise
The biggest shock of my World Cup happened yesterday when a buzzard came down in my backyard. He seemed to be injured but I wrapped him in a towel and took him to the vet and they couldn't find anything wrong. So I carefully brought him back home – he has very sharp talons and gave the vet a scratch through thick gloves – and have given him some ham and water. I hope he'll soon be back in the air.
Back in Brazil, Costa Rica have been the big surprise. They were everybody's tip to finish rock-bottom of the group and they came top. You can see they have a really good team spirit. So have the French, which is such a change to last time. Didier Deschamps has done really well with them and I think they could go a long way.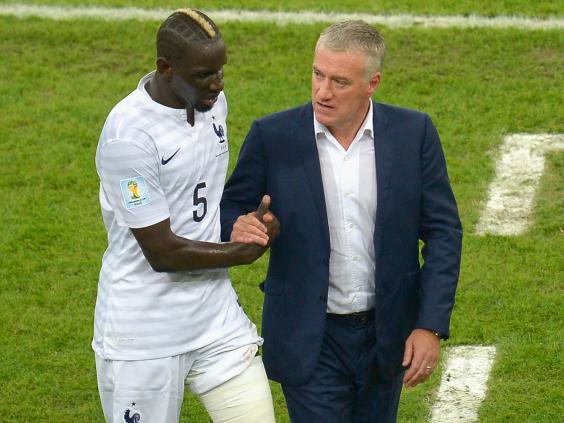 Biggest disappointment
There cannot be any bigger a disappointment than England. Even though I have to say I said on Talksport I didn't think they would win a game, I was hoping I'd be proved wrong. We were just were not good enough. There were little flashes of promise from the forwards but not much else. I can't see that changing. We have missed a massive opportunity to start a four-to-five-year project with young players and someone like Steve Bruce, who's only 53 though he seems older as he's been managing for ages. But I'm not surprised the Football Association are sticking with Roy Hodgson, if he was not England manager he would not look out of place as an FA councillor.
I have to confess I turned over to the cricket on Tuesday. I never thought I'd rather watch England's cricketers batting for a draw than their footballers in the World Cup but it was a lot more exciting. Poor Jimmy Anderson failed as well, but at least he showed some guts.
Reuse content