Former England striker Gary Lineker has told Roy Hodgson and Liverpool boss Brendan Rodgers to "stop sniping" over players.
Liverpool winger Raheem Sterling is at the centre of the latest club vs country controversy after he complained of tiredness ahead of England's Euro 2016 qualifier against Estonia on Sunday and was left out of the starting line-up.
England manager Hodgson has since questioned Liverpool's fitness regime, which is based on a "two-day recovery" system - while Rodgers was angry last month after striker Daniel Sturridge suffered a thigh injury in England training.
Lineker, second on the list of England's all-time goalscorers, tweeted: "It's time Roy Hodgson and Brendan Rodgers stopped sniping. It's at their player's expense."
Estonia 0 England 1 player ratings
Estonia 0 England 1 player ratings
1/12 Joe Hart

Another quiet night for England's No 1. A spectator for the most part in Tallinn, though his distribution was wayward at times when required. 6/10

2/12 Calum Chambers

Often sloppy on the ball but matches like this will stand him in good stead for the future, especially when being played out of position. 5

3/12 Gary Cahill

Fast becoming Mr Dependable in England's backline. Always in the best position, and gave Estonia's forwards no chance during rare attacks. 8

4/12 Phil Jagielka

A slightly subdued performance but made up for that with a couple of well-timed challenges. Not over-worked but solid alongside Cahill. 5

5/12 Leighton Baines

Plenty of time and space to attack, with his passing as slick as his hairstyle. Rooney should have put away left-back's cross in the first half. 7

6/12 Jack Wilshere

Despite his starting position as the deep-lying midfielder, he constantly looked to set England on the attack. A couple of delightful through-balls. 9

7/12 Jordan Henderson

Steady from the Liverpool midfielder, with some great movement but the 24-year-old lacked incision with his final ball. Can do better. 6

8/12 Fabian Delph

Often found himself reverting to left-back as cover for the adventurous Baines who was always looking to get forward. Replaced after 61 minutes. 5

9/12 Adam Lallana

The attacking tip of Hodgson's diamond. Linked up well with Rooney, Henderson and Wilshere and made promising runs into dangerous areas. 6

10/12 Wayne Rooney

His celebration was one of pure relief after his missed chances began stacking up. Stepped up with fine free-kick when it mattered. 7

11/12 Danny Welbeck

Sluggish. The Arsenal man just could not get going at all in Tallinn. Heavy in the touch. Had to drop back to get any involvement in the game. 4

12/12 Best of the bench: Alex Oxlade-Chamberlain

His pace posed some problems as the clock wound down, and he came close to setting up Rooney for a late second which the captain couldn't finish. 6
Sterling played the first half of England's 5-0 victory over San Marino on Thursday and came on as a 64th-minute substitute in England's 1-0 win in Tallinn.
After the Estonia game, Hodgson has risked causing a further rift with Rodgers by criticising the two-day recovery method the Liverpool manager uses to try to keep Sterling and other pacy players fit.
Rodgers spoke of his frustration at Hodgson's refusal to adopt the two-day recovery method for Sturridge last month after he pulled a thigh muscle during a sprint at an England training session.
It is understood the Northern Irishman also gives Sterling two days off after games to aid his return to peak fitness.
But Hodgson says there is little evidence the programme benefits players' recovery times.
"Raheem might say it is something that is becoming ingrained in him and that he felt the need to talk about being tired more than he would normally do," Hodgson said.
"But we have never had any problems with that. I don't think there is a lot of medical evidence to support the 'two-day recovery'.
"So if you want to, you might want to research that one.
"Certainly, the Germans who you admire so much - they don't do it. That is for certain.
"I would expect players not to take it for granted that there will be two-day recoveries."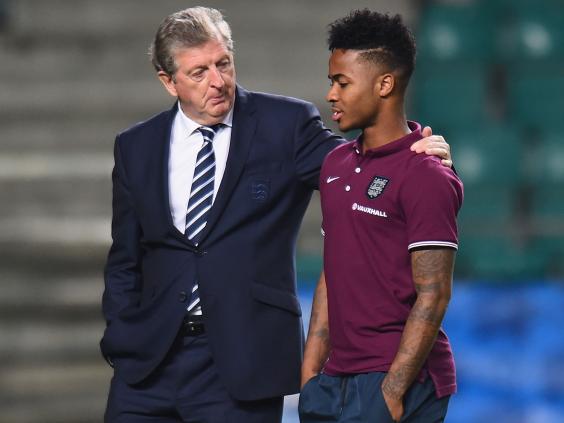 Sterling responded on Twitter to those who had ridiculed him for asking to be rested just eight weeks into the season, saying "Excuse me for being human".
It is understood that England's medical staff will be contacting their counterparts at Liverpool this week to talk about Sterling's fitness and Hodgson himself will call Rodgers to discuss the matter.
"I think I should speak to Brendan, but it really is very simple and I am sure he understands that situation," Hodgson said.
"Raheem has played a lot of games recently and it is the first year in the Champions League for Liverpool for a while so the games have obviously been quite high-pressure games and I will tell him he looked a bit tired and I made the decision from that to play Adam Lallana.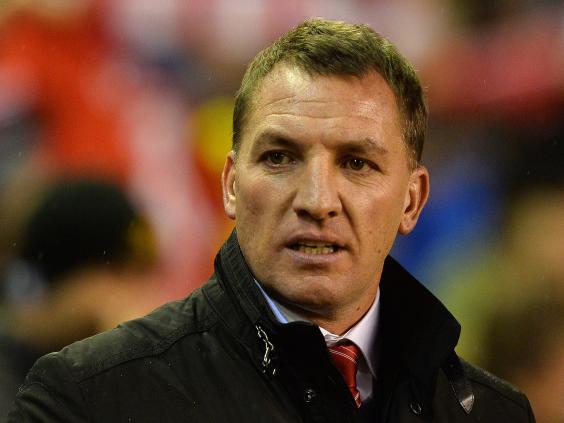 "But Brendan has been talking anyway about the pressures Raheem has been under and the fatigue that may have set in a little bit so I am pretty sure that he will be dealing over the next month with Raheem as he sees fair."
PA
Reuse content