In the not too distant future one imagines a large sum of money will be deducted from Jack Wilshere's wages and re-directed to the Football Association to pay the likely fine for the potty-mouthed call-and- response about Tottenham Hotspur that he initiated at the FA Cup parade.
For the time being, however, Wilshere will travel at the expense of the governing body, and this afternoon he will hope to get his first start for the national team since the win over Scotland in Glasgow in November. Whatever frustration Wilshere feels at the punishment he will receive from the FA – and given that he was warned last year for doing the same, it can hardly be  a surprise – the game against  the Republic of Ireland in Dublin today is one that he cannot afford  to miss.
Roy Hodgson aligned himself with the FA yesterday, agreeing that Wilshere's second "what-do-you-think-of-Tottenham?" moment was foolish, offering the mitigation of youth. At 23, and having already committed his fair share of minor indiscretions, time is running out on that excuse for Wilshere. Yet he retains the backing of the England manager who rates him highly and looks likely to start with Wilshere in a 4-3-3 formation this afternoon at the Aviva Stadium.
Hodgson said that he "had a little word with Wilshere" about the victory parade incident. "It was important Arsenal took that matter in hand and it was dealt with, as far as Arsenal and the FA was concerned. He must accept that. It's not the type of behaviour we encourage or want to see but young men do things they regret. We need to make sure he curbs his enthusiasm."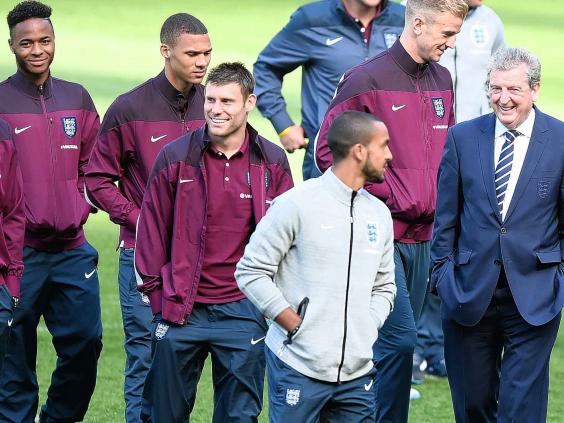 Hodgson sees Wilshere as a defensive midfielder operating at the base of a diamond, a position he unleashed him in against Switzerland in the first Euro 2016 qualifier last September. Against Ireland he looks set to play a variation on that, with Jordan Henderson and James Milner either side of the Arsenal man and a forward line of Raheem Sterling, Wayne Rooney and Adam Lallana.
Having started just two games for Arsenal since his most recent ankle injury, these two England games are a welcome opportunity for Wilshere to end the season on a high. Hodgson's faith is not wavering. "Going forward, we are desperate, like most people who follow English football, that Jack keeps himself fit, gets a run of games because we believe his qualities will be very important for us going forward into the Euros."
Hodgson has used Michael Carrick and Phil Jones in the defensive midfield position since Wilshere's last cap, but he seems more wedded to the idea of starting the Arsenal man in that role than Arsène Wenger does for his club. Either way, for a player who got just 15 minutes of the FA Cup final action this game, and the next against Slovenia in Ljubljana next Sunday, in the Euro 2016 qualifier, will mean a great deal.
Hodgson and his squad arrived in Dublin in the late afternoon and had their customary walkabout on the Aviva Stadium turf, having trained at St George's Park earlier in the day. An England team has not won in Dublin since 1964 and the memories of the 1995 riot at Lansdowne Road are at the forefront of the minds of the English FA.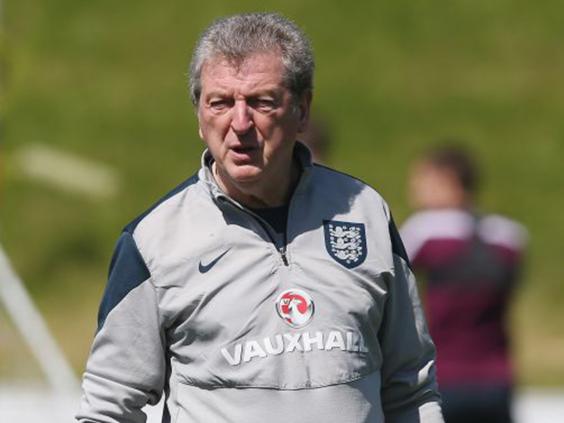 Hodgson was at the game 20 years ago and said that this time he was confident it would be different. Not least because of the 1,875 banning orders that the various English police forces have in effect on those they consider have the potential to start violence.
"We can't harp on all the time about things that have happened 20 years ago," he said. "I'd like to think relationships between Ireland and England have moved on incredibly in that time. A lot has happened on the Irish mainland in the last 20 years, and a lot has happened in our football: there was a lot of hooliganism in our football, and I think we've sorted that out pretty well since.
"It's an interesting match for both countries. That's what interests me and Martin O'Neill. We'll be expecting this to be an interesting, exciting and tough test for both countries. For me, I hope that after the game, all the talk will be about the quality of the match, the football, and this unfortunate and shameful incident which happened 20 years ago will remain in the past and we will continue to move on."
A year on from Brazil 2014 – England were approaching their second warm-up game in Miami this time 12 months ago – and Hodgson can afford to be bullish about his team's prospects. It looks as if the English FA has won the battle over Jack Grealish's international loyalties, and Wayne Rooney in particular was emphatic about the decision the Aston Villa teenager should make. And Hodgson said he saw no end-of-season malaise about his squad.
"What has struck me is how enthusiastic and intensive training has been," Hodgson said. "It's been as if we're meeting up at the beginning of the season, not the end.
"We've lost Ryan Mason who is devastated. To see his disappointment and how quickly Tom Cleverley was to step on the plane and join us, maintaining that enthusiasm and interest. I think you'll see a very enthusiastic and energetic England performance." This time next year, Hodgson's squad will be limbering up for Euro 2016, and the defining test of his reign. In the meantime, every preparation game counts.
Reuse content