Rio Ferdinand has admitted he harbours ambitions to one day be manager of the England football team.
The 36-year-old defender, now at Queens Park Rangers, admitted he would be taking his coaching badges and aiming for the very top when he ends what has been a stellar playing career.
Ferdinand has said he will give himself the "best opportunity" he can by completing his qualifications rather than expecting his reputation to get him a job.
"Everyone has dreams of playing for England and my dream after football is to manage England," he told the Daily Mail.
"I don't expect the chance now, but once I get the badges I am there. If I don't get a job in management I will wonder why."
Ferdinand enjoyed a very good England career, winning 81 caps over 14 years and captaining the side on a number of occasions.
"I will give myself the best opportunity of getting the job by getting all the badges," he added.
"I don't think people should start shouting the odds about the opportunity to manage clubs until they have their badges. I am not sitting here saying 'give me a job' because I don't have them yet."
Ferdinand currently has his Uefa B Licence - the next steps are the A Licence and then the Pro Licence.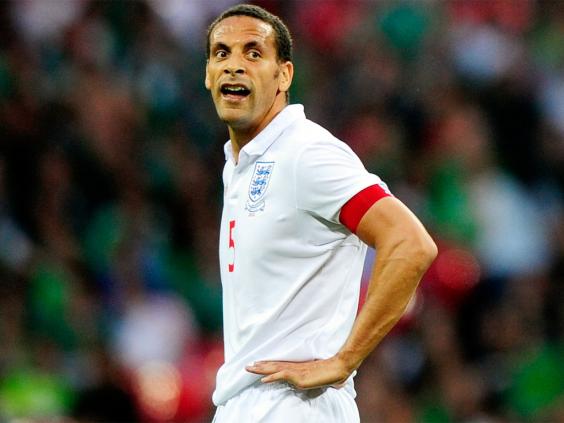 The former Manchester United, Leeds and West Ham defender was banned for eight months by the Football Association in 2003 for failing to complete a drugs test - however, he believes that it would be a mistake if the FA were to use that against him in the future.
"Maybe I'm not their (the FA's) type, but I don't know what their type is.
"Maybe it's an unblemished track record, but everybody deserves a second chance. Glenn Hoddle is a prime example. He's the best one you had and he is gone, never to be seen again with England. We are on our knees."
Reuse content