England manager Roy Hodgson insists striker Wayne Rooney no longer has a "physical injury" ahead of Wednesday night's international friendly against Scotland.
The Manchester United striker missed yesterday's Community Shield win over Wigan with what the Barclays Premier League champions described as a shoulder injury, but he was training from 10am at St George's Park today.
Asked how Rooney was, Hodgson told a press conference televised by Sky Sports News: "Good, just as I expected really. It's difficult to assess with the naked eye how match-fit people are, but there's no doubt in my mind that he's not suffering from a physical injury.
"It will be interesting to get the feedback from our training sessions and we can see how he looks. We'll speak with Wayne tomorrow morning."
Hodgson added: "Since he's got over the injuries he's not been able to train as intensively as we did today, so we'll see how that pans out.
"He tells me that he's been training on his own while Manchester United have had games, on some fitness work, but he hasn't had a chance to do a session like we had today where he was involved in functional aspects of play.
"I expect him to tell me that everything was fine and I expect him to get up fit and ready to go tomorrow morning as well."
Hodgson is also eager for the 27-year-old to resolve his current situation with United, but believes Rooney is too good a player to ignore even if, for whatever reason, he is not a regular at club level.
The Red Devils have rejected two bids from Chelsea, and the player's future remains the subject of speculation.
"It would be very nice if (his future is clarified) both for him and his club, and of course my hope and desire is that will happen," Hodgson added.
"In my year and a bit as national team manager I've been faced with the situation where players are not necessarily always playing in their team, but because they have the qualities we're looking for, they still manage to be selected.
"I'm hoping that will be the case with Wayne, but I'm not prepared to make any statements that if he's not playing for a club side he can't be considered for England."
The game may be taking place before the start of the Premier League season but Hodgson was firmly focused on the benefits to the national team.
He said: "It's very helpful because it's the only preparation game with the national team before September and this just happens to be the date specified.
"The date is the date we've been given and the match is the match I am keen to play and if it falls kindly or unkindly for the Premier League that is going to be how it is."
Turning towards the players, Hodgson extolled the virtues of Jack Wilshere saying: "I am delighted to have him back.
"I am really pleased he is back with us, he is a precocious talent. He won the man of the match award again Brazil and was rather fantastic throughout.
"So we hope to have him for the qualification matches."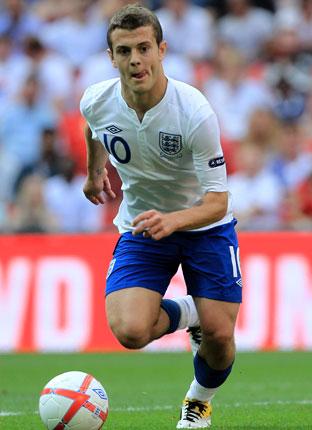 The former Liverpool boss also sang the praises of Rickie Lambert, who has earned his first call-up for England.
He said: "Like Wayne (Rooney), he is a fantastic enthusiast and someone who is delighted to be here.
"He didn't look out of place in the training session. It was good to work with him today and I look forward to the next couple of days.
"I am sure when Wednesday evening is over I will know much more about Rickie Lambert."
The senior team have trained alongside the under-21s at St George's Park, something Hodgson appreciated.
"It's good when the under-21s and seniors can be in the same place. It was very good and advantageous today.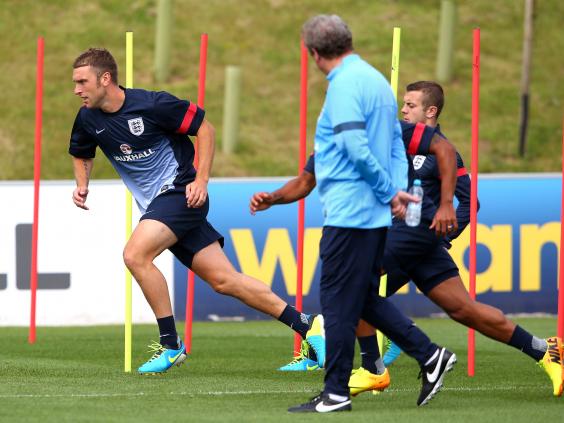 "It worked out very well although whether we can do it on a regular basis might be a bit tricky. I was impressed by them, I enjoyed working with them, I know maybe half of them.
"With the other half, I was delighted to make their acquaintance."
Manchester United winger Ashley Young is the only player to withdraw from Hodgson's squad thus far and he admitted having his preferred selection available for a "tough" meeting with Scotland was a boost.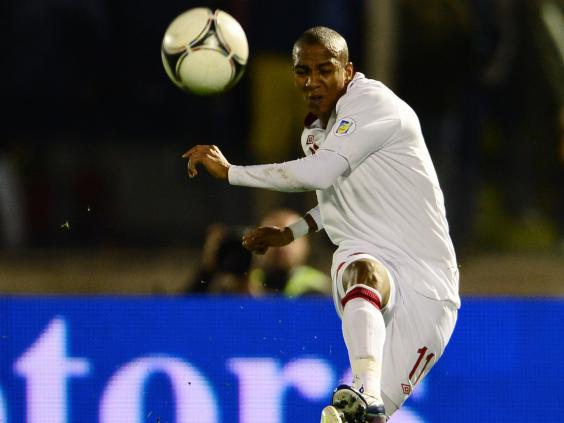 The game against the 'Auld Enemy' is the first since a European Championships qualifying play-off in 1999 and forms part of the Football Association's 125th anniversary celebration.
He added: "Players have got injured in their final matches before we've met up but this time the squad I was happy to work with has turned up.
"We've lost Ashley Young and that's unfortunate but touch wood that's the only one, and that's quite important given the fact there were so many players involved in matches yesterday and at the weekend.
"We're pleased about that and we know it's going to be a tough fixture against the Scots because this is a game that has a lot of history. We're meeting a side that is going to be very highly motivated to beat us.
"You can't always guarantee that the team on the opposite side to you are going to have the interest or the preparation that you have but we know that's not the case here."
Following the departure of Stuart Pearce as under-21s coach, Hodgson will also take charge of the Young Lions against their Scottish counterparts at Sheffield United's Bramall Lane stadium tomorrow night.
"I'm delighted that we've got the two fixtures," Hodgson added.
"It's been a real honour and a privilege to work also with the under-21 players here.
"It's been good to get to know them a bit better and do a couple of training sessions with them, and to take charge of the game at Bramall Lane tomorrow night which I believe is a sell-out.
"It's going to be very well attended and I'm happy of course also that the players we've called up this time have been able to join us because sometimes in the past we've been a bit unlucky."
PA
Reuse content