In a corridor in the St Jakob-Park Stadium on Monday night, Roy Hodgson was giving consideration to where England might base themselves in France at Euro 2016 in more than 20 months' time.
The England manager said that his best training camp in recent years was his one pre-season with Liverpool in 2010 at Bad Ragaz in Switzerland when, he remembered fondly, players and staff rode mountain bikes for the short journey to the training pitches.
At his elbow, a Football Association spokesman was at pains to point out that England were taking nothing for granted and that qualification for Euro 2016 still encompasses nine games and another 13 months, including trips to San Marino,  Estonia, Slovenia and Lithuania. Of course, protocol dictates that England cannot make anything other than provisional plans for 2016 but the reality is very different.
Having lurched from one disappointment to the next in Brazil in June, Hodgson now finds himself in an unprecedented position for an England manager in recent times. A bloated Euro 2016 tournament extended to 24 teams was always going to make qualification a relative breeze. Having won away 2-0 at their nearest rivals, Switzerland on day one, it would take a collapse of staggering proportions to blow it now.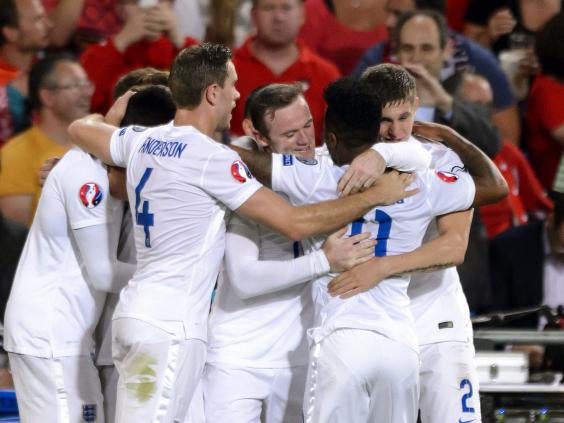 The question remains: how do England make meaningful progress over the next 20 months? Qualification is all, sadly, rather a drab procession starting with San Marino at Wembley next month. But that is the way that Michel Platini, the Uefa president, wants it and Hodgson is set fair to be the first England manager since Sven Goran Eriksson to lead his country in three tournaments.
What will add colour to the palette between now and Switzerland's visit to Wembley for the corresponding group game  next September will be the friendlies that England play, starting with Scotland at Celtic Park in November. The FA has been jumpy this week around the subject of the mood around the game. No wonder given the potential for being at the centre of the first major Anglo-Scot event in what could, by then, be an independent Scotland.
It is just the FA's luck to find itself stumbling into one of the United Kingdom's most momentous political decisions in hundreds of years. For Hodgson though, he needs every test that he can find for his players if he is to keep up the momentum of change over the build-up to Euro 2016.
On Monday night, he recalled the time his Neuchâtel Xamax team took a  5-1 first leg lead to Celtic Park in the Uefa Cup in 1991 and the atmosphere they encountered. "It wasn't a dead rubber for those Celtic fans because 60,000 of them turned up and made our lives a misery for that 90 minutes. So that's going to be a very, very spiky game, it's going to be a game that's feisty; we're going to be in an atmosphere which many of these players won't have been in before.
"I'm looking forward to that game because it will be another massive test for us, so different from playing Estonia away or Slovenia at home. I know our Premier League arenas are sold out and that the atmospheres are very good but Celtic Park when Scotland are playing England, if I believe Gary Neville, that's something a little bit special."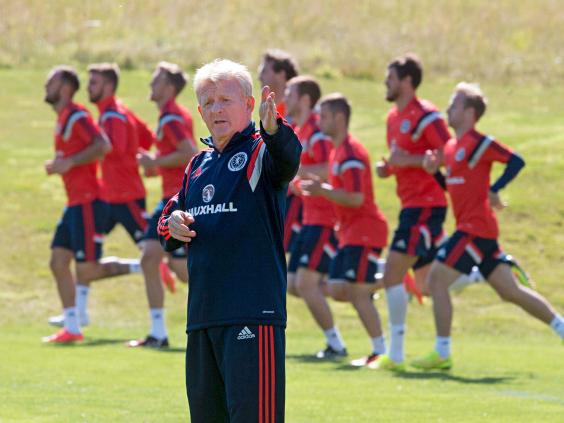 There is so much still unresolved in this England team, and the crucible of qualification usually sorts out a lot of the decisions for a manager. Hodgson has the basis for his new team and he believes in the diamond formation that he deployed to such effect on Monday. He has always been a reluctant convert to 4-2-3-1 and this feels like a more acceptable compromise for him, allowing him to play two strikers who can press the ball.
That the system worked well will be important for a coach who considers his strength to be drilling players. He has great faith in his young players Raheem Sterling, Jack Wilshere and Jordan Henderson. The absent Adam Lallana, Luke Shaw and Ross Barkley have been mentioned more than once over the last week. The England manager has made his peace, so far, with the relatively low numbers of English talent in the Premier League.
"We keep saying 'We haven't got enough players, there's a lot of foreigners,'" he said. "That's true, of course, but I still feel there's enough, and if we get enough time with them, you don't need 50, 60, 70 players to choose from. What you really need is 25 really good ones."
Sterling is now the key to this England team after another fine performance in Basel. It is getting to the stage at which his impact on the team deserves to be ranked alongside that of Wayne Rooney's breakthrough in 2004, albeit that Sterling will be expected to add goalscoring to his all-round game.
In qualifying the task is going to be breaking down teams who, at Wembley especially, try to stop England rather than beat them. "When you see Albania going to Portugal and winning," Hodgson said, "you know it's all very well to say 'we should beat them' – and of course we should – but it'll take a bit of pain sometimes, it will."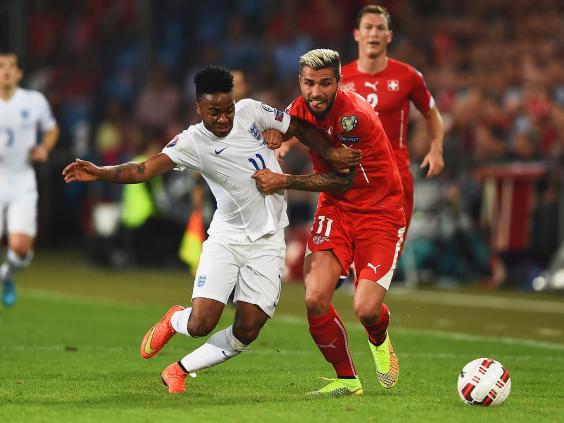 A bit of a pain will be quite acceptable compared to the summer experience. "The World Cup was an incredible blow, which took me a good few weeks of solitude in America to get my head even half-right," he reflected. As of Monday night, the pressure that preceded international week relents and he finds himself wondering whether England will have too few tests over the next 20 months, rather than too many.