It is only the famous Germany team of 2009 that can lay claim in recent years to producing a collection of Under-21 players who went on to conquer the world, but there have been other nations who have used that junior level to shape and enthuse its younger generations.
Germany won the 2009 Under-21s European Championship final against England in Malmö with a team encompassing five players who would start against Argentina in the World Cup final five years later. In 2011, David De Gea, Juan Mata, Cesar Azpilicueta and Ander Herrera were in the Spain squad that won the tournament in Denmark.
In 2013, the Spain team that won the title again in Israel featured De Gea, Asier Illarramendi, Marc Bartra, Koke, Thiago Alcantara, Cristian Tello, Alvaro Morata and Alberto Moreno.
These are generations of young players who already have an experience of winning international tournaments and, when their time comes, will not view the prospect of doing the same at senior level with the same improbability as the English do.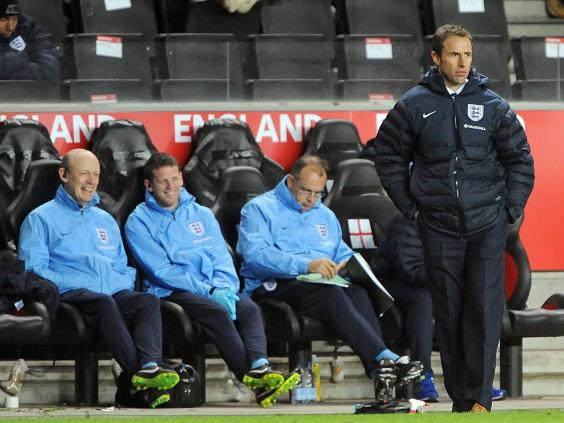 England Under-21s play their last European Championship qualifier on Tuesday night against Moldova. They have already won their group and will go into the play-offs in October for one of the seven tournament places alongside the hosts, the Czech Republic. The competition takes place in the last two weeks of June next year, an otherwise quiet time for football.
A radical proposal: should they qualify in October, England should send their strongest possible squad, without exception, including Jack Wilshere (still eligible under Uefa regulations) Raheem Sterling and Alex Oxlade-Chamberlain. They should go to the Czech Republic in June having given themselves the best opportunity to win the tournament.
For every player in that squad, from the established stars like Sterling and Wilshere to those still playing in the Championship, the tournament offers the invaluable chance of winning a trophy with their peer group. That certainly did the great German generation of 2009 no harm.
It is here that the argument will be raised, as it was with Theo Walcott in 2009, that the players in question have already out-grown Under-21 football having moved up to senior level. Yet that should not preclude them from the benefits that success at a junior tournament brings.
Among that German group of 2009, Manuel Neuer and Mesut Özil had both made their senior debuts ahead of the Under-21 tournament.
A nation that has been more successful than England in producing players over the last 10 years, and has a better senior team, would be less reliant on the likes of Sterling at this stage of his career. Why should the state of English football deny him a key stage of his development? It is not as if Under-21 football is new ground for him either – he played in three of the qualifying games before his promotion to Roy Hodgson's squad.
It will not be popular with the clubs but they can give their players more time off in July and console themselves that tournament football is a far more valuable experience than the pointless commercial pre-season tours many will have organised.
It will also ask an interesting question of the players themselves and their attitude towards a temporary step down from the seniors to Under-21 football. Any of those assuming they are too good for the Under-21s might consider that Neuer never thought that way. Neither did Özil nor Mats Hummels, Mata or Xherdan Shaqiri. David Bentley, on the other hand, did.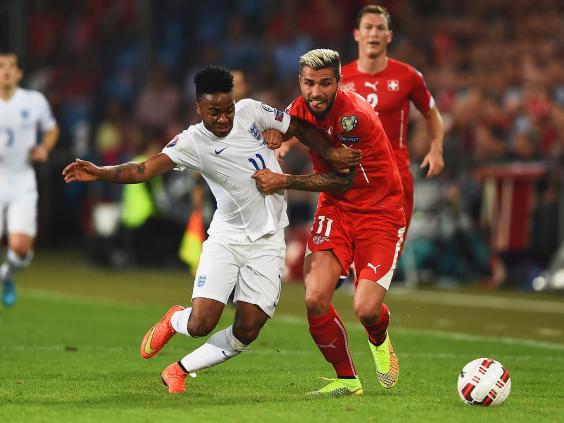 It will be hard on those members of Gareth Southgate's Under-21s squad who have toiled through qualification and find themselves out of contention because of the introduction of the players from the seniors. But adding the likes of Sterling and Wilshere would show that England are taking this tournament seriously and that the Under-21s have value.
Quite simply, it would do this group of players, and the status of England's junior teams, the power of good were they to win in Prague in June.
The senior England team plays the Republic of Ireland on 7 June and a Euro 2016 qualifier against Slovenia seven days' later, which would mean any player in both squads would potentially transfer very late to the Under-21s. It is not ideal for Southgate but not unprecedented in other European football nations.
As ever these things end up a depressing process of negotiation and compromise between the clubs and the Football Association. The likelihood is that Sterling, Wilshere and Oxlade-Chamberlain will be considered exempt for the Under-21 tournament unless they personally push for the chance. More realistic senior/Under-21 cross-over targets are Ross Barkley, John Stones, Calum Chambers and Luke Shaw.
Next summer's tournament is the last one to feature just eight teams, which raises standards considerably and means many good sides will not make it to the Czech Republic. The finalists will play a brisk five games over two weeks, an ideal introduction to tournament football – and a refresher for those who have already done it.
England should be seeded for the play-offs and, if they make it through to the finals, the tournament is likely to attract a good deal of interest, especially a year on from the disappointment of Brazil. The English football pubic will be desperately looking for signs of progress.
Ideally, England and the FA would have a national team overloaded with talent, like Spain and Germany do now, where the question is more about who to leave out, and younger players can come through gradually with the Under-21s. There will always be, in any nation, the exceptional talents who find themselves fast-tracked but that does not mean they would not benefit from competing with the players who will, hopefully, join them in the senior team in years to come.
There will be many who say that it is impossible. That burn-out and injuries are being risked. That it has never been done before. But the England Under-21s have not won an international title since 1984; the seniors not since 1966. It is time to try approaching the problem another way.
The best young players in England will get plenty of time on the sun-lounger next summer. Before then, two weeks in June competing with the best of their generation in Europe should not prove to be an onerous burden for them, and it could just be the start of something much more important.
Reuse content