One of the biggest battles England manager Roy Hodgson faces in the build-up to international matches is getting enough sleep. Although his studious, dispassionate approach to the job betrays any sign of passion or enthusiasm, his mind works overtime worrying about the potential problems and pitfalls which lie ahead.
So the forthcoming match against Scotland at Celtic Park on Tuesday is the sort of game which will test the England coach's nerve-ends to the full.
Hodgson said in a recent interview with overseas media: "When it comes to sleeping, it's not easy to control what your mind is telling you, and getting you to think about. You're concerned about the result, that the team will play as well as you hope they can, that the referee gives decisions that go against you.
"You're concerned that the ball hits the bar and bounces away the wrong side of the line for you. All these imponderables – because football is not a science, it's a game – can always happen."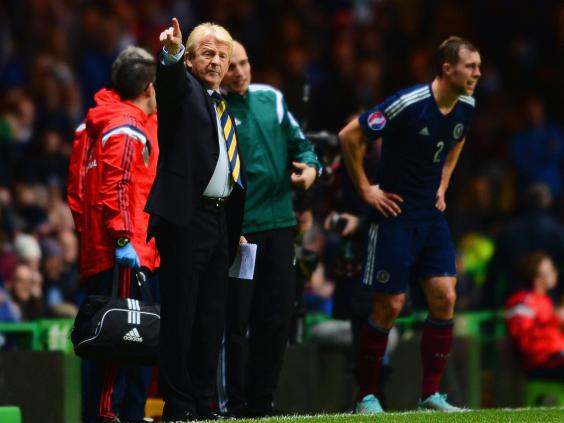 However, he is aware this cannot take control. "I try very hard to make sure before games that I prepare the same way as the players, get the right amount of sleep, that I'm in the right frame of mind, that I've got a balanced frame of mind, and that I'm alert and capable of making the decisions I shall have to make in 90 minutes, just as I'm hoping the players will be, too."
Hodgson is regarded as having a long fuse and rarely indulges in touchline rants in the style of Sir Alex Ferguson or Jose Mourinho. His outbursts in the media are also rare and his speech is measured and deliberate.
That is why his foul-mouthed outburst to a gathering of journalists earlier this season after a 1-0 win over Norway caught everyone by surprise. When it was pointed out that his team had only two shots at goal, he described the observation as "absolute fucking bollocks".
In a subsequent interview he was unrepentant: "I swear all of the time," he admitted. "I swear in front of my wife. I never used to when I was a kid but I do now. There you go. It's 2014. People swear – and I swear."
His touchline manner mirrors his reputation as an erudite, urbane thinker, whose working life began as a schoolteacher and who speaks Swedish, French and German fluently. So it was unsurprising that his one notable demonstrative moment in the dugout became an internet sensation. After watching his West Bromwich Albion team lose to Everton during his spell in charge at the Hawthorns, he repeatedly banged his head on the side of the dugout.
And though he normally exercises self-control, he insists that does not mean he is any less committed than volatile members of his profession.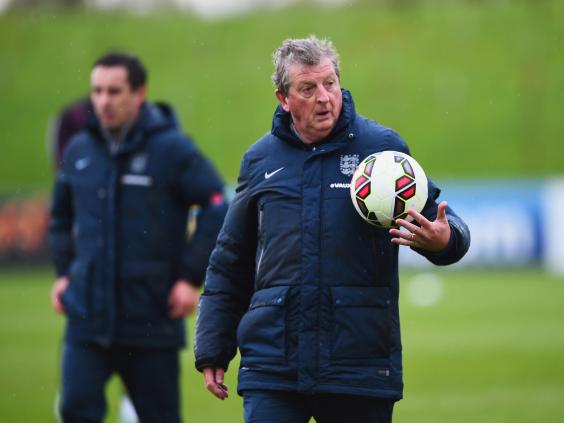 "You have moments of nerves, everyone does," he admits. "When people say certain managers look calm and others don't I think it's a question of assessing really what's going on in people's minds. Dancing on the touchline or gesticulating every time a camera comes close to you shouldn't necessarily be seen as a sign of nervousness, passion or enthusiasm.
"The person who's much quieter or studying the game is suffering the same emotions as the guy who's jumping up and down. I think most psychologists would tell you that kind of behaviour is not an indication of what's going on in people's minds."
Of course, England playing Scotland always brings out the rivalry. In 1965 Nobby Stiles, playing for England Under-23s, had trotted over to his friend Denis Law before kick-off, extended his hand, wished his Manchester United team-mate luck, and was stunned to be told, "F*** off you little English b******". Stiles promptly kicked Law around the park in a game so brutal England finished with nine men – due to injuries, not dismissals.
But Hodgson doesn't buy into that. "I rather like the Scots," he said. "I have a lot of close friends who are Scots. The idea that because you are English you immediately dislike the Scots, that passed me by.
"We will take the game very seriously, but from my point of view it is a friendly and there is no comparison in importance [to a qualifier].
"Scotland are a footballing team. I've worked with guys like James Morrison and Graham Dorrans [at West Brom], they are good footballers and I think we've got good footballers. So I think it will be a fierce footballing contest rather than a fierce physical contest."
Reuse content