Before this derby clash they were encouraging the use of #wearescotland on social media. This was certainly the match that had resuscitated the Scottish football nation and helped remind it who and what it once was.
There was no better reminder of the wretched depths to which it has sunk than last night's Daily Record. The biggest crowd to watch Scotland in 25 years was preparing to watch this match but there was a front page dominated by a grainy photograph of the detested former Rangers director, Brian Stockbridge, blamed for the club's spiral into near insolvency, meeting the new owner Mike Ashley's people. "Ashley's men and hate figure," was the headline. These are the people you dine out with when you have fallen as low as Rangers, forced to take Ashley's handouts just to make sure the lights stay on. More will be needed next month, just to pay the wages. And as Rangers have plummeted, their crowds down by 12,000, a desperately poor Celtic side have fallen with them. Hamilton, a town of barely 50,000 population, has lead the Scottish Premiership for more weeks than any other this season. Celtic won despite themselves, in the 90th minute against Aberdeen last weekend to take over at the top again but the running controversy here about their unwillingness to commit to a living wage for their staff speaks of the worlds of difference between the English and Scottish games.
No-one can accuse of Gordon Strachan of failing to seize the opportunity to rescue the sport from this penury and create a night when pulses quickened again in a reminder of older and better times. There was something retro about the biggest crowd to watch Scotland since a World Cup qualifier against Sweden in 1989 and it was Strachan who wanted Celtic Park to stage the match which brought some significance back. "It is not going to be Celtic Park. It is Scotland's park. They're coming to Scotland's territory," he said with a full sense of occasion, when it was put to him that Martin O'Neill and Roy Keane might actually find refuge in the stadium where they were both legends in bygone times.
Strachan's prophecy wasn't immediately evident. The alternative recreations after work on a mild Friday night left splashes of green seating when the game began. The Proclaimers' "500 miles" versus "We are the Boys in Green" was a close-run fight because the supporters took their time. But it was well worth the stroll.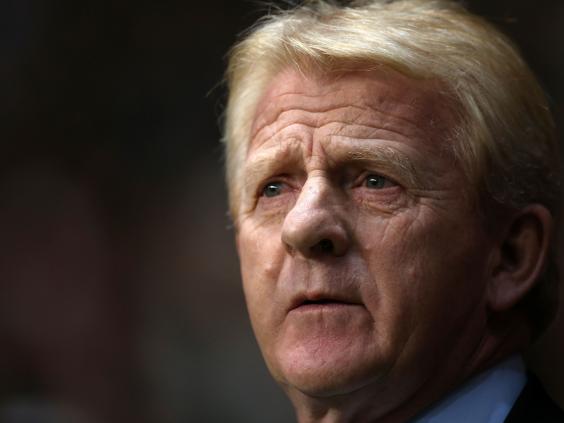 Strachan's team was better, quicker, smarter and the one with the spark of individualism to befit the momentous occasion. It was not always easy for them because their defence is vulnerable. Grant Hanley's momentary slip and subsequent late tackle on Shane Long in the game's 12th minute could have had severe consequences, because the striker would have had a 10-yard unchecked run on goal had he been let  run free. But Scotland had  Everton's Steven Naismith – the game's outstanding player by a comfortable distance – whose interaction with Wigan's Shaun Maloney, the second best by a distance, was something O'Neill's players couldn't deal with.
O'Neill's weapon was the one he employed when he came here as Celtic manager and took down the Rangers pillars of predominance: physicality. Though both teams piled in, the Irish did so more. Jeff Hendrick went high on Steven Whittaker and Aiden McGeady on Steven Fletcher in a challenge which confirmed McGeady,  a Republic of Ireland international born in Paisley, as the evening's pantomime villain.
But the guile and smartness of the Strachan game would not be halted. It has been quietly evident for some time now – in Warsaw, where the Scots could have led by two goals before a Polish side fresh from defeating Germany deterred them and kept them to a draw. It was equally evident in the win over Georgia. It would have delivered Scotland rewards far earlier, if they had only been more capable of finishing. The chances came and went, one of them in the split second after Maloney beautifully brought down a 20-yard ball which threatened to fly out of touch over the dead ball line and crossed for Steven Fletcher. He tried to dink instead of shoot.
Naismith's frustration had started to show as the chances came and went. Particularly when an Ikechi Anya shot flew wide when a cross to Naismith would have done the trick. That was two minutes before the moment of big significance. A short corner to Maloney, an exchange of passes with Scott Brown whom the Irish had criminally left to his own devices, and a curled shot into the net, to suggest that Scotland and Strachan are on a road to somewhere. Ask many Scots outside the nation to name the members of Strachan's first choice side and they may be struggling to get past two. But the team know who they are. They are developing the fragile beginnings of a new football identity.
Reuse content