Gareth Southgate has been confirmed as England's permanent manager on a four-year-deal reportedly worth up to £2m a year.
The former England U21s manager replaces Sam Allardyce who left his position in September following a newspaper sting.
Southgate has since overseen the national side on an interim basis, taking managerial responsbility for England's three World Cup qualifiers and international friendly against Spain.
The former Middlesbrough manager, who made 57 appearances for England, said: "I am extremely proud to be appointed England manager. However, I'm also conscious that getting the job is one thing, now I want to do the job successfully.
"I've thoroughly enjoyed working with the players over these past four games and I think there's huge potential. I'm determined to give everything I have to give the country a team that they're proud of and one that they're going to enjoy watching play and develop. For me, the hard work starts now."
Southgate was interviewed for the position on 21 November. It's believed the FA did not reach out to any other candidates.
Martin Glenn, FA chairman, added: "We are delighted to confirm Gareth as England manager. He's obviously somebody we know well but it's his understanding of international football and the development set-up at St. George's Park that is important.
"He performed extremely well during the four games he was in temporary charge and he impressed us during a tough interview process.
"Gareth is a great ambassador for what The FA stands for, he's a very good football tactician and a leader but beneath that he's a winner and that's an important part of the job."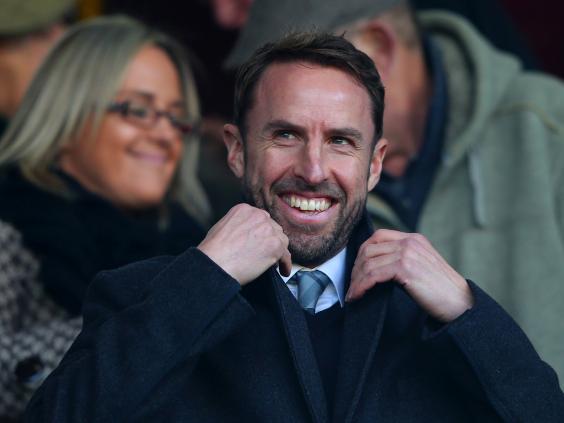 Since taking over in September, the national side remain unbeaten. Southgate's first game in charge saw England secure a comfortable 2-0 victory over Malta before his team laboured to a goalless draw in Slovenia.
One month later, England took a significant step forward towards qualification after beating Scotland 3-0 at Wembley. The national side ended the year on a positive note with a 2-2 draw against Spain four days later.
Southgate spent three years at Middlesbrough before joining the international set-up. His time at the club ended in disappointment though after he was dismissed following Boro's relegation in 2009.
Reuse content