No matter how his England team fare in tonight's Euro 2015 play-off decider against Croatia, Gareth Southgate is gratified to be working with the Under-21s rather than socialising with the over-65s.
It is five years next week since the England Under-21 head coach lost his job as Middlesbrough manager, but while he appreciates the learning opportunities that dipping out the game for 18 months yielded, he does not mind missing out on coffee with old-aged pensioners in his local gym every day.
England lead Croatia 2-1 after the first leg at Molineux on Friday but Southgate will offer his young charges a sense of perspective to help them deal with whatever hostility comes their way at the Cibalia Stadium in this backwater near the Serbian border against a talented team.
The calmness with which England's players can deal with tonight's return leg could be crucial as they attempt to qualify for their fifth successive European Under-21 Championship finals. But, after winning 11 times and drawing once in their 12 games under his charge, Southgate can reflect on an almost flawless campaign since he took charge 14 months ago, content that his team – and his career – are on course.
He admits he questioned himself when he was dismissed from his first managerial posting with Middlesbrough well placed for an immediate return to the Premier League in October 2009 but, after trying quickly and in vain to get straight back into club football with applications for two lower-division vacancies, he found that his time out of the game contributed hugely to his development as a coach. But it did have its drawbacks.
"Losing your job is something that will affect anyone's confidence," Southgate said. "Anyone who has been through that, no matter what you earn or what you have achieved in your life, it is a blow to the ego. So I know what it is like to be out of work, to be under the wife's feet and looking for that community. I found mine at the local gym, having cups of coffee with pensioners. That became my social group for a period of time.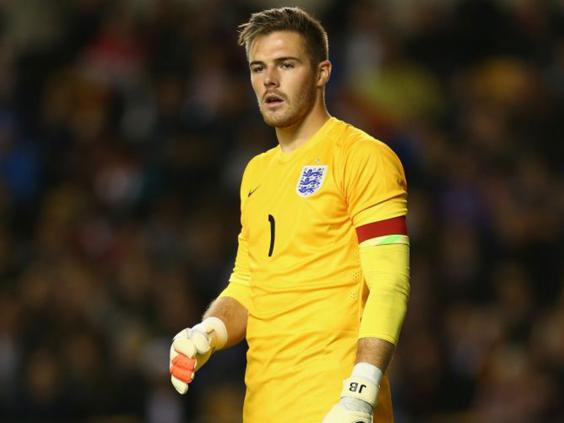 "In hindsight, it gave me the opportunity to go away and learn and strengthen myself in areas of coaching where I needed more knowledge. Pretty soon I realised that I needed to go away and work, to study other teams. I worked with ITV, which got me access to some great matches. Then I got the call from Sir Trevor [Brooking] to come and work [at the Football Association], three-and-a-half years ago, which gave me a real insight into youth development in this country. I could see the landscape, right from the youngest kids all the way though, and that was fascinating. One of the things I am most proud of is helping get kids playing on the right sized pitches with the right goals at the right ages. I got a real good idea of what youth development was like, not just here but in other parts of the world."
His role as the FA's head of elite development helped make Southgate the perfect candidate to succeed Stuart Pearce with the Under-21s last year, after the debacle of Israel 2013, and he is eager for his young team to experience the eight-team tournament in the Czech Republic next June.
"I would just like the players and the staff to progress to that opportunity," he said. "Sadly, I have had bigger disappointments to cope with. I think when you have been through what I have as an individual, first of all in 1996 [missing a penalty in the European Championship semi-final shoot-out against Germany], then again with losing the job at Middlesbrough – having had to manage in the Premier League with no experience at 35 – I think I can cope with anything really."
Will Hughes and Michael Keane trained without undue problems at the spartan Cibalia Stadium last night after slight injuries. "We are looking to score goals," Southgate added. "We might get a 0-0 but we've got goalscorers in the team and think we should play to our strengths."
Jack Butland, the captain, said: "Factors such as character and game management come into this tie a lot more than during the qualifying campaign when we were winning most of the games easily. If we are aggressive, committed but disciplined, that will give us the best chance to qualify for the finals."
Reuse content