It was in the summer of 2011, at the end of his first season as a regular in the Arsenal team, that Jack Wilshere masterminded England's fightback from two goals down against Switzerland at Wembley in what was, to date, his finest 90 minutes as an international.
That game was supposed to be the launch of a brilliant England career for a footballer who was still just 19 at the time and winning only his fifth cap. Indeed, in those days, Wilshere was expected to be to the England team what Raheem Sterling is now: a teen prodigy whose progress has accelerated dramatically. But for Wilshere, that sunny afternoon at Wembley was to be his last England game, his last game of any description, for another 16 months.
By then he had already developed the ankle injury that would lead to a stress fracture on his right foot and interrupt his development at such a critical stage of his career. On Monday, Switzerland are the opposition again, this time in Basel, and it is a different Wilshere whom they face in this Euro 2016 qualifier, more than three years on since their last meeting. The hopes for Wilshere have become more modest over the intervening years.
Wilshere has his critics, not least the Sky Sports pundits Jamie Redknapp and Jamie Carragher, who both said the midfielder's place in the Arsenal team was under threat after the first game of the season against Crystal Palace. Redknapp, in particular, said that there were "no excuses" any longer for Wilshere. "He has got to do better," Redknapp said. "He has to take games by the scruff of the neck."
England 1 Norway 0 player ratings
England 1 Norway 0 player ratings
1/12 Joe Hart

Had little to do in the first half but count empty seats, then came alive to make a vital save just after the break from King's near-post header. 6/10

Getty Images

2/12 John Stones

Composed and got forward well. Good opposition to make debut against and caught out of position occasionally but can be pleased with his big night. 6

Getty Images

3/12 Gary Cahill

Had a trying time against Josh King. Turned rather too easily by the Blackburn striker in the first half, then embarrassed out on the right touchline.

Getty Images

4/12 Phil Jones

Like his defensive partner, did not inspire confidence. Poor header resulted in Elyounoussi shot but went close with a header from a corner. 5

Getty Images

5/12 Leighton Baines

Always eager to get forward and had a shot blocked, yet wasted several good chances to cross. Kept looking for the ball when England toiled after the break. 6

Getty Images

6/12 Alex Oxlade-Chamberlain

Difficult night for the Arsenal man. Too often let down by a heavy touch and often required to come inside to bolster England's centre. Rather lost. 4

Getty Images

7/12 Jack Wilshere

No doubting his enthusiasm, produced several telling passes and should have won a penalty. Yet his distribution was erratic and awareness was poor. 5

Getty Images

8/12 Jordan Henderson

Played the holding role and was neat and tidy. Usually available for his team-mates yet could not step up when England drifted after half-time. 5

Getty Images

9/12 Raheem Sterling

Shone amid all the mediocrity. With Sturridge seemed to be taking on Norway on their own. Lovely touches and vision. Won England's penalty. 8

Getty Images

10/12 Daniel Sturridge

Sharp, direct and in the first half dangerous, going close with both a shot and a lob. Good link-up play and on the same wavelength as Sterling. 7

AP

11/12 Wayne Rooney

Hardly led from the front. Too many moves broke down around him and was reduced to playing Hollywood passes to no one. Emphatic penalty – then off. 5

Getty Images

12/12 Danny Welbeck

A little more space to work in than Rooney but England looked more dangerous when he came on. Good near-post shot and smart cross from the left. 6

Getty Images
That criticism from Redknapp appeared to sting Wilshere more than any other when he presented himself for interview at St George's Park on Friday. "With all due respect, I think Redknapp should have a little bit of respect," he said. "He was injured more than I was. It's easy for someone to go on television and say: 'He should be doing this, he should be doing that.' But, if you look back, he was injured just as much as I was. Maybe more than I was.
"He was never injured at my age as well, and it does take a lot of mental strength [to come back]. So to hear people go on TV and say: 'He's got to be doing this or that,' I don't need that. I listen to people like the boss here, Gary Neville, people who talk a lot of sense and can help me with my game."
In defence of Redknapp, arguably his most damaging injury was a broken ankle during England's victory over Scotland at Euro '96, a game he did much to turn around for Terry Venables' team having come on at half-time at Wembley. He suffered that injury at 22, 10 days short of his 23rd birthday, but the same age that Wilshere is now. He broke his ankle again playing against South Africa for England at Old Trafford 11 months later.
Certainly, Redknapp's was a good career that was badly affected by injuries – he had 12 knee operations. His 17 caps are four fewer than Wilshere has already but then Redknapp could lay claim to playing in an era when there was far greater pressure on places than there is now.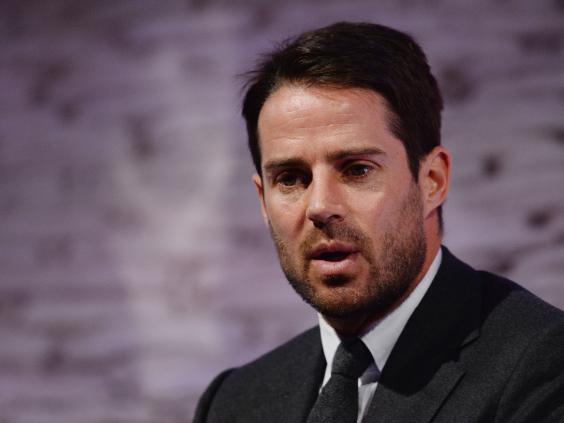 How does the criticism affect Wilshere? "It doesn't hurt me as much. It probably disappoints me a little bit more. It's easy to go on TV and say: 'He's got to do this or that' or 'If he's not fit he's not in the starting line-up and he's got to get fitter'. That's the easy way out. I heard what Robbie Savage said and that was, if you like, the first ex-player to give me constructive criticism. I respected that. I'll take criticism. I know that's part and parcel of football. But when it's just reckless and aggressive, I don't listen."
Either way, Wilshere knows the spotlight is on him. He was caught on camera smoking on holiday during the summer, the second time it has happened. There are only so many times he can play the card of a young player making mistakes. He said himself after England's World Cup elimination that the time has come to make good on the potential.
"If I smoked 20 a day and scored 20 a season, it wouldn't be a problem," he said. "I don't smoke. I've been caught a couple of times. But I'm not a regular smoker. I've said that before, and whether you believe me or not is down to you. I'm not reckless. I have two kids. I don't want them growing up thinking: 'Look at daddy, he goes out all the time. He smokes.' I'm not one of them. It's under control. I have a good family around me and it won't be a problem.
"The only way you learn from your mistakes is by growing up, accepting they are mistakes and learning from them, and listening to the people around you who can help you. I spoke with the boss [Arsène Wenger] after the first time and he was accepting. He said: 'I'm French and I've been on a team bus with French players who are smoking'.
"The second time it was: 'Look, come on Jack. This is a big season for you.' I knew that already. I went on holiday, had a good time, enjoyed it but as soon as I came back to pre-season training I said I'd be fit and ready to start. I have been."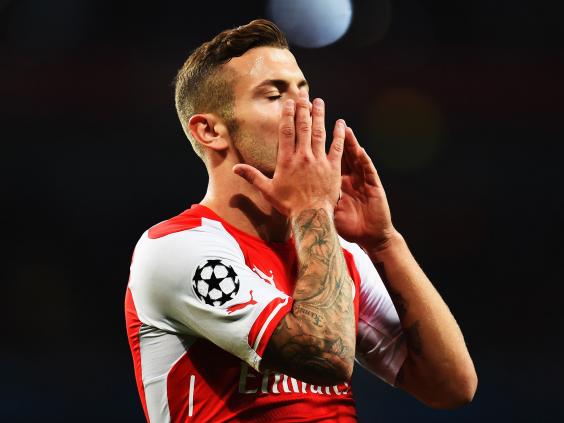 At Arsenal he says that he has seen a psychiatrist about the anger that he feels at times on the pitch and learnt how to gain control of it. He says that he has also learnt not to expect everything to go his way every time. "He [the psychiatrist] has taught me that, if your head's not right, it can affect other parts of your body."
He has also been intrigued to speak to Lukas Podolski about Germany's triumphant World Cup campaign, and how their team was built around the collective rather than one outstanding individual. "It's a big season for me," Wilshere said. "There's no point in me saying 'I've got another year to develop'. I'm 22 now. Look at Germany. Mario Götze won the World Cup for Germany and he's 22, he's my age. It is time to deliver."
--
EUROTRASH? TOURNAMENT EXPANDS
The 2016 European Championship – to be held in France – will be the first to feature 24 teams, an expansion from the 16 of the previous five tournaments.
For qualification purposes, 53 countries compete in eight groups of six and one group of five. The top two in each qualify for the finals, along with the third-place finisher with the best record. The eight remaining third-place teams will then play off for the last four positions.
England are in Group E, along with Monday's opponents Switzerland, Slovenia, Estonia, Lithuania and San Marino. The finals take place in France from 10 June 2016, with the showpiece final to be staged in Paris on 10 July.
Reuse content