England's game against Scotland on Tuesday night is no friendly. I am tremendously excited about the game because I know how much it means to both teams, and after my experiences with the fixture, how much it means to me.
And while I am delighted that the FA and the SFA have put this game on, I dearly wish that it would be made a regular fixture between the two sides. It is the ultimate local derby of international football and if it was restored to its rightful place in the football calendar it would be a Clasico of the international game, just like Real Madrid against Barcelona.
I know how important that game is, having managed Barcelona, and this game, like that one, has that special edge owing to its politics and history. England and Scotland sides have had their ups and downs but one thing stays the same: they are both desperate to beat each other.
It goes back to the long history between the two countries, through the wars, all the way back to the building of Hadrian's Wall.
There have been some great games over the years between the two teams, with so much at stake, and I will always be grateful to have been involved in one of the very best of them, when I was England manager, at Wembley at Euro 96.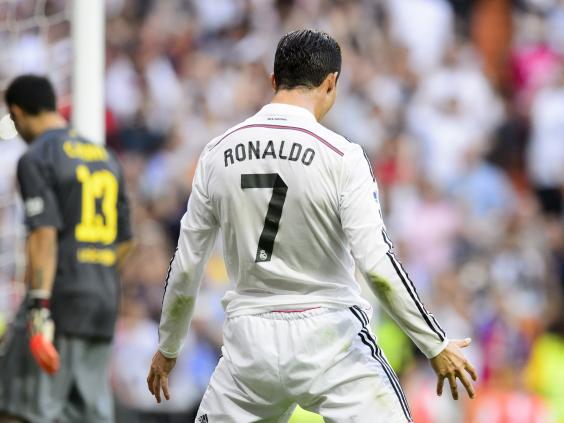 I will never forget that magical afternoon. When you came out of that long old tunnel they used to have, the roar was just ferocious. It was just pandemonium, a thunderous crowd, the excitement was getting better and better.
We knew that the Scottish were going to be absolutely at our throats right from the first 20 minutes. They would be absolutely relentless. So we knew what we would have to do, everything was planned not to let goals in lightly. Fortunately, we had people such as David Seaman and Tony Adams, making clear exactly what we had to do, with their 'over my dead body' attitude. We knew that we would not be able to play good football early on, but what we wanted was not to give a goal away.
In the first 20 minutes they were hammering at us, and we had to hold on, and then of course Seaman saved Gary McAllister's penalty. Once they missed that it looked like their heads dropped and we knew that this was our chance, that while they were commiserating we had to attack.
We scored straight away and another one after that, two of the best goals of the tournament. The Gazza goal was a truly magnificent goal . He did not look like he could see the goal, or Colin Hendry, the centre-half coming behind him, but he just lifted the ball over his head and it was just "wow". A real top, top goal.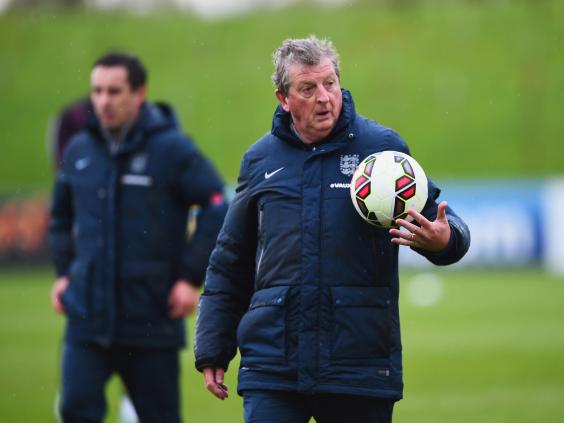 But then there was the passing goal too. Gary Neville started it, the ball came into midfield and went out wide, Neville sprinted down to the line, laid in a beautiful cross and, of course, Alan Shearer headed in the second goal.
That was an historic afternoon but all those games were like that. I even remember, before then, taking an England Under-21 team with Dave Sexton to face Scotland. And I remember reminding the players of their responsibilities beforehand.
"Look, you can't just play this game like it's another game," I said. "Because it's not. They really detest us. And they want to win this more than anything. So we have now got to decide: do we want to win it more than them? Do we want to dislike them more than they dislike us? Can we say that we are more than just playing football?"
Although Scotland teams, through the years, have had some great players. Jimmy Johnstone, Jim Baxter, Dave McKay, Bobby Lennox and the rest. Of course I remember all of those players from Celtic who won the European Cup in 1967. That same year we won the FA Cup with Tottenham Hotspur, and that summer we went to America and played four exhibition games against Celtic. We had Scottish players as well, McKay, Alan Gilzean and Jimmy Robertson. But it was unbelievable, we got sick of each other.
If you were playing against Scotland or against a Scottish team, you absolutely did not want to lose. Because at training on Monday morning, you got a battering of abuse and banter that was beyond anything. You just did not want to go to training because you did not want to get that hatchet. That is how it is has always been.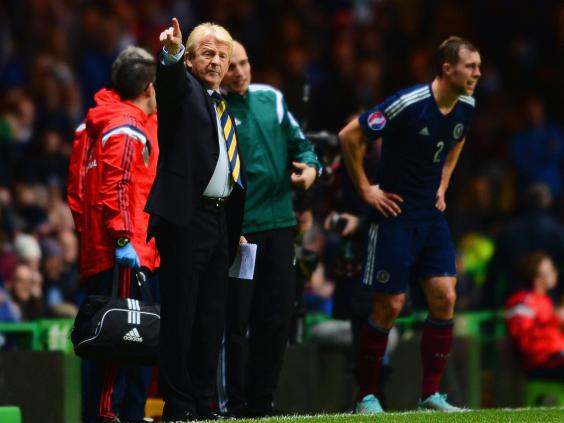 This Scotland team has been on a great run under Gordon Strachan. They have been doing remarkably well. You can tell that the rivalry is brewing up again. Scotland are waiting for England, no matter how well England have been doing recently. They will be absolutely at it at Celtic Park on Tuesday night, and the atmosphere will be terrific. England will have to be on their guard from the start.
I have always wanted to see this game restored to the international calendar. I even pleaded with Graham Kelly to have this game back again. The people of England and Scotland knew how much of a shame it was to lose these annual fixtures. They are not going to want to lose it again.
Reuse content