I have watched the managers at this World Cup finals with interest. Some of them put all their emotion on show. There is nothing premeditated or planned. They behave instinctively and they celebrate their team's goals with joy. Others seem to be trying to project a demeanour. They're acting.
I like Mexico's coach Miguel Herrera. He is there in the moment. There is nothing forced about him. So too Jorge Sampaoli of Chile. He prowls around that technical area with intensity. He doesn't spend any time checking how he looks on the stadium screens. As a football person, I like that. I am sure the fans appreciate it too.
When I was Tottenham manager last season, a leading figure at the club suggested to me it was important how I stood in the technical area. He advised me not to stand with my hands behind my back twiddling my thumbs – not that I had. Andre Villas-Boas had done that and the club hadn't liked it. I said it didn't matter how I, or Andre, stood. The person in question thought it did.
I don't care about perception. My reactions on the touchline were emotionally honest. When you are out there on your own you go through massive highs and lows. I don't think it is wrong to show your emotions.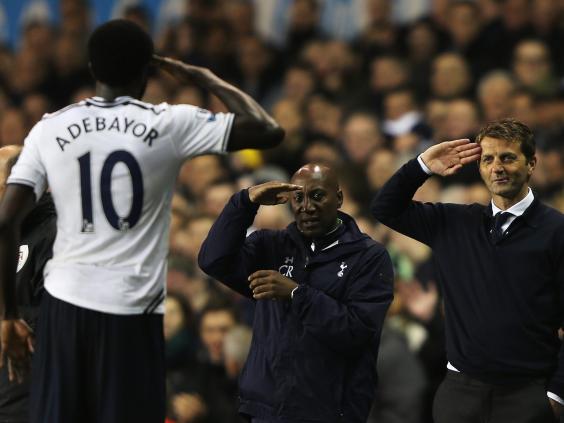 But it is something that is picked up on by people in football, especially the people who make the big decisions. And there are some managers who use it to their advantage. They project an image. There are a lot of actors out there.
I have spoken to a few people in football since I left Spurs. Many of them have told me that if I had kept my mouth shut on certain issues I might still be manager there.
I always had the best interests of the club at heart. I never criticised the club, or publically criticised individuals. Obviously I want to learn, and there are things that I might have to change. But I also want to be myself.
There are some people at football clubs who think that the demeanour of a manager, what he says to the press and the television after the match, is more important than how he prepares his team or the ability to make changes during the game. It's a nonsense. But I can think of so many managers who get jobs on the back of the way they project themselves.
People talk about having sports psychiatrists at clubs. In my experience they are there more for the manager than the players. Some managers even work to a script with the press. My approach was to do it off the cuff.
I liked the way Gus Poyet handled it at Sunderland last season. He was honest about his emotions and he was honest in the way he reacted to the events on the pitch. After games he was cool and detached and could analyse things fairly. But he never tried to be anything he was not.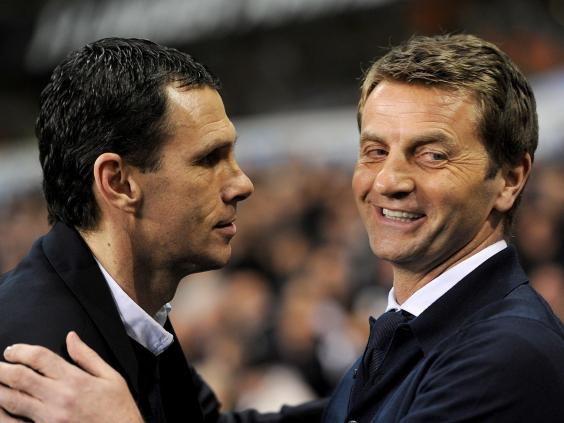 Kenny Dalglish, my manager at Blackburn Rovers, was always honest with his emotions. He found it very hard to take a defeat and had to bite his lip as best he could. He coped with it with by being quite sarcastic with the press but he never hid his emotions in the good times and the bad times.
When I took the Tottenham job, I made one decision about what I would wear. Having worn a tracksuit in our first game, I decided that I wanted to wear a suit after that.
But it was winter and cold. I thought that going for the full overcoat was a bit passé. So I decided on the gilet.
It's amazing how much analysis there is of what a manager wears. It should not matter. Although I would draw the line at that red tank top that Fabio Capello wore on Thursday night.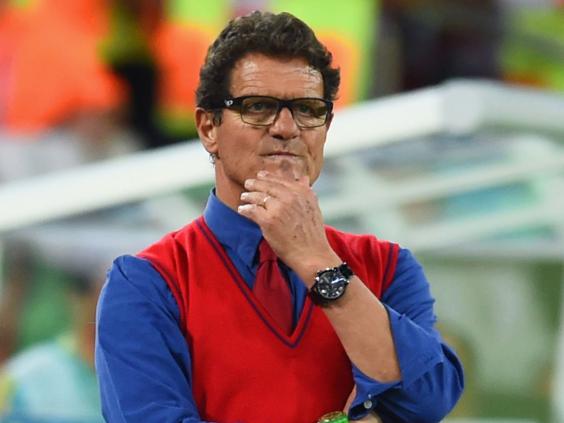 It's hard to judge players in Dutch standing-still game
It is a real shame for Liverpool that Luis Suarez has been given a domestic football ban as well.
At Spurs, we looked at Suarez when he was playing for Ajax. Ian Broomfield, then the club's chief scout, and now back at the club, watched him a lot. We liked him. A lot of clubs liked him. I was never sure why we didn't bring him in.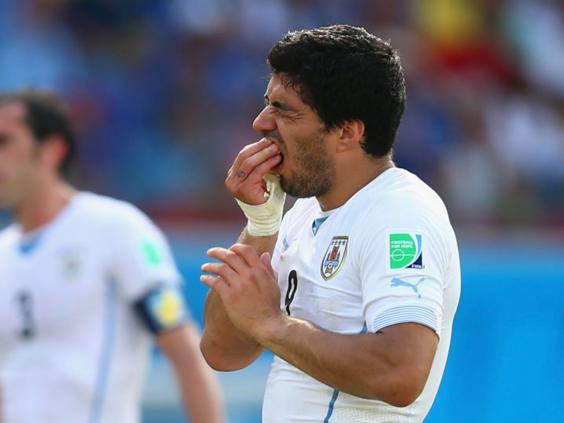 The Dutch league is a difficult one to judge. I scouted the midfielder Adam Maher when he was at AZ Alkmaar, before he joined PSV Eindhoven. Every time I went to see him he was playing in a game of what I call "standing-still football", very common in that league, in my experience.
There is just not the same pressure on players there to perform week-in, week-out. It was really hard to judge whether he would be a success in the Premier League, watching him play that kind of standard.
I never had any doubts about Christian Eriksen. I watched him play as a 17-year-old and told Daniel Levy to sign him. Then, Eriksen wanted to continue his development at Ajax, which was a good choice. He can still improve his game but he will be a very good player. He will gain from the experience he has gathered in the Premier League.
Bentaleb is just right for Algeria – and Tottenham
I had a long chat with Nabil Bentaleb when he was considering his options for international football. He could have played for France, his place of birth. I said to him that he should not just join Algeria because they were at a World Cup finals. He said to me that he felt Algerian. That it was in his heart. In the end it was an easy decision.
Nabil's rise has been unbelievable. But playing at the World Cup, getting into the second round with Algeria, I see the same determination in him that first day he came in to Spurs for a trial.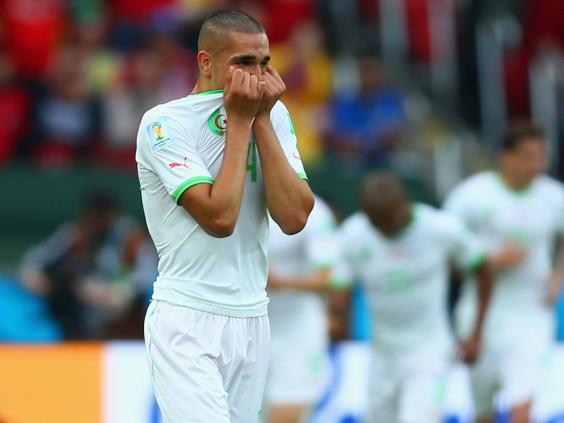 He had been released by Dunkerque and first went on trial at Birmingham City. They took him for a couple of days and turned him down. I felt that we needed to see him over a longer period to get a proper idea of what he could do.
He had hunger and desire in training. His work ethic was fantastic. From the development sides right into the first team he showed everyone the way. He was a skinny kid when he came to us but he backs himself all the time in tackles with bigger players. He really cares. When we went out the Europa League to Benfica, he was in tears in the dressing room afterwards.
Nabil is not afraid of anyone. He is perfect for the way that Algeria play, with a pressing game. I tended to use him in a more defensive role, mainly because I knew I could trust him to do what I asked. But in his development at Spurs he has been a box-to-box midfielder and he has always scored goals in the junior age groups.
He still needs to develop and is not the finished article yet but in the future he could be that kind of goalscoring midfelder.
If Mauricio Pochettino is looking for that sort of player, then Nabil is perfect. He has to play regularly, though, if his development is to continue.
Messi is simply a marvel
What more to say about Lionel Messi? He is a genius and strong as an ox. He has great core strength that allows him to get past players. Sports scientists are always telling us how footballers have to be more powerful. I wonder if Messi has ever lifted a weight in his life. I bet he was not coached at eight or nine but simply allowed to play.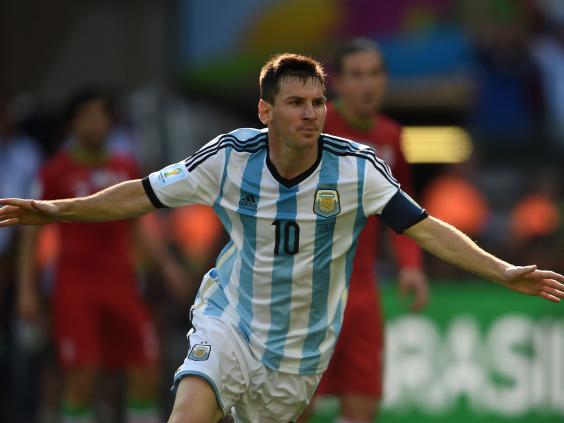 He is a street footballer, a free spirit. He found the way himself. It is his technique that has taken him to where he is now.
The rest of us can just sit back and admire him.
Reuse content