Gareth Southgate began his four-year mandate as England manager by confirming Wayne Rooney would stay on as captain and promising to redefine the culture around the team.
Southgate officially turned his interim title into a permanent one on Wednesday but has long been the lone candidate and has had plenty of time to ponder his first steps in the job.
Appearing before the press at Wembley he was able to answer some questions definitively: Rooney would stay as skipper but not be a guaranteed starter, his deal does not include a break clause after the 2018 World Cup, changes to the backroom team are under way but not yet confirmed.
He also spoke passionately about the need to remove any of the rough edges that remain around the side's preparations and protocols - drawn into action by the the unflattering pictures and reports which emerged of Rooney and several others squad members on a night off last month.
Rooney early-hours socialising with hotel guests at England's team base has not cost him the armband - though he will need to earn selection to get his hands on it.
"Wayne is England captain," he said, settling one issue immediately.
"I think I said that at the beginning of the interim period but what's also clear is I've only selected him to start in two of the four matches we've had.
"Obviously it's not the case that Wayne expects to play every game.
"Wayne has played an important part for England up to this point and I'm sure he can do that in the future but we also have to develop others."
Southgate tried to temper his words about last month's evening exploits, aiming for a positive tone rather than a hectoring one, but could not hide the fact that he found much of what he saw and read unacceptable.
"The important thing is we've got an opportunity to talk about environment and culture around the team. If we think we're good enough to play the best teams in the world and give ourselves a slight handicap along the way then good luck with that," he said.
England vs Spain player ratings
England vs Spain player ratings
1/22 Joe Hart – 6 out of 10

Didn't see much of the ball at all and had very little to do from a blunted Spain attack.

2/22 Danny Rose – 7 out of 10

Attacked and defended well down the action-packed left flank but picked up a silly yellow.

3/22 Nathaniel Clyne – 7 out of 10

Attacked well down the right-hand side and didn't see much coming his direction in the way of defending.

4/22 Gary Cahill – 7 out of 10

Solid and controlled the back line well throughout, albeit it with little threat coming his way.

5/22 John Stones – 6 out of 10

Still not looking like a settling presence and played one awful pass to Dier which nearly put caused Spain to win the ball in a dangerous area.

6/22 Jordan Henderson – 7 out of 10

Won the midfield battle with Busquets and looked comfortable with the armband on yet again.

7/22 Eric Dier – 7 out of 10

Needed to be strong in the tackle to stop Stones' poor pass from being a costly one.

8/22 Raheem Sterling – 9 out of 10

Carvajal will wake up in a fit of sweats tonight with memories of what Sterling did to him. Tortured the Spanish defence and was brilliant throughout.

9/22 Adam Lallana – 8 out of 10

Flawless in the 24 minutes he played before going off injured. His teasing cross drew the penalty and he converted it brilliantly.

10/22 Jesse Lingard – 7 out of 10

Started strongly in the No 10 role but faded as the game went on. His pace was always a threat though.

11/22 Jamie Vardy – 9 out of 10

Was clever in winning the penalty and luring Reina's challenge and there was no one stopping him getting his head on the ball from his goal. Good celebration too.

12/22 Pepe Reina – 5 out of 10

Was made to look like a fool by Vardy for the penalty in the first half but saved well from Henderson in the second.

13/22 Cesar Azpilicueta – 6 out of 10

Attacked well down the left and avoided most of England's attacking threat, which was all down the other channel.

14/22 Inigo Martinez – 5 out of 10

Got a cynical yellow for a challenge on Walcott and didn't really look comfortable.

15/22 Nacho – 5 out of 10

Another to struggle with England's attack and was left chasing shadows.

16/22 Dani Carvajal – 5 out of 10

Struggled with the pace of Sterling, Lingard and Vardy throughout and didn't manage to get forward as he would have liked.

17/22 Sergio Busquets – 5 out of 10

Failed to stem the midfield flow as he usually does for Barca and was another to struggle with England's pace.

18/22 Thiago Alcantara – 6 out of 10

Played in a slightly deeper role and looked classy in everything he did – although failed to create anything of any substance.

19/22 Vitolo – 4 out of 10

Had a shot in the first half which he dragged wide but had a tough evening at Wembley.

20/22 Juan Mata – 5 out of 10

Exchanged a couple of neat passes with Silva but failed to create anything of note.

21/22 David Silva – 6 out of 10

The leader of the team on the night and did all he could to get Spain in it.

22/22 Artiz Aduriz – 4 out of 10

Barely saw the ball and wasted a good chance in the first half with an under-hit pass to Vitolo.
"We've got to make sure every opportunity to recover and to perform at our very best is taken. It (the players' conduct last month) is not disappointing because I think young people make decisions, and I made plenty of poor decisions when I was a young player. It's how you react and learn from those moments that's important.
"There have got to be clear guidelines but it's also important that players take some leadership in that. Look at elite teams and there's a clear process of players taking responsibility in what that looks like.
"I like to treat players with respect, treat them like adults and there has got to be trust between coach and players."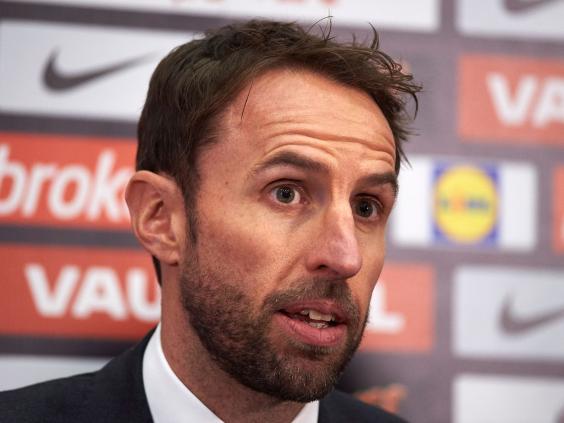 When negotiations began it was expected Southgate would receive a contract worth around £1.5million a year with a break clause for both parties to review the arrangement after the 2018 World Cup.
But having moved into a position of strength after a 3-0 win over Scotland and an entertaining 2-2 draw against Spain, the 46-year-old was able to leverage more favourable terms.
His pay is thought to be nearer £2million, with performance-related incentives, and he was clear that his four-year deal came with no built-in caveats.
"No, there's no break clause," he said.
"I'm taking over at a point where the last two tournaments haven't been as successful as we'd like. There's big potential in the squad but a lot of hard work ahead.
"We've got a group of players I think are going to develop a lot and it's important to look not just at short-term results."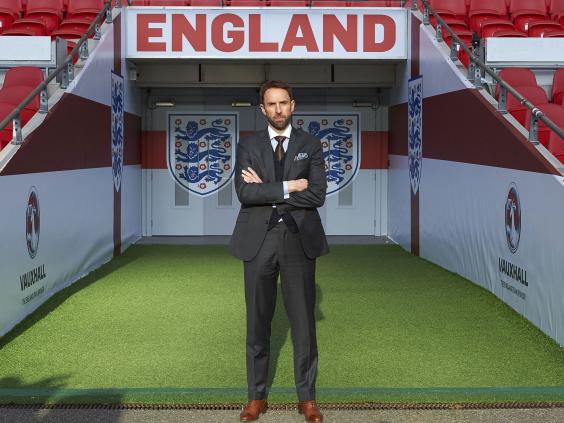 FA chief executive Martin Glenn, who was an influential voice in the appointment process, insisted he was happy to commit to Southgate over a two-tournament cycle.
"He is a tough negotiator actually, but we had an alignment of interests," he said.
I think everyone knows how important Steve has been for me in terms of the work we've done in the last few years (at under-21 level) and in the last few weeks
"I wanted, and had a mandate from the board, to offer a four-year contract because we've got quite a young squad. We need time to see that squad's potential develop and be nurtured.
"I think we'll do well in Russia, personally, but in the hypothetical event we didn't there's a longer-term project and I think we need to support Gareth, to build towards 2020 and hopefully beyond. I felt it was important we had a contract that reflected that."
Southgate wants his assistant, Steve Holland, to join the FA payroll on a permanent basis having previously worked a job split with Chelsea.
Discussions around that are ongoing, though Chelsea's strong performances in the Premier League this year mean they may not be willing to let their coach go until the end of the campaign.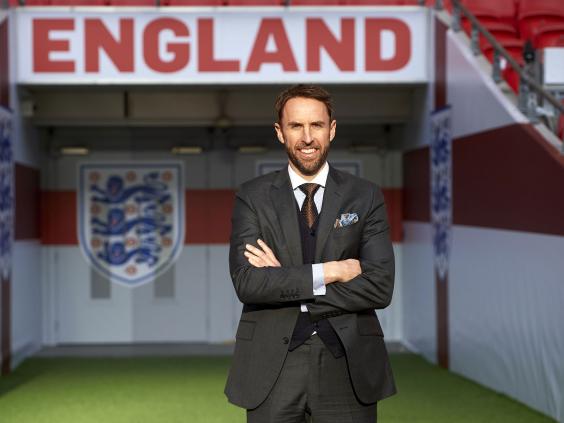 There are also no guarantees that Sammy Lee and Martyn Margetson, drafted to the coaching team by former boss Sam Allardyce and retained during Southgate's temporary stint, will remain.
At least some changes to the backroom team are expected but negotiations are not yet complete.
"We're working towards that and hope to be able to make some announcements soon," he said.
"I think everyone knows how important Steve has been for me in terms of the work we've done in the last few years (at under-21 level) and in the last few weeks, there's no secret in that.
"At the moment everything is ongoing."
PA
Reuse content