When attempting to define his approach to managing England last week, Gareth Southgate quoted Theodore Roosevelt's 'Man in the Arena' speech in an effort to emphasise that the 'doer of deeds' rather than the 'critic' would ultimately shape his decision-making.
It was a wordy quote, not the most pithy soundbite Southgate could have put forward, but having chosen to drop England captain Wayne Rooney for Tuesday's World Cup qualifier against Slovenia in Ljubljana, another, more appropriate, utterance by the 26th President of the United States springs to mind – 'Speak softly and carry a big stick.'
Southgate has stood firmly behind Rooney over the past week, defending him against criticism and the booing and jeering of the Wembley crowd during Saturday's 2-0 victory over Malta. He has been measured in his words and assessment of the Manchester United captain, but faced with the reality of the 30-year-old's diminishing contribution, the interim-manager has wielded the big stick.
Dispensing with a national institution is never easy, even when it is the patently the correct decision.
Not since Steve McClaren began his reign as England manager in 2006 by dropping David Beckham has such a big call been made by the man who picks the team, but Southgate has been bold.
McClaren was right to drop Beckham ten years ago, following the midfielder's poor World Cup in Germany, but 'Goldenballs' fought back, proved the manager wrong and regained his place.
Whether Rooney is able to do the same will now be down solely to him, with Southgate having made it abundantly clear that form, rather than reputation, will be the only yardstick by which he judges the players at his disposal.
So is dropping Rooney the correct decision?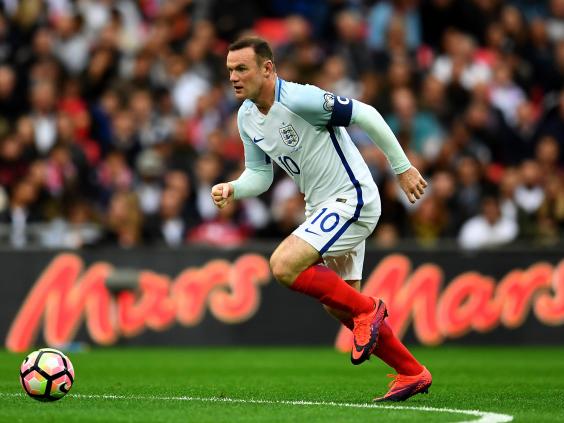 Five months ago, Roy Hodgson hosted a pre-Euro 2016 lunch with the football correspondents from each of the national newspaper in attendance asked to submit their starting XI for the tournament opener against Russia six weeks later.
Hodgson was surprised that more than half of his guests had omitted Rooney from their teams – my team including Danny Drinkwater ahead of Rooney in midfield and Harry Kane and Jamie Vardy in the forward positions – but he nonetheless stuck to his own thoughts by selecting his captain against the Russians – albeit in a deep-lying midfield role.
The point of recalling that story is to confirm that the Rooney debate has now been building a head of steam ever since injury forced him to miss the 3-2 victory over Germany in Berlin in March, in which Eric Dier and Dele Alli both produced outstanding performances as England fought back from 2-0 down in the Olympiastadion.
Hodgson's successor, Sam Allardyce, chose to keep faith with Rooney and Southgate started him against Malta at the weekend, when the player moved to within eight appearances of equalling Peter Shilton's England record of 125 caps, before deciding over the weekend that he could no longer justify his selection in the first eleven.
Wayne Rooney's career in pictures
Wayne Rooney's career in pictures
1/15 Breakthrough goal - 2002

Five days before his 17th birthday, Wayne Rooney scored a wonder goal against Arsenal in 2002 as the world realised his talent.

Getty

2/15 Switch to United - 2004

A £25.6m fee was soon agreed with Manchester United - despite interest from Newcastle - as Rooney switched Goodison Park for Old Trafford in 2004.

Getty

3/15 On the international stage - 2004

It got better for the powerful striker when he scored four goals in as many matches at Euro 2004.

Getty

4/15 The stunning goals continue - 2005

It wasn't long before Rooney had become a mainstay in Sir Alex Ferguson's United side, typified by his olley against Newcastle at Old Trafford.

Getty

5/15 The red mist descends - 2006

Always a cantankerous player, Rooney's demons haunted him at the 2006 World Cup in Germany as he was sent off for a stamp against Portugal.

Getty

6/15 First of many titles - 2007

Rooney had to wait until 2007 for his first taste of Premier League glory, scoring 14 goals as United lifted the title in 2008.

Getty

7/15 European glory - 2008

A year later, Rooney was invaluable to Ferguson again as the north west outfit defeated Chelsea in Moscow on penalties to win the Champions League.

Getty

8/15 Controversy returns - 2010

As England struggled to a 0-0 draw against Algeria in South Africa, the former Everton striker told supporters exactly what he thought about them into camera.

Getty

9/15 World Cup woe - 2012

Despite finally scoring for England at a World Cup in 2014, Rooney was unable to prevent a torrid group stage exit under Roy Hodgson in Brazil.

Getty

10/15 Contract talks - 2012

Rooney twice risked incurring the wrath of Ferguson during their time together, famously truning down a contract offer and threatening to leave until better terms were presented.

Getty

11/15 Success continues - 2013

In Ferguson's final season in charge, Rooney helped lift another Premier League title in 2013 alongside strike partner Robin van Persie.

Getty

12/15 Record breaker - 2015

In 2015, Rooney broke Sir Bobby Charlton's England goalscoring record with his 50th international goal from a penalty in a Euro 2016 qualifying match against Switzerland.

Getty

13/15 Switch to midfield - 2016

As Rooney began to age, then-United manager Louis van Gaal switched Rooney into midfielder where he helped the club lift the FA Cup in the Dutchman's last game in charge.

Getty

14/15 Mourinho era begins - 2017

Rooney lifts the League Cup trophy, the first major success under Jose Mourinho.

Getty

15/15 European triumph - 2017

Rooney comes on in the closing minutes as United beat Ajax 2-0 to win the Europa League.

Getty
Rooney, dropped at club level by Jose Mourinho, has admitted he now prefers to perform in midfield where, he believes, he can 'control the game.'
As such, he has closed off the route to a place in Southgate's front line, instead targeting either the number ten role or a deeper position in front of the back four.
Even if he Rooney was in form, he would have to overcome pincer movement of Dier and Alli to claim one of those positions, but his 90 minutes against Malta betrayed a man bereft of confidence and one struggling to warrant his inclusion ahead of either of the young Tottenham midfielders.
Rooney's problem, one identified by Mourinho and now Southgate, is that he has lost the dynamism of his younger days.
Heat-maps highlighting his failure to touch the ball in the opposing penalty area on Saturday miss the point – a holding midfielder is not expected to seek the ball in the 18-yard box.
The real shortcoming that has cost Rooney his place is his inability to move the ball forward, either with by running with it or passing it in an attacking direction.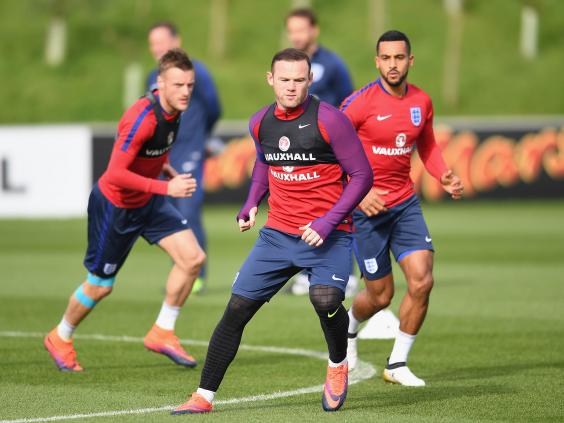 Too often, Rooney will now move the ball sideways with 'Hollywood' passes or what some former players dismiss as 'so-what balls.'
Ryan Giggs and Paul Scholes, the two former players Rooney cites as examples of attackers who evolved into deep-lying midfielders, performed in the final third, producing incisive passes in and around the opposition penalty area, until the end of their careers, but Rooney spends most of time 25 yards further back.
He occupies safe space, where he is neither a threat to the opposition or his own team – in the sense of losing possession in dangerous areas – so his value to Southgate is difficult to ascertain.
In contrast, Dier offers energy, tenacity, vision and height at set-pieces, while Alli's threat in the final third has been displayed on numerous occasions for club and country.
Statistically, England's goals have also dried up with Rooney playing deeper.
Just four goals in their last four games, against the collective might of Slovakia (twice), Iceland and Malta, is the sorry tale of woe in front of goal, with England scoring just 25 goals in 16 games – excluding six against the cannon fodder of San Marino – since Hodgson's team triumphed 3-2 in Slovenia in June 2015.
During those last four games, when England's cutting edge has been at its most blunt, Rooney has played in midfield, where his presence has arguably slowed down the team's attacking impetus.
 It is undoubtedly a sad moment for one of England's most successful players – 53 goals in 117 appearances is a success, regardless of what Rooney's detractors may say – when the curtain begins to fall.
 But Southgate has perhaps simply just accepted what Sir Alex Ferguson came to realise in the final months of his reign as United manager three years ago.
 Wayne Rooney is no longer the player he was and, until he finds a new role and succeeds in it, it is difficult to envisage a route back.
Reuse content