Had it not been for a 6-0 victory for Holland over Latvia last Sunday, Dutch national manager Guus Hiddink would have been jobless.
The 68-year-old, who has managed across Europe, said before the game that he would resign if the Oranje failed to win. After a very successful World Cup campaign, that came as a surprise to some, it has only gone downhill for the Dutch.
Manchester United manager Louis van Gaal led the Netherlands to third place in Brazil and his successor would have thought, with some minor changes, he could build on that success. Having lost four out of their last six games, pressure was building on Hiddink and whether he is capable of qualifying for Euro 2016.
The Dutch have started one of the worst qualifying campaigns in their history and it was vital to turn that around against the Latvians. After the 6-0 victory on Sunday, the team are in third place with six points from four matches, but Hiddink did not make any effort to put an end to the continued speculation about his future.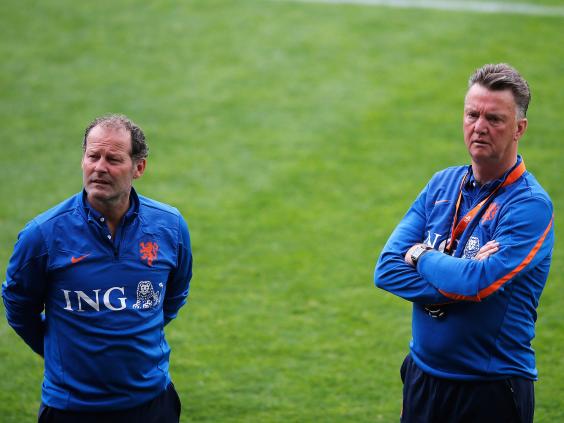 It is out in the open that the Dutch football association (KNVB) has its doubts regarding Hiddink's position, with rumours spreading in Holland that the KNVB are looking at ways to replace the former Chelsea manager.
Hiddink's current assistant Danny Blind, father of Manchester United midfielder Daley, has already been appointed as the successor of Hiddink after Euro 2016. But with the current mess it looks as if Danny, who was Van Gaal's assistant during the World Cup, might take over a lot sooner than planned.
"I really can't tell whether Hiddink is going to stay on or not," said Dutch winger Arjen Robben after the game against Latvia. "I can't read his mind so only time will tell."
The cohesion and willingness to work as a team and  for the manager, attributes that led Van Gaal's side to the semi-final in Brazil, have been far from visible in their recent matches.
Klaas-Jan Huntelaar and Robin van Persie had an argument on the field in their game against Czech Republic, while Robben and Hiddink both criticised the team in front of the camera after their game against Mexico, a game they lost 3-2.
Lex Muller, a Dutch sports journalist, said: "Interesting television, but a clear lack of management and disrespect towards the younger players in the team.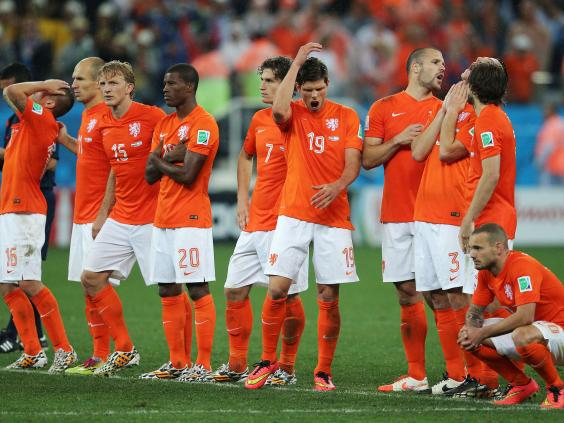 "When Holland got to their friendly against Mexico last week, Hiddink should have known better but neglected to make any changes… It seems like Hiddink has his friends within the team like Ibrahim Afellay and Daley Blind."
Blind played an important role in the World Cup campaign, impressing enough to be rewarded with a transfer to Old Trafford. He was brought in as part of the £150m spending spree that was to take the club back into Europe, and impressed in his first few appearances for side.
But United legend Gary Neville criticised the utility man for that his lack of creativity going forward, criticism that has now taken hold across the North Sea as well.
"He must start to look up more and play forward," said Neville. "He plays far too many square passes and takes the easy option."
Former Netherlands left back Adri van Tiggelen, who won 56 caps and the 1988 European Championships, criticised Blind for a lack of penetrating passes, stating that his injury, which brought Feyenoord's Jordy Clasie on against Latvia, improved the Dutch.
Tiggelen told Voetbal International: "Blind still plays football according to the Ajax academy… all the balls go back and wide… Clasie added a lot more speed into the game. He is always looking for a solution."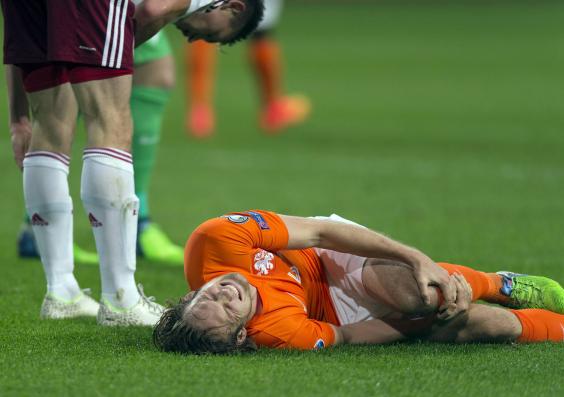 Hiddink made a few clever changes in their game against Latvia. Where previous managers always went for Van Persie or Huntelaar, Hiddink went for both. Van Persie, who has not showed his best form in the past few months, proved that he can still score and give assists, while Huntelaar scored twice.
The players probably extended Hiddink's career as national manager until the next international break, when they play Turkey on 28 March. Kevin Strootman has recently returned from a long-term knee injury and is expected to make his return as an international.
Whether that will be under Hiddink or a new manager remains to be seen.
Reuse content