History
Small-scale multinational women's tournaments began in 1970 but it was not until 1988, when Fifa did a test run in China, that a global female competition was shown to be viable. Three years later, China staged the first Women's World Cup. There was no prize money; M&Ms was the only one sponsor; a dozen teams, little TV coverage and perceived gender weakness meant matches were only 80 minutes. But helped by cheap tickets, huge crowds turned out including 63,000 for the final in which USA beat Norway. The competition was here to stay.
Format
This year there are 24 teams and the final, in Vancouver's 54,000 BC Place Stadium, sold out in two hours despite tickets costing £26-£86. Prize money totals $13.6m, a doubling since 2011, with $2m for the winners, but less than 4 per cent than on offer at the 2014 men's World Cup.
Venues
All the main Canadian cities are being used except Toronto which is hosting the Pan-Am Games. So there are fixtures in Edmonton, which hosts the opening game tonight, Vancouver, which has the final, Montreal, Winnipeg and Ottawa. Oh, and Moncton, a small city on the Atlantic seaboard, population similar to Ipswich, whose biggest attraction according the video the city presented at the draw is the water slide at the Magic Mountain theme park. England play their first two matches there.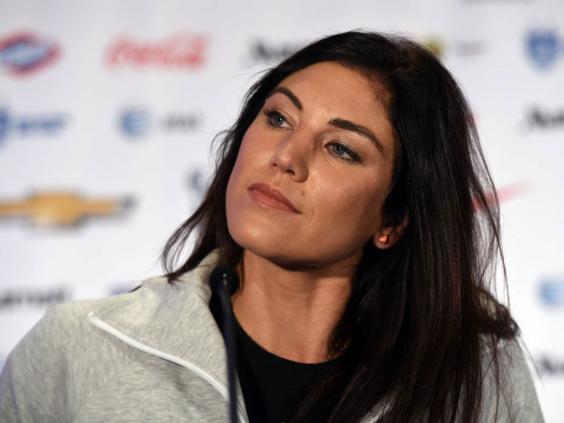 A reason to love Fifa
The rise of women's football is in large part due to Fifa's backing. Canada did not have to bribe anyone to stage the finals: they make a loss and exist only because Fifa's conversion of the men's World Cup into a money machine underwrites it.
England expects
Only England of the home nations have ever qualified for the finals. In each of their three previous attempts they went out at the quarter-final stage. In 2011, they departed using the method traditionally favoured by England's male teams: a penalty shoot-out. Anything beyond the quarter-finals this time is a success.
Equality produces winners
The most successful nations at Women's World Cup level tend to be those with the more female-friendly societies, with the women's game's traditional heartlands being Scandinavia, Germany and USA.
Absent, pregnant
Even if the men's and women's game achieved equality, there are some aspects of being a female footballer that would never affect the men. Talented German midfielder Fatmire Alushi, a Champions League finalist with Paris St‑Germain last month, will miss the tournament because of pregnancy.
 
Day jobs
Many leading women players cannot make a living from playing football, but have flourishing careers away from the game. England's Eniola Aluko is a qualified lawyer, team-mate Claire Rafferty an analyst with Deutsche Bank, and Mexico's Alina Garciamendez a dental student.
Nicknames
Inevitably, as the female game is still developing, many nicknames are based on a playing resemblance to male players. So there is the "female Zinédine Zidane" (France's Louisa Nécib, also Marseille-born of Algerian heritage), the female Arjen Robben (flying Dutch winger Vivianne Miedema) and even "the lady Wayne Rooney" (China's Ma Xiaoxu, because of her youth when she emerged in 2007).
Managers
Eight of the 24 managers are female. Three of the World Cup managers (Canada's John Herdman, New Zealand's Tony Readings and USA's Jill Ellis) are English, but England's manager is Welsh. That's 32-year-old Mark Sampson. In England few male ex-players move into coaching women. (Sunderland's Carlton Fairweather, an FA Cup winner with Wimbledon, is the exception.) Not so in other countries. Mexico's Leonardo Cuellar and South Korea's Yoon Deok-Yeo both played in the World Cups for their country, while France's Philippe Bergeroo went to the 1986 finals but did not play.
English overseas
In the men's game, the Premier League is the world's richest, so even after England are knocked out of the World Cup many England-based players remain. In 2014 118 England-based players began the tournament with six involved in the final between Germany and Argentina. The reputation and standard of the five-year-old FA Women's Super League is growing, but the American, German, French and Swedish league remain more attractive to international players. Thus only seven non-English WSL players are at the finals. All but one of the England squad (Jodie Taylor, who plays for Portland Thorns) are domestically based.
The Songstress
Pia Sundhage, Sweden's coach, has been known to burst into song in press conferences. When she left the USA team, which she coached to the 2011 final, the players gave her a guitar.
The Golden Girl
Go into a major sports store in the US and the wall is plastered with Nike posters of stars such as basketball's Kobe Bryant, baseball's Derek Jeter… and female soccer player Alex Morgan. The 25-year-old striker has the looks of a poster girl, but is also a deadly finisher, scoring the goal that beat England in a World Cup warm-up in February.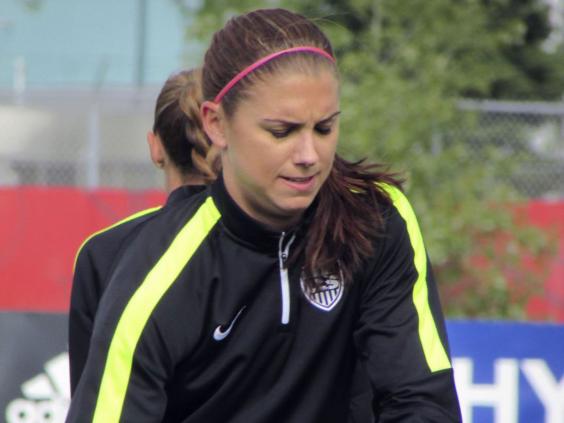 The Bad Girl
Two-time Olympic gold medal-winning US goalkeeper Hope Solo was Morgan's predecessor as America's pin-up. But a series of brushes with the law largely ended her allure to advertisers.
The winners?
Germany are likely to make it a men's and women's double with the female players following the male counterparts' success in Brazil last summer. America, France and holders Japan are their main rivals, with Sweden, Brazil, hosts Canada (and maybe England) the most likely outsiders.
Reuse content