Andros Townsend has knocked back any reports that he was offended by a bizarre analogy made by Roy Hodgson at half-time on Tuesday during the 2-0 victory over Poland which sent England through to the World Cup finals in Brazil, but anti-discrimination group Kick It Out has called for the FA to look into the incident.
The manager had issued an apology after telling a joke about NASA sending a monkey into space to describe how Chris Smalling and Andros Townsend should link up on the right wing.
Townsend says no offence was meant or taken, but Kick It Out's chairman Lord Herman Ouseley has called on the FA to investigate the incident.
A Kick It Out statement said: "Kick It Out, football's equality and inclusion campaign, recognises and shares the concerns of the parties who felt mindful to bring the comments into the public domain.
"The matter has been raised by the chair, Lord Herman Ouseley, directly with the Football Association, who acknowledges the apology made by Roy Hodgson, and now seeks an investigation to ascertain the full facts and ensure a similar situation does not arise again."
Townsend, whose father Troy works for Kick It Out as its mentoring manager, tweeted today: "I don't know what all this fuss is about. No offence was meant and none was taken!"
Wayne Rooney, who scored the opening goal in the match, also tweeted today, labelling the story "ridiculous".
"Seen the story on Roy this morning. He [has] done nothing wrong. This is ridiculous."
Hodgson said on Wednesday night: "I would like to apologise if any offence has been caused by what I said at half-time.
"There was absolutely no intention on my part to say anything inappropriate.
"I made this clear straight away to Andros in the dressing room. I also spoke to Andros again on Wednesday.
"He has assured me and the FA he did not take any offence and understood the point I was making in the manner I intended."
Former England international Stan Collymore agreed with players from the current national team: "Someone leaked it and it bet 100 per cent confident that no player was offended, not one," he wrote on Twitter.
"We'll be calling Roy a racist next on the basis he only picks English players."
However, Piara Powar, executive director of the Football Against Racism in Europe (Fare) also tweeted: "Hodgson used very silly term within a diverse team environment. He should know better."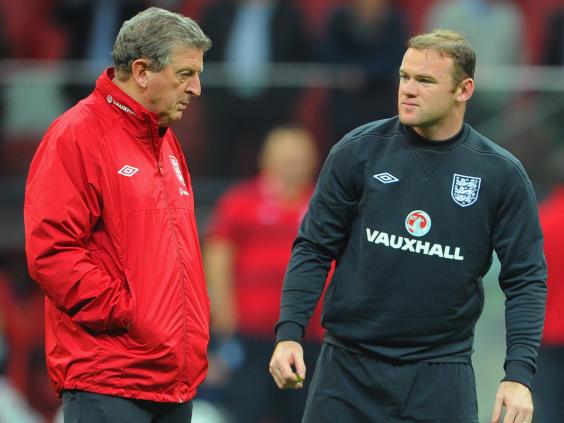 Reuse content