Jerome Boateng may have mixed feelings about facing his half-brother Kevin-Prince later today, but the Ghana man says it will be a 'fight to the death.
"It's like in ancient Rome," said Kevin-Prince, who decided to represent the African nation five years ago.
"There will be people around the pitch who want to see how two teams fight.
"The team who wants it more will win and we will fight to the death against Germany."
Kevin-Prince, 27, chose to play for the nation of his father's birth rather than the country in which he was born, Germany.
The younger Boateng Jerome, 25, opted to play for Germany and was brilliant in defending Cristiano Ronaldo as Germany battered Portugal 4-0.
He was a bit calmer in the build-up to the game in Fortaleza.
"It is a bit strange but I'm not missing our regular contact," he said.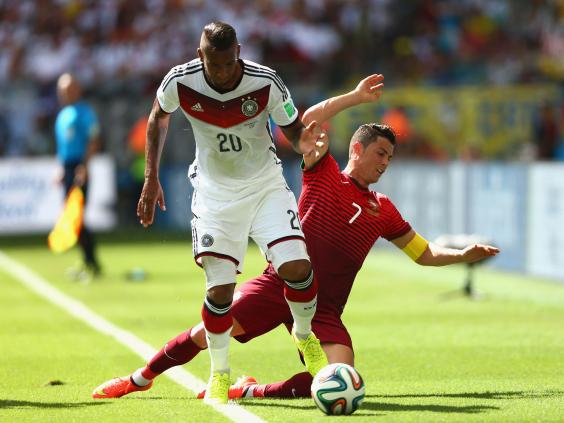 "The World Cup is a special situation and I think it just wouldn't be right if we remained in touch with each other.
"I am with Germany and my full focus is on my tasks here."
Kevin-Prince was not finished however. Dropped against the USA, the Schalke man has not minced his words when speaking about tonight's opposition.
"Whenever things matter, they don't make it," he said about Joachim Low's team.
"Low can hang these sentences on the wall with pleasure," said Boateng. "This isn't a game-related opinion, more like something fundamental."
The brothers go head to head at 8pm tonight.
Reuse content