The British boss of a World Cup hospitality company has fled his hotel in Brazil during an investigation into allegedly illegal sales of tickets, police have said.
Police chief Fabio Barucke said Ray Whelan, chief executive of Match Hospitality, a partner of Fifa, was a fugitive from justice after he was seen leaving the Copacabana Palace through a service door.
Mr Whelan, who has denied any illegality, was arrested on Monday then released, but police were set to re-arrest him about an hour before he left the hotel.
"He's now considered a fugitive," Mr Barucke said, speaking outside the hotel. "We have security camera images of him exiting the hotel through a service door."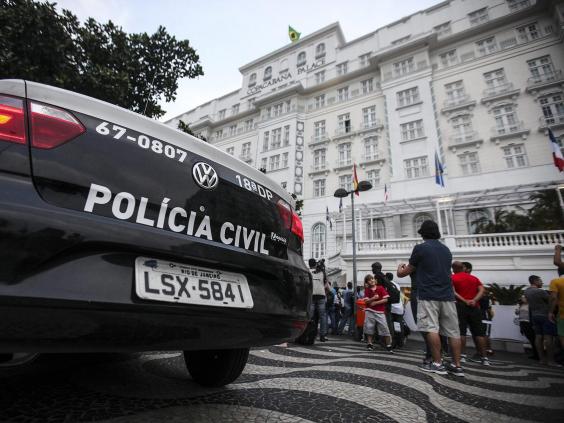 In an earlier statement, Match denied Mr Whelan had done anything wrong and said he was willing to co-operate with police. It expressed confidence that the investigation would exonerate him of any wrongdoing.
Selling tickets above their face value normally results in a small fine, but police said they would consider conspiracy charges, which carry a significant prison sentence.
Reuse content