Hours after 85 Chile fans were arrested for storming the media centre in the Maracana, wild celebrations after their team beat Spain 2-0 turned into violence in Santiago.
Thousands of supporters held street parties in the capital after the famous victory, but the mood was spoiled with sporadic fires across the city and 300 buses ending up damaged.
Such is the fervour for the World Cup in the country that the government had to send out a message to the people to stop having barbecues because of a growing smog problem.
"When we have low winds and we're at critical levels what we are saying is that people should avoid burning charcoal because that makes the air quality worse," said government official Claudio Orrego.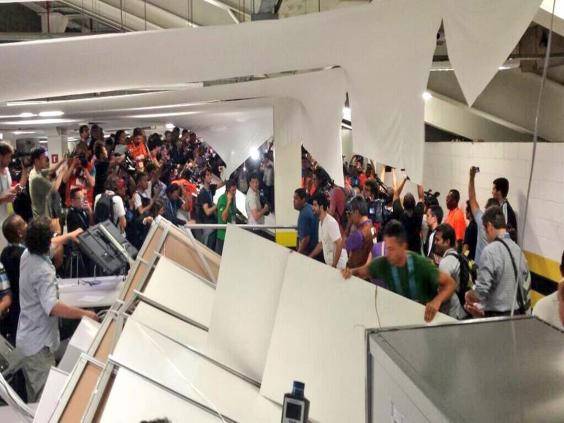 "I've been the butt of a lot of jokes for this and I take it with humour, but I also urge people to take it seriously."
Chile dumped defending champions Spain out of the World Cup, and progressed into the next round, thanks to goals from Eduardo Vargas and Charles Aranguiz.
Reuse content