It is football's answer to the holiday romance and the rising whir of the rumour mill tells us it is about to begin. It is the post-World Cup transfer season when covetous managers swoon over foreign talent glimpsed in sun-kissed settings and Gary Mabbutt remembers it only too well.
"Everybody has been watching the World Cup and when you see these players joining your club, there's a buzz and an excitement," the former Tottenham captain tells the Independent on Sunday, taking us back 20 years to the mood at White Hart Lane when Spurs swooped for three stars of the 1994 finals in the United States.
With the Premier League still in its infancy, the arrival of Germany striker Jürgen  Klinsmann and the Romania pair of Ilie Dumitrescu and Gheorghe Popescu caused quite a stir, yet the mixed results are worth noting for any supporters currently getting excited by their club's supposed move for this Chilean or that Dutchman once the action in Brazil comes to an end.
World Cup 2014: A World Cup XI of players linked to Premier League clubs
World Cup 2014: A World Cup XI of players linked to Premier League clubs
1/11 GK: Guillermo Ochoa

(Free agent – Liverpool) As of July 1, the Mexican goalkeeping hero is a free agent and, according to his agent, over 20 clubs has already enquired about his availability. Ochoa put in an inspired performance against Brazil which alerted the likes of Liverpool, and his contract at French Ligue 2 side Ajaccio has just expired. The Merseyside club have also been linked to another World Cup goalkeeper in the form of Costa Rican penalty shoot-out star Keylor Navas, but the 27-year-old will cost upwards of £6.5 million from Levante.

Getty Images

2/11 RB: Serge Aurier

(Toulouse – Arsenal, Tottenham) The Toulouse right-back was a shining light in an otherwise indifferent World Cup campaign for Ivory Coast. While still a raw talent, the 21-year-old looked lively going forward and provided the assists for both of his country's goals against Japan. His form has seen him linked with a move to Arsenal although it is understood that PSG could beat both Arsenal and Tottenham to his signature.

Getty images

3/11 CB: Hector Moreno

(Espanyol – Tottenham, Manchester United, Hull City) Barring Guillermo Ochoa, Hector Moreno was Mexico's star turn at the World Cup this year. Before he broke his shinbone against Holland, the 26-year-old was being linked to the likes of Manchester United, Tottenham and Hull City but now faces five months on the sidelines. While a move this summer is now off the cards, it is believed the Espanyol defender has also attracted interest abroad from Barcelona, Inter Milan and Juventus and may make a move in January.

Getty images

4/11 CB: Raphael Varane

(Real Madrid – Chelsea) Varane was signed by Jose Mourinho during his tenure at Real Madrid and it appears the Portuguese wants to bring him to Stamford Bridge this summer. Varane has looked assured alongside Laurent Koscielny at the World Cup, and is still only 21-years-old, which suggests that he could be a long term replacement for John Terry. Indeed, the current England duo of Cahill and Terry at the heart of Chelsea's defence could well be usurped by a French pair in the not too distant future, with fellow starlet Kurt Zouma also joining Chelsea this summer.

Getty images

5/11 LB: Daley Blind

(Ajax – Manchester United) One of several Holland stars linked with a move to Manchester United this summer following the appointment of Netherlands coach Louis Van Gaal. It is largely acknowledged that United need completely rebuild their back four after the departure of Rio Ferdinand and Nemanja Vidic, so Blind's versatility makes him likely option. With Luke Shaw already signed and Thomas Vermaelan seemingly on the way, Blind may be the final piece of a new-look back four at United ahead of their new era under Van Gaal.

GETTY IMAGES

6/11 CM: Paul Pogba

(Juventus – Chelsea, Manchester United) Having already secured the signing of Cesc Fabregas, Chelsea manager Jose Mourinho is reported to be in the market for a midfield partner to add some steel in the centre of the park. Frenchman Pogba certainly fits the bill for Chelsea, although he won't come cheap. Juventus rate the former Manchester United youngster at around £60 million and after a string of strong performances in Brazil, including a goal against Nigeria, his price tag is unlikely to drop anytime soon.

GETTY IMAGES

7/11 CM: Sami Khedira

(Real Madrid - Arsenal, Chelsea) Another option for Chelsea is German defensive-midfielder Sami Khedira, who Mourinho rates highly from his time in the Spanish capital. Arsenal are also looking for a holding midfield player as they struggle to deal injuries to the likes of Aaron Ramsey and Abou Diaby. Khedira has had to settle for substitute appearances when representing Germany of late, but has looked composed on the ball when given his chance at the World Cup finals.

Getty Images

8/11 AMR: Alexis Sanchez

(Barcelona – Liverpool, Arsenal) Speculation has linked the Chilean attacker with a move to Liverpool this summer in a player-plus-cash deal for Luis Suarez. Over the last few days, however, Arsenal seem to have moved into pole position with the player preferring a move to London if he was forced to leave Barcelona. It is thought that Barcelona want a quick sale for Sanchez with new manager Luis Enrique keen to reinvest money from player sales to bolster his aging squad, and Sanchez could be one of those sacrificed.

9/11 AMC: Arturo Vidal

(Juventus – Manchester United, Arsenal) One of the outstanding performers at the World Cup with an excellent domestic record behind him and an growing line of suitors including Real Madrid, Manchester United and Arsenal. The Chilean international has been valued at around £50 million by his club Juventus and it is understood United are willing to offer £48 million for the all-action midfielder. With Manchester United looking to rebuild their side around a strong midfield, Vidal could be the man for Louis van Gaal.

GETTY IMAGES

10/11 AML: Angel Di Maria

(Real Madrid – Manchester City, Arsenal, Manchester United) The Argentine midfielder reportedly sees his future away from the Bernabeua and a host of English clubs have quickly moved to attain his services. Real Madrid's £40 million asking price may even deter the likes of of Manchester City, whose spending has been capped for breaching Financial Fair Play regulations, but Arsenal are in the market for a marquee signing and Manchester United seem willing to go to any lengths to rebuild their squad this summer.

Getty images

11/11 ST: Enner Valencia

(Pachuca – West Ham, Newcastle, Everton, Leicester City, Arsenal) Enner Valencia, a surprise package at the World Cup for Ecuador, has come from the obscurity of Mexican football to bag himself three group stage goals in impressive fashion. The 25-year-old has attracted attention all over Europe and now a host of clubs are fighting it out for his signature. Newcastle appeared to be favourites to sign hin, but today West Ham have emerged as surprise contenders to sign the striker who boss Sam Allerdyce hopes with spearhead a new generation of attacking football at the club.

Getty images
In Spurs' case, all began brightly as Klinsmann – arguably the rebranded top flight's first world-class import – delivered one of the great debuts in English football on 20 August 1994, scoring the winner in a 4-3 victory at Sheffield Wednesday. Mabbutt remembered that "people were gunning for him" on his arrival owing to his reputation for diving yet when he lampooned himself by celebrating with a swallow dive "the whole country warmed to him".
There were high hopes too for Dumitrescu and Popescu, two players who had helped Romania reach the USA 94 quarter-finals. Dumitrescu had hit a memorable goal to eliminate Argentina and his debut display at Hillsborough, as one of then manager Ossie Ardiles' 'famous five' forwards, led the Independent to suggest he "may yet overshadow Klinsmann".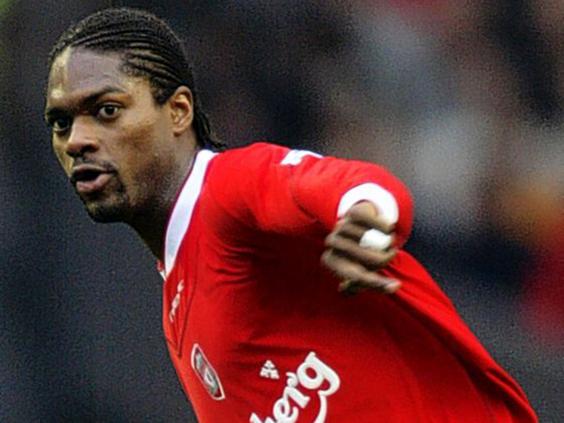 Yet where the German ended the campaign with 29 goals and the Football Writers' Player of the Year prize before moving on to Bayern Munich, neither Dumitrescu nor Popescu reproduced their World Cup form in their own solitary season at Spurs. "We were expecting them to come in and take the Premier League by the scruff of the neck but it didn't happen for them," Mabbutt recalls.
In signing the Romanian pair, Ardiles – sacked two months into the season after his attacking approach backfired – had evoked his own arrival on these shores in the summer of 1978, when he and Ricardo Villa landed together in north London fresh from winning the World Cup with Argentina.
Settling in was not easy. Ardiles, misled by mischievous team-mates, asked a club director and his wife to pass him "the fucking salt" at one early team dinner, while Villa would visit a Catholic priest once a week in London not for religious reasons but the simple need to converse in Spanish with someone. Yet the first big post-World Cup transfer deal paid off as the Argentinians helped Spurs win the 1981 FA Cup.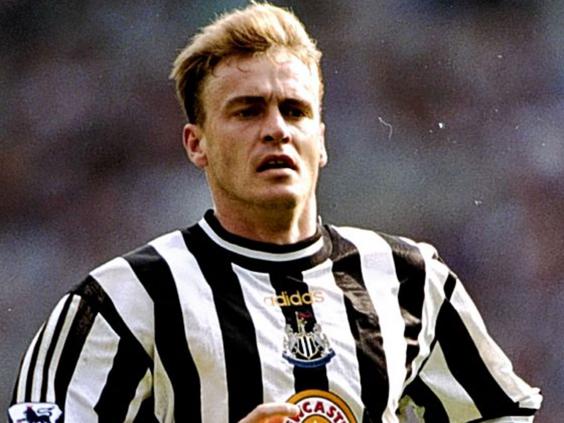 It does not always end this way, with some players, as Mabbutt says,  struggling with "the cultural differences, the style of play, the expectation". France striker Stéphane Guivarc'h made four appearances and scored one goal for Newcastle after arriving with a World Cup winner's medal in summer 1998. The Senegal pair of El Hadji Diouf and Salif Diao, meanwhile, proved anything but the final piece of Gérard Houllier's title jigsaw at Liverpool.
Houllier had been all smiles as Diouf and Diao helped Senegal reach the quarter-finals at Korea/Japan 2002 but Diouf, who cost £10m, would score just three League goals in a Liverpool shirt. According to Jamie Carragher's autobiography, the unpopular Diouf quickly became be the last pick when five-a-side teams were being sorted out on the Melwood training pitch while Diao, who had outplayed Patrick Vieira in the World Cup's opening game, was a "catastrophe".
Curiously, the multi-national dimension of today's Premier League means we now have the reverse phenomenon of Premier League flops suddenly shining on the world stage, not least Brazil goalkeeper and QPR reject Julio Cesar. It might be added, though, that the troubles European players have faced in the conditions in Brazil should make us more understanding of the difficulties faced by foreign imports for whom a cold, wet Tuesday night at Stoke could be the equivalent of an Englishman's sweaty, stifling evening in Manaus.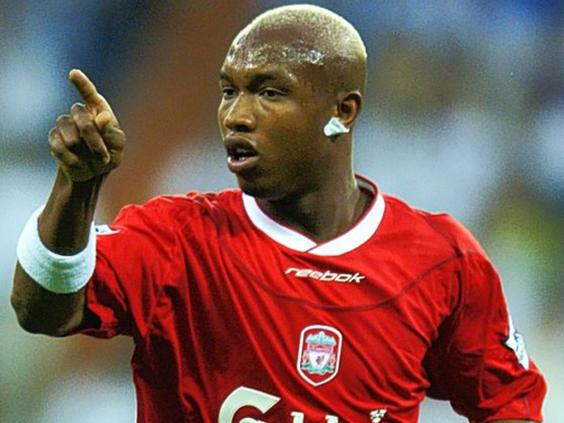 Colombian sensation James Rodriguez may consider the Premier League "a bit physical" for him but style changes in English football should make it easier for today's post-World Cup arrivals than it was for their USA 94 counterparts.
One other import that summer was Daniel Amokachi, a star for Nigeria who struggled to adjust to life at Everton after a £3m transfer. Neville Southall, in his book The Binman Chronicles, explained that Amokachi's idea of football was rather at odds with a team dubbed the 'Dogs of War'. "He was always banging on about 'sexy football' and he just couldn't understand why we played like we did because it wasn't 'sexy football'. He'd occasionally wander on and do something brilliant or wander on and do something that was just a waste of time."
Yet there was a happy ending. When Amokachi wandered on in the FA Cup semi-final against Klinsmann's Spurs – after misreading a signal from the club's physio – his two goals took Everton to Wembley where they lifted the Cup. Many of this summer's wandering stars would settle for less.