The part of the game in which England have struggled in recent major tournaments will, for Alan Shearer, be the crucial factor in deciding who wins the 2014 World Cup – keeping the ball.
"The team who wins this tournament will be whoever has great retention of the ball," he said. "It's going to be hot. It's going to be difficult. You've got to keep the football.
"Imagine a boxer, who keeps getting hit, keeps getting hit, keeps getting it. Eventually he'll get knocked down. If you keep running and running and running after the ball, eventually you'll tire, and a team with quality will hurt you.
"If England play like they did against Italy two years ago [when they went out of Euro 2012 on penalties] then they won't do very well. Italy were so much better at keeping the ball than us. They let [Andrea] Pirlo run the game."
England's side is likely to be significantly changed from that game, with only three outfield players from that Kiev encounter with the Azzurri – Wayne Rooney, Glen Johnson and Steven Gerrard – probable starters.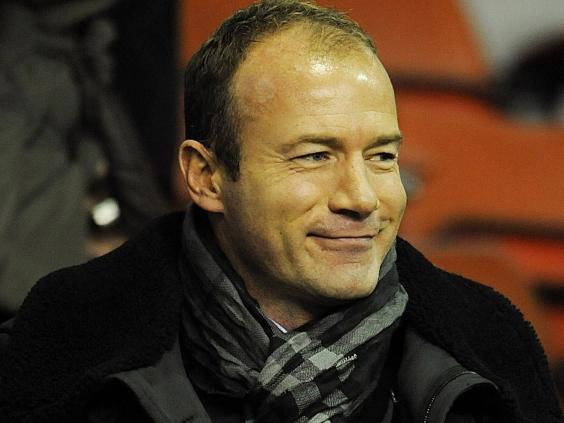 "If it were up to me, I'd have Gerrard and [Jordan] Henderson in midfield, [Raheem] Sterling, Rooney and [Adam] Lallana in front of them and [Daniel] Sturridge up top.
"When you look at the players we now have, they've all had great seasons. They are used to keeping and passing the football. Now they've just got to do it in the white shirts, on the biggest stage."
Since Rooney's disappointing performance against Peru on Friday there have been calls to drop him, including from Gary Lineker, albeit obliquely. "He has 100 per cent got to start," Shearer said. "And I'm sure he will. After that match, it's up to him."
Before Euro '96 there were similar demands for Terry Venables to drop Shearer, then England's leading striker by some margin, but who had not scored for more than 10 matches. "Half the country was telling him not to play me," Shearer said. "But he told me three weeks before, 'You're starting. After that, it's up to you'." Shearer won the tournament's Golden Boot. "Rooney needs that vote of confidence too," he added.
Speaking in London's Docklands, where Lucozade Sport has set up a super-heated, super humid five-a-side pitch that simulates the climate in Manaus, he said the conditions were "more intense than anything I played in."
He said he was "pleased" England would face Italy in the opening match, not the third, and that the conditions would "affect Italy just as much as England".
"I would take a draw against Italy," he said. "That would set us up nicely for that Uruguay game. It wouldn't surprise me at all if it went to goal difference. We could draw with Italy. They could draw with Uruguay. We could draw with them, and it'll come down to whoever can score the most against Costa Rica."