From the moment Steven Gerrard said that Dr Steve Peters had helped him find the best form of his career, the England team's new sports psychiatrist had an advantage that no predecessor in that role has ever enjoyed. With the endorsement of the captain and the squad's leader, a thought was placed in the head of every player who boards the plane to Brazil in June.
If he could do it for Gerrard, then why not them too?
The announcement that Peters would be joining the England squad was not a complete surprise – Hodgson had acknowledged that he was looking at the possibility in a recent television appearance. It was the glowing reference from Gerrard that was the game-changer.
Follow England v Denmark with our LIVE text commentary
In the notoriously conservative world of English football, the role of the psychiatrist has been treated largely with suspicion until now. However, the current generation of players and coaches, many of them more open-minded than their predecessors, are ready to embrace it.
The role of guru to an England manager was damaged for years by Glenn Hoddle's association with faith healer Eileen Drewery back in the late 1990s. The woman who famously laid her hands on the head of Ray Parlour at one England gathering – only to be asked for "a short back and sides" – did much, unintentionally, to undermine Hoddle. Drewery was a world away from the likes of Peters but it tainted the whole notion of expert advice in tending to the mind of the player. And since then any notion of help in that department has been kept at arm's length.
Sven Goran Eriksson had the Swedish professor Willi Railo with whom he wrote a mind-numbingly dull book on football management. Steve McClaren enlisted the help of his own sports psychology guru, Bill Beswick, whom Gary Neville spoke to regularly as part of his preparation for matchdays. But none so far has carried the credibility of Peters.
Gerrard urged the press to follow his lead and read Peters' book The Chimp Paradox and said that he had been convinced to do so by reading interviews with Olympic gold medallists Victoria Pendleton and Sir Chris Hoy acclaiming the psychiatrist's work.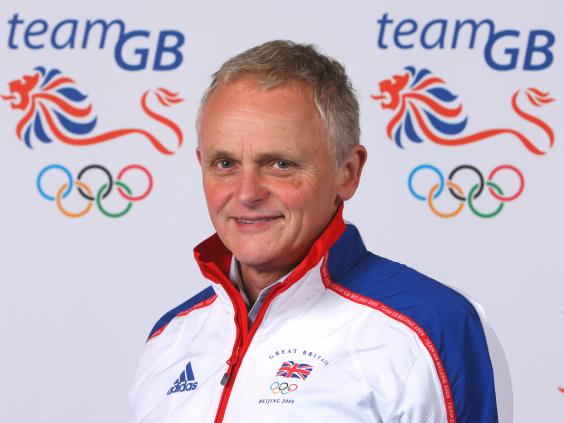 "You need to understand Steve Peters can't help you to do a Cruyff-turn better or hit a 40-yard pass any more accurately than you can do it," Gerrard said. "He can teach you what goes on in your head and help you with your preparation – I didn't know what was going on in my head until I saw him."
He added later: "He [Peters] just simplifies what's going on. I read the book and had one-on-one meetings with him and I basically understand the different parts of the brain, how they work, when they function and why you think certain things. Why you bite your children's heads off from time to time, blame [his wife] Alex for everything."
The last part was said with a smile, although there was a very serious part to what Gerrard was outlining. He began seeing Peters having sustained a groin avulsion, the very serious tearing away of muscle from bone, in March 2011 at a time when he feared for his career.
Gerrard said: "For six to eight weeks I'd seen three or four surgeons and they weren't really convincing me that I could maybe play again so I turned to Steve. He helps you with positivity, the power of thought, and staying upbeat, that sort of stuff.
"I was going from one surgeon to another and getting told different things and different opinions and I was a little bit lost.
"Without being a drama queen it was a very important stage in my career," he added. "I think it was one of the physios at Liverpool that suggested I might need a bit of help from a psychologist so I said: 'Who's the best?' and I was told he was.
"I went to see him and I can only speak very highly of my private one-on-ones with him and the work I've done with him this year. I've been able to see him a lot more at the club. He comes in one day a week and I've got a fantastic relationship with him."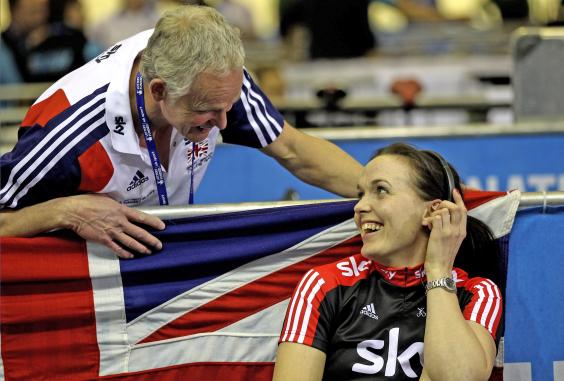 Peters is a regular now at Liverpool's Melwood training ground and the Football Association sought the permission of manager Brendan Rodgers to bring him into the England set-up. Peters met with the England manager on Sunday and has committed to being with the squad for the preparation for the tournament and in Brazil itself this summer, although he is not around for the Denmark game.
There would be no obligation on players to see Peters, Hodgson said. He was there to help with the marginal gains: the positive frame of mind, the capacity to keep one's temper under pressure (no names mentioned, but we all know who) and, of course, the dreaded penalty shootouts, should it come to that.
Hodgson said: "He [Peters] is a very proud and patriotic Englishman. He welcomed the chance to do what he can. I think it is important that I don't heap too much pressure onto him and suggest we will now be better at a World Cup and suddenly we will never miss a penalty any more or no player will ever get sent off or lose his temper.
"Because he is a human being, he is a human being who is an expert in his field. At least from my point of view I am bringing somebody on board who I think can only do good. His advice, ideas and approach to things can only help as long as Steve quite right points out, the players want that."
As a key member of the British cycling fraternity, Team Sky and acclaimed by Ronnie O'Sullivan, Peters is already a well-known name in sport. He is about to find out, however, that nothing sends one's public profile soaring quite like an association with the national football team. At least, one would argue, he is equipped to deal with that.
Mind games: Healers and helpers who have worked with England managers
Eileen Drewery (Hoddle)
Glenn Hoddle met Drewery, a faith healer, when he went out with her daughter. Twenty years on, she was hired for the 1998 World Cup.
Willi Railo (Eriksson)
Regarded as one of Europe's finest sports psychologists, Railo teamed up with Sven Goran Eriksson in the 1980s, and co-authored his book too.
Bill Beswick (McClaren)
Worked with Steve McClaren at Derby, Manchester United, Middlesbrough then England. Now employed by GB basketball.
Steve Peters (Hodgson)
Helped GB cyclists secure their Olympic gold haul, first venturing into football at Roy Hodgson's former club Liverpool in 2012.
Reuse content