The World Cup kicks off with Brazil and Croatia set to mark the start of the month-long tournament in Sao Paulo on Thursday, but the timing of the World Cup may become an issue for the all-round sports fan.
If you want to head off to SW19 to watch Andy Murray defend his Wimbledon title, a day out in SW19 could hinder your World Cup watching schedule, with matches occurring constantly throughout June and July. Likewise, if you are a keen cricket or Formula 1 observer, clashes are likely to occur.
Here is our comprehensive guide to all of the sporting events you may miss if you insist on watching every World Cup game.
Tennis
Queens (9-14 June)
World Cup Group A - Brazil v Croatia (12 June, 9pm)
World Cup Group A - Mexico v Cameroon (13 June, 5pm)
World Cup Group B - Spain v Holland (13 June, 8pm)
World Cup Group B - Chile v Australia (13 June, 11pm)
World Cup Group C - Colombia v Greece (14 June, 5pm)
World Cup Group D - Uruguay v Costa Rica (14 June, 8pm)
World Cup Group D - England v Italy (14 June, 11pm)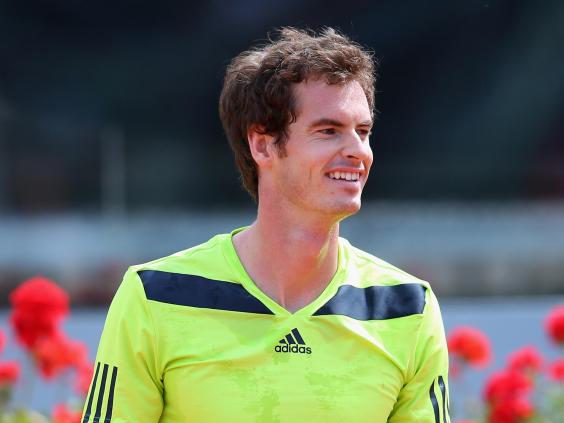 Wimbledon (23 June - 6 July)
World Cup Group B - Australia v Spain (23 June, 5pm)
World Cup Group B - Holland v Chile (23 June, 5pm)
World Cup Group A - Cameroon v Brazil (23 June, 8pm)
World Cup Group A - Croatia v Mexico (23 June, 8pm
World Cup Group D - Costa Rica v England (24 June, 5pm)
World Cup Group D - Italy v Uruguay (24 June, 5pm)
World Cup Group C - Greece v Ivory Coast (24 June, 9pm)
World Cup Group C - Japan v Colombia (24 June, 9pm)
World Cup Group F - Bosnia & Herzegovina v Iran (25 June, 5pm)
World Cup Group F - Nigeria v Argentina (25 June, 5pm)
World Cup Group E - Ecuador v France (25 June, 9pm)
World Cup Group E - Honduras v Switzerland (25 June, 9pm)
World Cup Group G - Portugal v Ghana (26 June, 5pm)
World Cup Group G - USA v Germany (26 June, 5pm)
World Cup Group H - Algeria v Russia (26 June, 9pm)
World Cup Group H - South Korea v Belgium (26 June, 9pm)
World Cup Round of 16 - Group A Winner v Group B Runner-Up (28 June, 5pm)
World Cup Round of 16 - Group C Winner v Group D Runner-Up (28 June, 9pm)
World Cup Round of 16 - Group B Winner v Group A Runner-Up (29 June, 5pm)
World Cup Round of 16 - Group D Winner v Group C Runner-Up (29 June, 9pm)
World Cup Round of 16 - Group E Winner v Group F Runner-Up (30 June, 5pm)
World Cup Round of 16 - Group G Winner v Group H Runner-Up (30 June, 9pm)
World Cup Round of 16 - Group F Winner v Group E Runner-Up (1 July, 5pm)
World Cup Round of 16 - Group G Winner v Group H Runner-Up (1 July, 9pm)
World Cup Quarter-Final - Quarter-Finalist 5 v Quarter-Finalist 6 (4 July, 5pm)
World Cup Quarter-Final - Quarter-Finalist 1 v Quarter-Finalist 2 (4 July, 9pm)
World Cup Quarter-Final - Quarter-Finalist 7 v Quarter-Finalist 8 (5 July, 5pm)
World Cup Quarter-Final - Quarter-Finalist 3 v Quarter-Finalist 4 (5 July, 9pm)
Golf
PGA Tour US Open (12-15 June)
World Cup Group A - Brazil v Croatia (12 June, 9pm)
World Cup Group A - Mexico v Cameroon (13 June, 5pm)
World Cup Group B - Spain v Holland (13 June, 8pm)
World Cup Group B - Chile v Australia (13 June, 11pm)
World Cup Group C - Colombia v Greece (14 June, 5pm)
World Cup Group D - Uruguay v Costa Rica (14 June, 8pm)
World Cup Group D - England v Italy (14 June, 11pm)
World Cup Group C - Ivory Coast v Japan (15 June, 2am)
World Cup Group E - Switzerland v Ecuador (15 June, 5pm)
World Cup Group E - France v Honduras (15 June, 8pm)
World Cup Group E - Argentina v Bosnia & Herzegovina (15 June, 11pm)
US Women's Open Championship (27-30 June)
World Cup Round of 16 - Group A Winner v Group B Runner-Up (28 June, 5pm)
World Cup Round of 16 - Group C Winner v Group D Runner-Up (28 June, 9pm)
World Cup Round of 16 - Group B Winner v Group A Runner-Up (29 June, 5pm)
World Cup Round of 16 - Group D Winner v Group C Runner-Up (29 June, 9pm)
World Cup Round of 16 - Group E Winner v Group F Runner-Up (30 June, 5pm)
World Cup Round of 16 - Group G Winner v Group H Runner-Up (30 June, 9pm)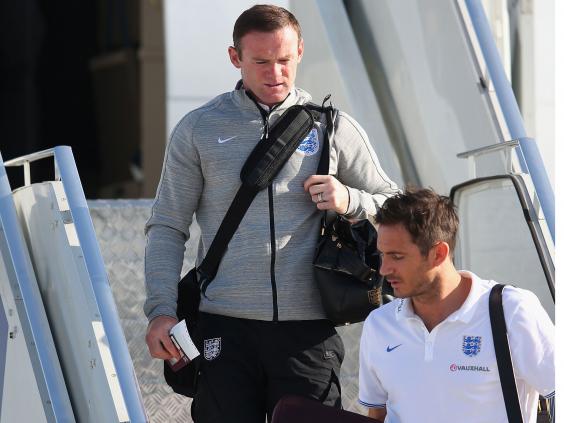 European Tour - Scottish Open (10-13 July)
World Cup Third-Place Play-Off (12 July, 9pm)
World Cup Final (13 July, 8pm)
Cricket
Investec Test Series - England v Sri Lanka 1st Test (12-16 June)
World Cup Group A - Brazil v Croatia (12 June, 9pm)
World Cup Group A - Mexico v Cameroon (13 June, 5pm)
World Cup Group B - Spain v Holland (13 June, 8pm)
World Cup Group B - Chile v Australia (13 June, 11pm)
World Cup Group C - Colombia v Greece (14 June, 5pm)
World Cup Group D - Uruguay v Costa Rica (14 June, 8pm)
World Cup Group D - England v Italy (14 June, 11pm)
World Cup Group C - Ivory Coast v Japan (15 June, 2am)
World Cup Group E - Switzerland v Ecuador (15 June, 5pm)
World Cup Group E - France v Honduras (15 June, 8pm)
World Cup Group E - Argentina v Bosnia & Herzegovina (15 June, 11pm)
World Cup Group G - Germany v Portugal (16 June, 5pm)
World Cup Group F - Iran v Nigeria (16 June, 8pm)
World Cup Group G - Ghana v USA (16 June, 11pm)
Investec Test Series - England v Sri Lanka 2nd Test (20-24 June)
World Cup Group D - Italy v Costa Rica (20 June, 5pm)
World Cup Group E - Switzerland v France (20 June, 8pm)
World Cup Group E - Honduras v Ecuador (20 June, 11pm)
World Cup Group F - Argentina v Iran (21 June, 5pm)
World Cup Group G - Germany v Ghana (21 June, 8pm)
World Cup Group F - Nigeria v Bosnia & Herzegovina (21 June, 11pm)
World Cup Group H - Belgium v Russia (22 June, 5pm)
World Cup Group H - South Korea v Algeria (22 June, 8pm)
World Cup Group G - USA v Portugal (22 June, 11pm)
World Cup Group B - Australia v Spain (23 June, 5pm)
World Cup Group B - Holland v Chile (23 June, 5pm)
World Cup Group A - Cameroon v Brazil (23 June, 8pm)
World Cup Group A - Croatia v Mexico (23 June, 8pm
World Cup Group D - Costa Rica v England (24 June, 5pm)
World Cup Group D - Italy v Uruguay (24 June, 5pm)
World Cup Group C - Greece v Ivory Coast (24 June, 9pm)
World Cup Group C - Japan v Colombia (24 June, 9pm)
Investec Test Series - England v India 1st Test (9-13 July)
World Cup Semi-Final - Semi-Finalist 3 v Semi-Finalist 4 (9 July, 9pm)
World Cup Third-Place Play-Off (12 July, 9pm)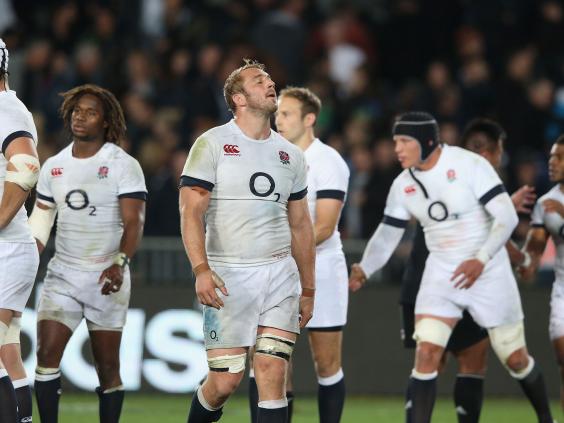 Rugby Union
International Tests (14-28 June)
14 June
New Zealand v England
Australia v France
South Africa v Wales
Canada v Scotland
Argentina v Ireland
World Cup Group C - Colombia v Greece (14 June, 5pm)
World Cup Group D - Costa Rica v Uruguay (14 June, 8pm)
World Cup Group D - England v Italy (14 June, 11pm)
21 June
New Zealand v England
Argentina v Scotland
World Cup Group F - Argentina v Iran (21 June, 5pm)
World Cup Group G - Germany v Ghana (21 June, 8pm)
World Cup Group F - Nigeria v Bosnia & Herzegovina (21 June, 11pm)
28 June
South Africa v Scotland
World Cup Round of 16 - Group A Winner v Group B Runner-Up (28 June, 5pm)
World Cup Round of 16 - Group C Winner v Group D Runner-Up (28 June, 9pm)
Football
Women's World Cup Qualifiers - Belarus v England, Ukraine v England (14 & 19 June)
World Cup Group C - Colombia v Greece (14 June, 5pm)
World Cup Group D - Costa Rica v Uruguay (14 June, 8pm)
World Cup Group D - England v Italy (14 June, 11pm)
World Cup Group C - Colombia v Ivory Coast (19 June, 5pm)
World Cup Group D - Uruguay v England (19 June, 8pm)
World Cup Group C - Japan v Greece (19 June, 11pm)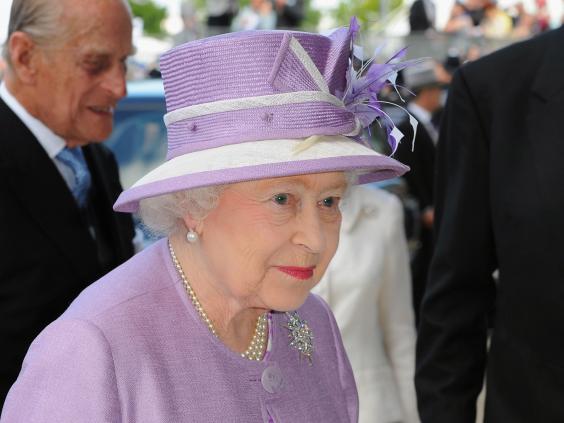 Horse Racing
Royal Ascot (17-21 June)
World Cup Group H - Belgium v Algeria (17 June, 5pm)
World Cup Group A - Brazil v Mexico (17 June, 8pm)
World Cup Group H - Russia v South Korea (17 June, 11pm)
World Cup Group B - Australia v Holland (18 June, 5pm)
World Cup Group B - Spain v Chile (18 June, 8pm)
World Cup Group A - Cameroon v Croatia (18 June, 11pm)
World Cup Group C - Colombia v Ivory Coast (19 June, 5pm)
World Cup Group D - Uruguay v England (19 June, 8pm)
World Cup Group C - Japan v Greece (19 June, 11pm)
World Cup Group D - Italy v Costa Rica (20 June, 5pm)
World Cup Group E - Switzerland v France (20 June, 8pm)
World Cup Group E - Honduras v Ecuador (20 June, 11pm)
World Cup Group F - Argentina v Iran (21 June, 5pm)
World Cup Group G - Germany v Ghana (21 June, 8pm)
World Cup Group F - Nigeria v Bosnia & Herzegovina (21 June, 11pm)
Formula 1
Austrian Grand Prix (20-22 June)
World Cup Group D - Italy v Costa Rica (20 June, 5pm)
World Cup Group E - Switzerland v France (20 June, 8pm)
World Cup Group E - Honduras v Ecuador (20 June, 11pm)
World Cup Group F - Argentina v Iran (21 June, 5pm)
World Cup Group G - Germany v Ghana (21 June, 8pm)
World Cup Group F - Nigeria v Bosnia & Herzegovina (21 June, 11pm)
World Cup Group H - Belgium v Russia (22 June, 5pm)
World Cup Group H - South Korea v Algeria (22 June, 8pm)
World Cup Group G - USA v Portugal (22 June, 11pm)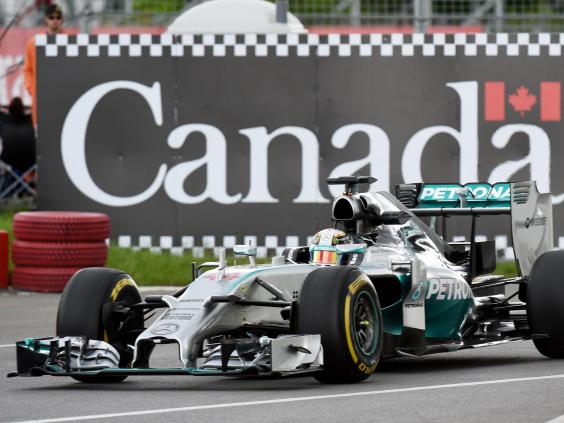 British Grand Prix (4-6 July)
World Cup Quarter-Final - Quarter-Finalist 5 v Quarter-Finalist 6 (4 July, 5pm)
World Cup Quarter-Final - Quarter-Finalist 1 v Quarter-Finalist 2 (4 July, 9pm)
World Cup Quarter-Final - Quarter-Finalist 7 v Quarter-Finalist 8 (5 July, 5pm)
World Cup Quarter-Final - Quarter-Finalist 3 v Quarter-Finalist 4 (5 July, 9pm)
Cycling
Tour de France (5-27 July)
World Cup Quarter-Final - Quarter-Finalist 7 v Quarter-Finalist 8 (5 July, 5pm)
World Cup Quarter-Final - Quarter-Finalist 3 v Quarter-Finalist 4 (5 July, 9pm)
World Cup Semi-Final - Semi-Finalist 1 v Semi-Finalist 2 (8 July, 9pm)
World Cup Semi-Final - Semi-Finalist 3 v Semi-Finalist 4 (9 July, 9pm)
World Cup Third-Place Play-Off (12 July, 9pm)
World Cup Final (13 July, 8pm)
Reuse content