One lasting memory of any South American World Cup is the passionate and over-the-top commentary whenever a goal is scored.
Cries of "GOOOOAL!!!!" and "Golazo" are often used to describe an amazing goal – Robin van Persie, Tim Cahill and James Rodriguez have all provided such moments during the tournament already – but which nation gets the most excited by the sight of the ball nestling in the back of the net?
Well, QZ decided to analyse the Facebook data to see which country celebrates goals the "loudest". Taking into account the words 'goal' in English, 'gol' in Spanish and Brazilian Portuguese, 'golo' in European Portuguese and 'tor' in German, they checked to see which nation used the highest number of extra letters when celebrating a goal.
After collating their results, it emerged that Mexico took the spoils as they used an average of 6.6 extra characters per goal, closely followed by surprise package Algeria and Uruguay.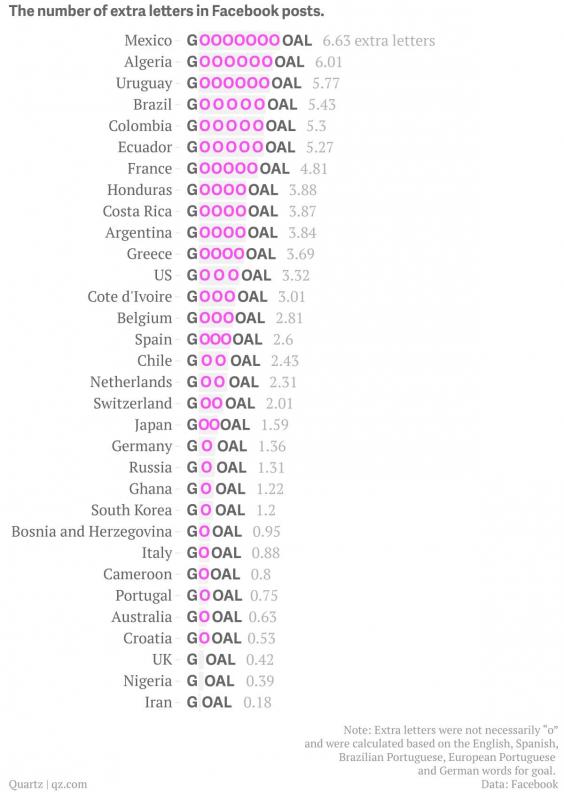 However, if nations outside the 32 World Cup sides are taken into account, Venezuela would triumph after it emerged they used on average 12.9 extra characters to describe a goal, despite not having a team to support.
Reuse content