Jose Mourinho claims that Spain were knocked out of the World Cup because their tiki-taka playing style became easy to play against.
The 2010 world champions were sent crashing out of the tournament after a shock 2-0 defeat to Chile on Wednesday, and were thrashed 5-1 by the Netherlands in their Group B opener.
And Mourinho believes that Vicente Del Bosque's style of play has become predictable and therefore easy to contain.
"People learn how to play against the best teams and when the best teams play always believing that their philosophy is the one, the other people learn," said Mourinho, who is working as a pundit for Yahoo Sports.
"Spain was so amazing in the past four, six years – they were so amazing in the way that they were playing football – that people learn, people look, people study.
"I think it is fair to say that there is a big responsibility in Holland and Chile (for Spain's downfall). They did what I think in modern football you have to do – you have to be strategic."
Like the majority of viewers of the game, Mourinho was unimpressed with Spain's performance but was quick to praise his counterpart Jorge Sampaoli for preventing Spain from scoring.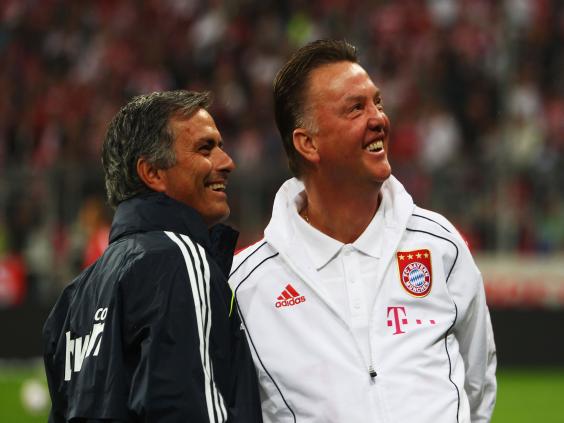 "Louis van Gaal was brilliant in the way he analysed and he prepared the game against Spain but today, Jorge Sampaoli even more.
"We have to be fair, and instead of saying Spain didn't play well – which I agree with – we have to be fair and say Chile did an amazing work and congratulations to the coach Sampaoli."
Chile and the Netherlands will face each other on 23 June in Sao Paulo, with the winner of the crunch clash finishing top of Group B.
Reuse content