England supporters' pessimism has been hard earned and borne out of 50 years of misery and pain in major tournaments.
But a new poll shows that Three Lions fans are so far down on their luck that only Costa Rican fans think they have less chance of winning the World Cup.
In a study of 19 countries by The Upshot, just four per cent of English people believed they would win the World Cup – even South Korea have eight per cent believing in their team.
To put that into perspective, Roy Hodgson's men are currently ranked 10th in the official FIFA World Rankings and South Korea are 55th.
However, researchers from Cambridge University Press say that the England squad's confidence is soaring, despite draws against Ecuador and Honduras in Miami.
World Cup 2014: The 10 most likely teams to win it
World Cup 2014: The 10 most likely teams to win it
1/10 1. Brazil

Getty Images

2/10 2. Argentina

Getty Images

3/10 3. Germany

Getty Images

4/10 4. Spain

Getty Images

5/10 5. Netherlands

Getty Images

6/10 6. Italy

Getty Images

7/10 7. England

Getty Images

8/10 8. Uruguay

Getty Images

9/10 9. Portugal

Getty Images

10/10 10. France

Getty Images
At the other end of the scale, Brazil have the most confident fans heading into the tournament, with 64 per cent believing Luiz Felipe Scolari can deliver a sixth Jules Rimet trophy.
According to the same study, 26 per cent of England fans have Brazil as the favourites, with Spain second with just nine per cent and our least favourite teams are Russia and Germany.
England pip Brazil to be Argentina's least favourite team, while fans in Australia and Japan think Wayne Rooney and Co are the second best team to watch, after Brazil.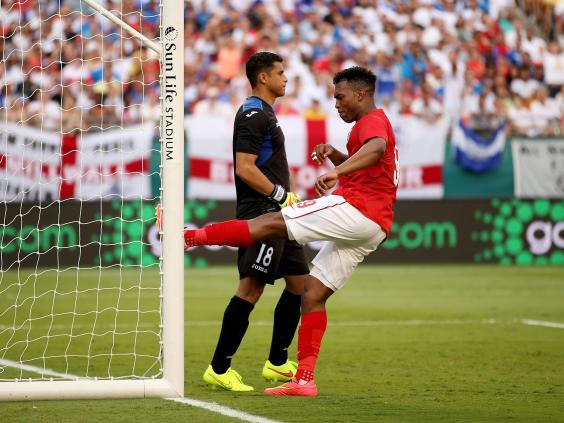 Somewhat surprisingly, almost 50 per cent of the English fans polled were 'not interested' in football, with just 19 per cent very interested. Colombia can claim to be the world's most football-mad nation, with 50 per cent 'very interested' and just six per cent 'not interested'.
World Cup fever is yet to grip England, but a good performance and three points in Manaus against Italy might act as a catalyst.
But then again, most England fans probably think they'll lose.
However, that negativity is not reaching the players in Hodgson's squad - their confidence is actually on the rise as the tournament approaches.
Cambridge University Press have created the 'Cambridge Confidence Index' by analysing and assessing millions of words relating to football from a range of media sources.
They found that confidence in the England team had risen from 53 before the match with Peru to 77 in the wake of the Honduras draw.
Words such as 'progress', 'joy' and 'strong' have been increasingly used by players, staff and fans, while Luke Shaw and Adan Lallana have been described in glowing terms.
Ahead of the Italy game Mario Balotelli is the most mentioned opponent, with words like 'tough' and 'dangerous' most frequently used.
Dr Claire Dembry said: "It's interesting to see that the nation is in confident spirits ahead of the Italy game, despite some fairly lacklustre performances against Ecuador and Honduras."
"Football fever has certainly arrived, and this is reflected in the confident language being used in the media to describe the England team, as well as the tournament as a whole."
Reuse content