Liverpool defender Mamadou Sakho insists France have put their 2010 World Cup shambles behind them and head to Brazil looking to prove a point to their critics.
The tournament in South Africa was a disaster for the French as the players refused to train after coach Raymond Domenech's row with Nicolas Anelka saw the striker expelled from the squad.
France came home in disgrace after failing to make it past the group stage four years after reaching the final and Domenech subsequently called them a "bunch of imbeciles" and claimed there was infighting within the squad.
Issues within the France set-up were raised again this week when Manchester City's Samir Nasri - who was not selected for South Africa - was left out of France's World Cup squad with coach Didier Deschamps suggesting he can be disruptive.
World Cup 2014: What shirt each team will be wearing
World Cup 2014: What shirt each team will be wearing
1/32 Brazil

2/32 Croatia

3/32 Mexico

4/32 Cameroon

5/32 Spain

6/32 Netherlands

7/32 Chile

8/32 Australia

9/32 Colombia

10/32 Greece

11/32 Ivory Coast

12/32 Japan

13/32 Uruguay

14/32 Costa Rica

15/32 England

16/32 Italy

17/32 Switzerland

18/32 Ecuador

19/32 France

20/32 Honduras

21/32 Argentina

22/32 Bosnia Hercegovina

23/32 Iran

24/32 Nigeria

25/32 Germany

26/32 Portugal

27/32 Ghana

28/32 USA

29/32 Belgium

30/32 Algeria

31/32 Russia

32/32 South Korea
Sakho, who was not involved in 2010 but has become an integral part of the national side and scored twice to give them victory in their World Cup play-off against Ukraine, wants only to look ahead.
"I can't talk about South Africa and I prefer not to talk about it as I wasn't there," he told Press Association Sport.
"I was on holiday at the time and have no idea what happened.
"In terms of looking forward, what I can say of France's chances at the World Cup is that we have a squad of quality players.
"Look at the type of clubs these players play for, they are top clubs in Europe: Bayern Munich, Real Madrid, Liverpool, Manchester United, Juventus, Arsenal."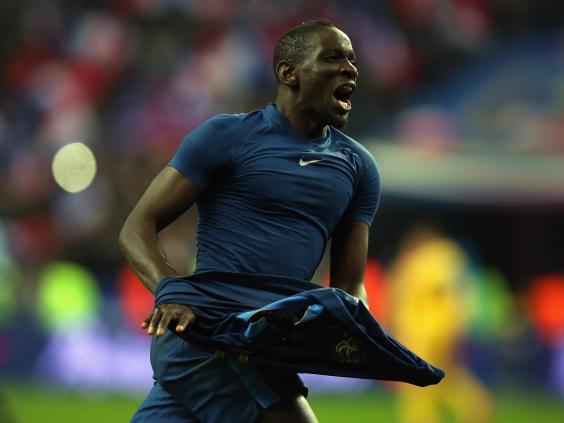 France struggled through qualifying and only just squeezed through that play-off with Ukraine but Sakho said that did not mean they should be under-estimated.
"What I like about football and what really pleases me is the unexpected, when things happen that you don't think can happen.
"I would like to think we have players who can achieve things at a World Cup.
"No-one thought we were going to turn around the result against Ukraine in the play-offs (trailing 2-0 from the first leg) but we managed to do that, which delighted the people of France and was a real surprise.
"It is a case of going there (to Brazil) with a quality squad and seeing how far we get.
"People are not expecting us to do well so maybe it is a case of reversing that."
Sakho has had a mixed start to his career in England having joined Liverpool from Paris St Germain last summer in a £17million deal.
However, manager Brendan Rodgers sees a long future at the heart of the Reds' defence for the 24-year-old, who has been compared to France greats Lilian Thuram and Marcel Desailly.
The centre-back, however, wants to carve out his own reputation.
"From an early age I drew inspiration from Thuram, Desailly, defenders like myself.
"More recently it was (Didier) Drogba. Although he is a striker I have been really impressed with his career path in terms of where he came from and how hard he fought to get where he is.
"I was lucky enough to become a professional footballer at a very young age so throughout my career I have always tried to speak with players I know who are more experienced to draw positives and learn from them.
"But what I would like people to remember me for is being Mamadou Sakho.
"Although I have drawn inspiration from these players I am not trying to copy and I have my own style of play.
"Off the field I am a laid-back guy, who is cool and calm, but I have this war-like fighting spirit on the field and if you seek out that character you will find it.
"That fighting spirit is not that far away but if you don't seek it out I'm laid back."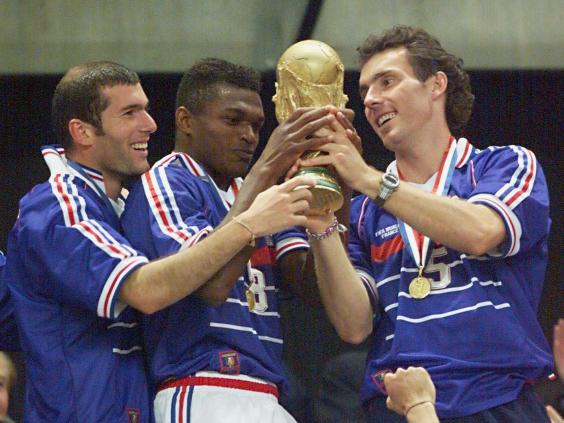 Sakho could find himself a key player for Liverpool next season as doubts remain over the future of fellow centre-back Daniel Agger, who could be moved on as Rodgers strengthens his squad for the Champions League.
He has already targeted Southampton and England midfielder Adam Lallana as a priority and he is interested in Sevilla's Europa League-winning left-back Alberto Moreno.
"Our criteria that we look for is players with strong technique and football intelligence," said the Reds boss after their 4-0 friendly victory over Shamrock Rovers in Dublin on Wednesday.
"They need to mentally have the attitude and the capacity to learn.
"You'll get some players who are specialists and who need to play in particular positions, but if we can get players in who are multi-functional, and can play in different roles and are multi-dimensional in their work, it sets us up and gives me more options as a coach."
PA