The 79-year-old Brazilian who designed the national team's golden yellow shirt is exhilarated by Saturday's last-16 clash. Aldyr Garcia Schlee was only 19 when in 1953 he won a national competition to design the strip, which thanks to Pele et al became the most iconic uniform in world football.
Yet the match today that Aldyr is anticipating most keenly is not Brazil v Chile but Uruguay v Colombia at the Maracana. Even though he was responsible for the greatest symbol of Brazilian identity – the yellow shirt is a better-loved and more prominent patriotic statement than the national flag – he supports Uruguay.
If Aldyr's love of Uruguay sounds deliberately perverse, it is understandable. He was born and grew up on the Brazil-Uruguay border and his life has been marked by divided loyalties between the continent-sized country of his birth and its tiny, plucky neighbour.
He considers winning the shirt competition 60 years ago as a minor distraction in his life, and one that he has come to feel as much embarrassment for as pride. What he really wants to be remembered for is his literary oeuvre: the Brazilian has written more than 20 books, most of them novels and short stories about Uruguay.
World Cup 2014: Group stage best XI
World Cup 2014: Group stage best XI
1/11 Guillermo Ochoa - Goalkeeper (Mexico)

The Mexican goalkeeper produced a man of the match display to keep Brazil at bay and has been at the heart of a resolute defence that has helped put the side in the knockout stages.

GETTY IMAGES

2/11 Serge Aurier - Right-back (Ivory Coast)

Reportedly on the radar of several Premier League clubs and you can see why. Provider of some crucial assists already, he has looked a serious talent.

Getty Images

3/11 Rafael Marquez - Centre-back (Mexico)

The veteran centre-back has turned back the years to marshal a disciplined Mexican defence and lead his side into the knockout rounds.

GETTY IMAGES

4/11 Mario Yepes - Centre-back (Colombia)

Another old-timer who many thought had his best years behind him. Yepes has looked solid for Colombia and even managed a marauding run through midfield at one point.

5/11 Daley Blind - Left-back (Netherlands)

The Netherlands man provided the superb assist for Robin van Persie's magnificent header, and Blind has offered a different option with his charges forward down the left-flank. Has the most assists in the tournament so far alongside Juan Guillermo Cuadrado.

Getty Images

6/11 Philipp Lahm - Defensive midfielder (Germany)

The Germany captain had a quiet start to the tournament as he let the attacking-minded players take the plaudits against Portugal. But he has controlled the strings since, completing more passes than any other player, and his versatility means Muller, Mesut Ozil and the likes can push on to leave Lahm marshaling the back-four.

Getty Images

7/11 Arjen Robben - Right-wing (Netherlands)

Robben's pace to blow away Sergio Ramos summed up his performance in the 5-1 dismantling of Spain, as he starred throughout the Netherlands' group campaign. Three goals from his eight shots represents a very solid return.

Getty Images

8/11 James Rodriguez - Right-wing (Colombia)

One of the stars of the World Cup so far, Rodriguez became the Colombian to score in all three of their group games, helping the South Americans to progress to the second round as winners of Group C.

Getty Images

9/11 Lionel Messi - Central midfield (Argentina)

How can you leave Messi out of any best XI? Answer - you can't. Proving the doubters wrong, Messi put in three match-winning performances to help Argentina improve as the tournament goes on and book their spot in the last 16. He takes a roaming midfield role in our XI, but with the way he is playing at the moment, we'll let him play where he wants!

Getty

10/11 Neymar - Left-wing (Brazil)

Brazil's poster boy for the World Cup has dominated the headlines since the tournament began. Two goals against Croatia in controversial circumstances, and another brace against Cameroon sees Neymar level with Messi and Muller on four goals so far. Can the golden boy go on to claim the golden boot as well as the golden trophy?

Getty Images

11/11 Thomas Muller - Centre forward (Germany)

With no recognised striker in their starting line-up, Muller has flourished spearheading a German attack that interchanges position at will. If Germany are to be knocked out, Muller will have to be marked out of the game, as he has already shown this prowess in front of goal if he is given the chance.

Getty Images
Aldyr lives in Pelotas, a town a thousand miles from Rio de Janeiro but less than a hundred miles from the Uruguayan border. I spoke to him by phone earlier this week, the day after La Celeste knocked Italy out to progress to the first knock-out round. "It was a miracle," he said. "I was so anxious. My stomach was churning all through the game."
I asked if he felt let down by Luis Suarez. "I don't think you can win like that. But every Uruguayan player will do everything they can to win. Uruguayan 'garra charrua' [fighting spirt] is always a risk. The players sometimes don't know its limits. They have to be psychologically prepared."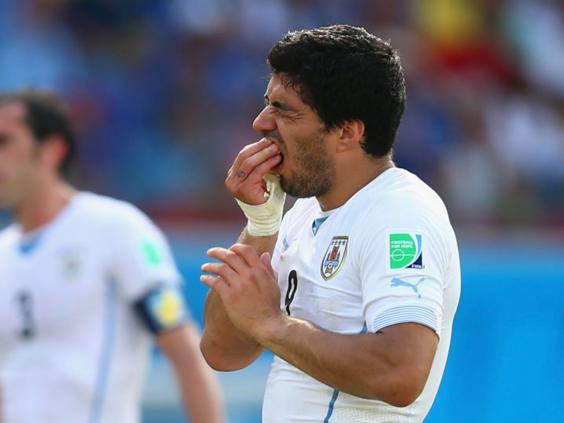 Aldyr remembers the 1950 World Cup, the only other time Brazil hosted the tournament. On the day of the final game – in which Uruguay beat Brazil 2-1 to take the title – he was at the cinema in Uruguay. Halfway through the film, the projection was stopped and a voice announced that Uruguay were world champions.
Brazil played in white in 1950. After the humiliating defeat to Uruguay, the national sports federation decided that a more patriotic shirt was needed for the 1954 World Cup. In late 1953, it launched an open competition for a new strip stipulating that all four colours of the national flag be used: green, yellow, blue and white.
Aldyr, who was working as a designer for the local newspaper, beat the 300 other entrants with his proposal: yellow shirt with green collar and cuffs, and blue shorts with a white vertical stripe. The supreme irony of Aldyr's win is not just that he supports another country, but that he supports the country that caused the need for a new strip in the first place.
Aldyr later became a journalist, a university professor and is now a novelist, the winner of many literary prizes, although because of the regionalism of Brazil he is barely known outside the southern state of Rio Grande do Sul. Across the border, however, he has a different reputation. "I am well-known in Uruguay. I am considered a Uruguayan writer."
At home he has a Uruguayan flag but for many years he never owned a yellow Brazil shirt. Now he has a few since in the run-up to the World Cup journalists have started to write about his story. He has been flown around Brazil to give talks. I asked if he has enjoyed this attention, and now feels more pride at having created such a famous design.
"I'm tired of talking about it. And it all comes a bit late. They are taking notice of me for something I did 60 years ago. After this World Cup I'm never going to talk about it again."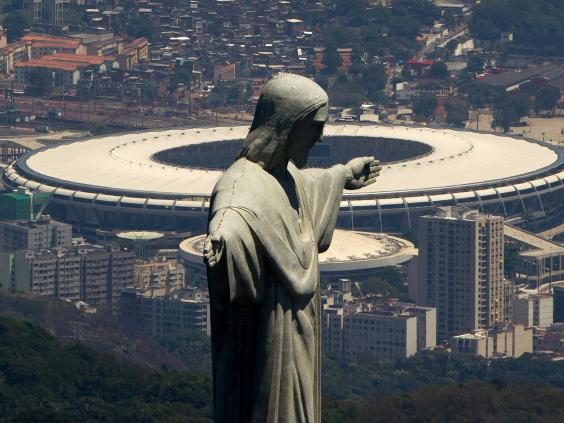 Aldyr has never lost his love of football, and has watched every game so far at this World Cup. He also sketches a cartoon strip of the tournament, a habit he started as a boy and does every World Cup.
While his preference is for Uruguay, he will also be hoping that Brazil beat Chile today. "I want Brazil to win because of the political consequences if they lose," he said. "A loss will radicalise the debate. Politicians will take advantage of the situation. But who wins or loses a football match is nothing to do with politics."
And he's more worried about the home team. "I don't think Brazil has the quality to go further. But the Brazilian press don't want to talk about this. There is a lack of objectivity in the coverage of the national team."
Aldyr's dream quarter-final is Brazil-Uruguay, the fixture that has defined his life.