Portugal, still hurting from their 4-0 defeat by Germany, are fervently hoping that Cristiano Ronaldo is fit when they take on the United States in their second Group G game tomorrow.
The thrashing by the Germans was the biggest loss the Portuguese have suffered at a World Cup and their misery deepened as central defender Pepe was sent off while Ronaldo struggled for form as he battled a knee injury.
The Fifa World Player of the Year will need to be back to his best for the encounter with the Americans, who surprisingly beat Ghana 2-1 in their opening game.
Rumours about Ronaldo's condition have been swirling across the internet and officials were forced to deny reports that his personal doctor had advised him to quit the tournament.
A few days' rest seem to have helped and his team-mate Miguel Veloso said yesterday that the player appeared to be in good shape.
"I'm not a doctor but from what I see, Ronaldo is fine," Veloso said after a training session in Campinas. "He is training, he is jumping and he is shooting. There is not much else to say."
Ronaldo, who was suffering from tendinosis in his left knee several weeks before the tournament, was photographed walking out of Wednesday's training session early with an ice pack on his left knee.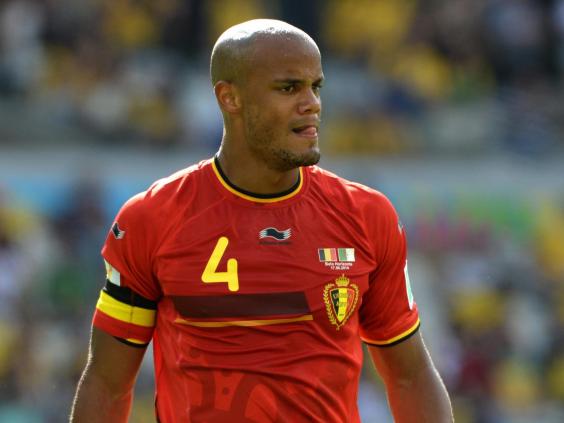 Also of concern to coach Paolo Bento is the need to find the right replacements for the suspended Pepe and injured left-back Fabio Coentrao whose involvement in the tournament is over.
Goalkeeper Rui Patricio and striker Hugo Almeida were also nursing knocks but have been ruled fit to play, although the latter could be dropped for Helder Postiga after a lacklustre performance against Germany.
The United States will hope to reproduce the inspired display from the 2002 World Cup when they beat Portugal 3-2 in the group stage, a win which helped them advance to the last 16 at the expense of their rivals.
Coach Jürgen Klinsmann, who was in charge of his native Germany when they beat Portugal 3-1 in the 2006 tournament's third-place match, said he expected Ronaldo to fire on all cylinders in the hot and humid city of Manaus.
Klinsmann also hopes that his walking wounded recover, in particular Clint Dempsey who broke his nose after taking a boot to the face against Ghana shortly after scoring inside a minute.
"Now [Portugal] are going to come into Manaus pretty angry and I don't know how Ronaldo is going to perform when he is angry. We need to show Portugal how good we are," Klinsmann said.
The coach might ponder whether to start John Brooks, who scored the winner against the Ghanaians on his World Cup debut after coming on as a substitute for Matt Besler, while striker Aron Johansson is set to replace the injured Jozy Altidore.
"You have got to deal with injuries," the 49-year old former international striker said. "It will happen more often in this World Cup. Players need to be ready."
In Group H, Belgium are sweating on the fitness of captain and defender Vincent Kompany ahead of their second game against Russia tomorrow.
After wearing down Algeria's defence before coming from behind to win, Belgium could well face a similar battle of attrition in Rio de Janeiro's Maracana stadium.
The Belgium coach, Marc Wilmots, has always relied on Kompany to keep the way to goal as impregnable as possible and to lose the Manchester City defender, who is nursing a groin strain, would be a serious blow.
"We are waiting," said Wilmots. At least he has a healthy cushion since Belgium lead the group with three points, ahead of Russia and South Korea with one. Algeria have zero points.
Victory tomorrow would see Belgium through and might also allow Wilmots to give Kompany a rest ahead of the knockout stage.
For Russia, coach Fabio Capello has to decide whether to stick with goalkeeper Igor Akinfeev, whose blunder by letting a soft shot slip through his hands allowed South Korea to draw 1-1 in their opening game.
If Russia come out looking for victory, they might offer the time and space for playmaker Eden Hazard to make a real impact on the World Cup with the creative moves that have made him such a key player for Chelsea in the Premier League.
Capello is too cunning a coach though to fall for any easy trap. Yet if Russia fall back, don't count on Belgium to push forward with all their  might either.
"If we will play against a wall, we have to learn to be patient," Wilmots said. It is exactly what Belgium did against Algeria, tiring the Africans with possession play before making the breakthrough with fresh substitutes in the second half.