Goalkeepers
It is a personal view that West Bromwich Albion's Ben Foster has been extended a privilege not given to others in choosing to take a break from international football and then coming back. Ideally, on that basis, he would not be in my squad for the World Cup in Brazil in the summer but he is the best back-up to Manchester City's No 1 Joe Hart. The third-choice goalkeeper is the least likely man in the 23 to feature and the place should be given to a young prospect so that he can gain experience. But Jack Butland will play at the Toulon tournament instead, so John Ruddy it is.
Defenders
This is a straightforward selection, apart from the call on who should be Leighton Baines' understudy at left-back. My choice is Luke Shaw. He looked more than capable on Wednesday night against Denmark and he could well be first choice for England within the next two years. Why wait? The mood around England can be very conservative, demanding a player serve his time in order to be considered ready. But Shaw is ready now and he plays every week for Southampton.
It would be a different story if Ashley Cole was playing regularly for Chelsea. As it stands there is a very good chance that he may play fewer than 15 games in this calendar year before the end of the season. Jose Mourinho has seen something slip in his performance and he is the manager who watches him train everyday. As with all great football careers, one never knows when it will go into decline. Sadly for Cole, his time has come just before a World Cup finals.
One does not wish to kick a man when he is down, certainly not one of England's great servants, but Kieran Gibbs has a strong claim to be ahead of him, too. As things stand, Cole would be my choice on the stand-by list.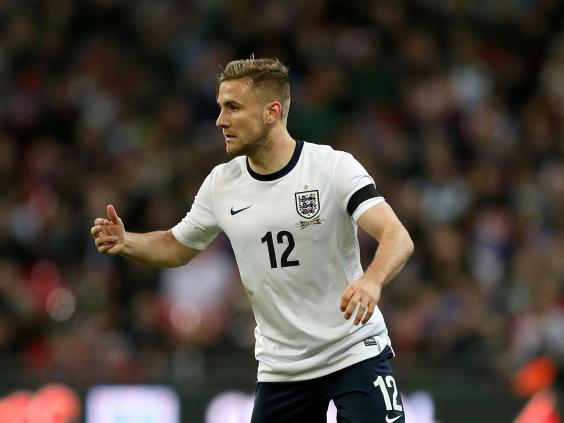 Midfielders
There can be no waiting on Jack Wilshere. It is a great pity to see such a talented player laid low by injury again. However, his form was a worry even before the news that he has a hairline fracture in his left foot. Realistically, Wilshere will have a maximum of five games at Arsenal – assuming they are eliminated from the Champions League by Bayern Munich – between 17 April (his projected return date) and the squad announcement on 13 May.
It is very little time for him to get back up to speed and that is relying upon him returning on schedule. England manager Roy Hodgson has said that he will not make the mistake of taking injured players to a World Cup as his predecessors have done. Naturally, if it was Wayne Rooney he would probably make allowances, but Wilshere's form has not merited taking chances.
The Independent's chief football writer Sam Wallace picks his England World Cup squad
The Independent's chief football writer Sam Wallace picks his England World Cup squad
1/23 GOALKEEPERS

Ben Foster

2/23 GOALKEEPERS

John Ruddy

3/23 DEFENDERS

Kyle Walker

Getty Images

4/23 DEFENDERS

Phil Jagielka

EPA

5/23 DEFENDERS

Phil Jones

GETTY IMAGES

6/23 DEFENDERS

Chris Smalling

AP

7/23 DEFENDERS

Leighton Baines

Getty Images

8/23 DEFENDERS

Luke Shaw

PA

9/23 MIDFIELDERS

Adam Lallana

Getty Images

10/23 MIDFIELDERS

Andros Townsend

Getty Images

11/23 MIDFIELDERS

Frank Lampard

Reuters

12/23 MIDFIELDERS

James Milner

Getty Images

13/23 MIDFIELDERS

Ross Barkley

Getty Images

14/23 MIDFIELDERS

Alex Oxlade-Chamberlain

GETTY IMAGES

15/23 FORWARDS

Wayne Rooney

GETTY IMAGES

16/23 FORWARDS

Danny Welbeck

GETTY IMAGES

17/23 STAND-BY

Ashley Cole

AP

18/23 STAND-BY

Michael Dawson

GETTY IMAGES

19/23 STAND-BY

Michael Carrick

GETTY IMAGES

20/23 STAND-BY

Adam Johnson

Reuters

21/23 STAND-BY

Jay Rodriguez

David McHugh

22/23 STAND-BY

Jermain Defoe

GETTY IMAGES

23/23 STAND-BY

Rickie Lambert

Getty Images
My preference would be to take nine midfielders/wingers which would allow for Tottenham's Andros Townsend, Alex Oxlade-Chamberlain of Arsenal and Liverpool's Raheem Sterling to go to Brazil, as well as Southampton's Adam Lallana who can play out wide or in a central position. Taking nine in midfield means sacrificing a striker but as it stands England tend only to play with one centre- forward ahead of Rooney in the 4-2-3-1 formation.
It can make the squad feel somewhat lopsided and breaks the old rule about two players for every position. Yet, as Hodgson himself says, that in itself is a limiting factor. There are often six to seven travelling squad members who never see a minute of action. So why not take the kind of players who can potentially change games, rather than those who sit on the bench waiting for the injury that never comes?
James Milner is always a good option. He is capable of adding strength along one flank against an opponent with a dangerous wide player. He can also play in the central positions. Frank Lampard is no longer first choice but he is the kind of experienced hand who is very useful to have around as an option, not least as cover for Steven Gerrard, upon whom so much rests. Hodgson says his 1994 experiences with Switzerland taught him that he needs good tourists.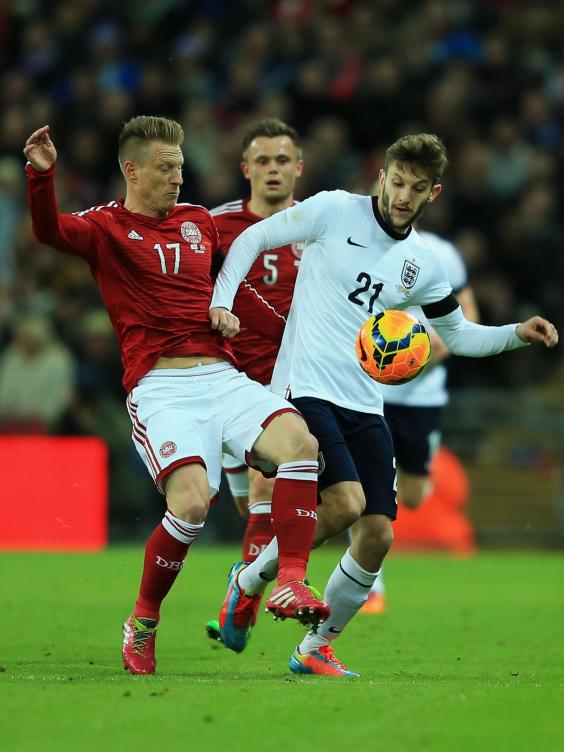 Wilshere's injury gives Everton's Ross Barkley a chance. As with all young breakthrough players, his form has slipped of late but he offers England a different option, someone who can burst from midfield late in games when the play is stretched. Jordan Henderson's form places him ahead of Michael Carrick and, with Wilshere out, the Liverpool man could start games.
Strikers
This provides the most difficult choices given my self-imposed restriction to just three players. Leaving behind Jermain Defoe with 19 international goals and his impact from the substitutes' bench is a tough call, but the all-round game of Manchester United's Danny Welbeck trumps what is offered from the man now off to North America's Major League Soccer. England will surely start with Rooney behind Daniel Sturridge and use Welbeck as cover.
The received wisdom is that the team needs a battering-ram striker, but why? Rickie Lambert of Southampton looks less and less suited to the way in which England want to play and with such pressure on places something has to give. West Ham United's Andy Carroll is a non-starter, notwithstanding his early impact at Euro 2012. His injury record is dreadful and he is likely to be heavily penalised by international tournament referees.
Although this forward line have 49 international goals between them, 38 of those have been scored by Rooney. There will have to be a goal contribution from those attacking players picked in the midfield. Nevertheless, there was an interesting aside from Gerrard in his programme notes on Wednesday night when he was asked to assess the potential impact of Sturridge. "Everyone will be looking for [Luis] Suarez, [Cristiano] Ronaldo, the usual suspects to stand up and be the star of the tournament," he said, "but Daniel is certainly capable of starring at this World Cup."
Stand-by
There will be some disgruntled travellers in this pack, not least Defoe, Cole and Carrick. Southampton's Jay Rodriguez is a good option for the stand-by list given he can play wide or in attack and, as a young player who will have a role in England's future, he will approach the task with enthusiasm.
Hodgson is not a fan of the Tottenham centre-half Michael Dawson and may well opt for Cardiff City's Steven Caulker again. Sunderland's winger Adam Johnson was on stand-by for Euro 2012 and once again – despite some sound recent form – has not quite done enough to force himself into the reckoning.
Sam Wallace's England World Cup squad
Goalkeepers
Joe Hart, Ben Foster, John Ruddy
Defenders
Glen Johnson, Kyle Walker, Gary Cahill, Phil Jagielka, Phil Jones, Chris Smalling, Leighton Baines, Luke Shaw
Midfielders
Adam Lallana, Andros Townsend, Steven Gerrard, Frank Lampard, James Milner, Jordan Henderson, Ross Barkley, Alex Oxlade-Chamberlain, Raheem Sterling
Forwards
Wayne Rooney, Daniel Sturridge, Danny Welbeck
Stand-by
Ashley Cole, Michael Dawson, Michael Carrick, Adam Johnson, Jay Rodriguez, Jermain Defoe, Rickie Lambert
Reuse content