The answer, as it so often is when it comes to the World Cup, is Brazil. And then it is Italy, the sensible fall-back option when venturing into the tournament's history. Between them Brazil and Italy have collected nine World Cups to the rest of the world's 10 and they have also achieved something no other winner has.
In 1962 Brazil were the last side to successfully defend the World Cup, 24 years after Italy had done so. Since Garrincha ran rings around the world in that tournament, England, Germany, twice, Argentina, twice, Italy, twice, France, once, and Brazil themselves three times have failed to hang on to sport's highest honour.
"We are very optimistic," said coach Vicente Del Bosque after Spain completed their warm-up programme with a 2-0 victory over El Salvador on Saturday, a match that served mainly to bolster Spanish optimism over striker Diego Costa's improving fitness.
Spain have justification in looking on the bright side. They are the world and European champions, with nine of the side that started in the final against the Netherlands four years ago – and 16 of the 23-strong 2010 squad – readying themselves for Friday's opening match against the same opponents. They meet on Friday the 13th and while superstition will play no part – Ghanaian witchdoctors have attention focused on Group G – history could have a say.
Four years ago, a new footnote of failure was added to the tournament's record books when both Italy and France, the finalists in 2006, returned home at the group stage. That was a first, as was France's abject failure in 2002 when their title defence concluded without them scoring a single goal. The 2002 winners, Brazil, at least got to the quarter-finals four years later but without suggesting they were set to go all the way again.
The nine returnees for Spain – Carles Puyol and Joan Capdevila are absent – is one better than the eight Brazil selected for their finals in 1958 and 1962. It would have been nine if Pele were not injured. Experience counts in World Cups but it is not a significantly higher number than previous winners have mounted a defence with.
Italy brought seven of the 2006 finalists to South Africa, as did France to South Korea in 2002, while Germany also took nine of their Italia '90 victors to the United States four years later, only for a hugely experienced side to be sent flying by Yordan Letchkov's header for Bulgaria in the quarter-finals.
Del Bosque has spoken in the build-up of the need to go about "refreshing the team smoothly", a skill in which Sir Alex Ferguson excelled but one more difficult to oversee at international level. The avuncular – at least in appearances – coach has 16 players with 30 caps or more – five are centurions, while Andres Iniesta and David Villa could reach 100 each dependent on Spanish progress to the tournament's business end.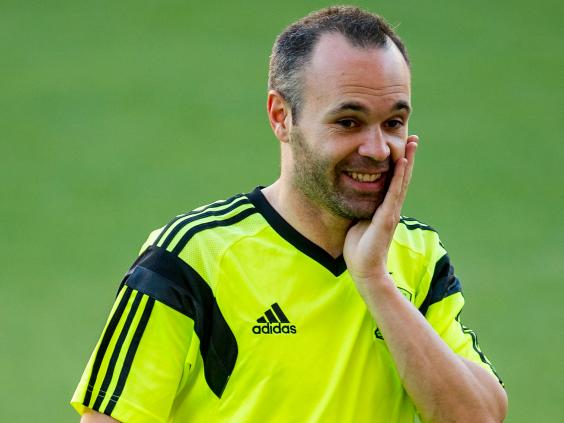 Uncle Vicente can turn nasty if need be; last year he publicly rebuked his squad, questioning their hunger after a couple of stuttering performances in Africa. Only Koke, the youngest man in the party, had the right attitude said Del Bosque. They answered him with a comfortable qualification.
"We need to stick to the philosophy of playing style that has brought us so much success," said defender Sergio Ramos. "We don't need to change it."
With Del Bosque and the significant rump of a real golden generation remaining, it offers Spain a tremendous sense of continuity. The 63-year-old has overseen the conquest of Europe and the world. Italy had that four years ago with Marcello Lippi still in charge but he had not completed his refresher course; eight of the squad had less than 10 caps and his defence had aged too far around the creaking Fabio Cannavaro.
The Azzurri experience in South Africa four years ago, and even more so that of France in 2002, stands as a lesson to Del Bosque's men. Blue was the colour, the language and the aftermath. Italy finished bottom in a group consisting of Paraguay, New Zealand and Slovakia. They drew with New Zealand and conceded three goals in a World Cup finals for the first time ever to Slovakia. Lippi described how his side played with "terror in their heads, hearts and legs".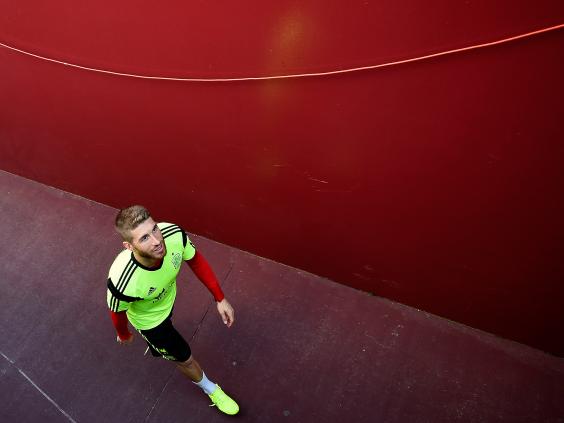 France were worse, and they arrived in South Korea as favourites. Coach Aimé Jacquet had gone but his replacement Roger Lemerre was promoted from No 2 so there was continuity. They won Euro 2000 and in Thierry Henry (in place of the hapless Stéphane Guivarc'h) and a matured Patrick Vieira, Les Blues had the look of a stronger side than in 1998. Instead they lost 1-0 to Senegal, shared a goalless draw with Uruguay and then were beaten 2-0 by Denmark; one point, no goals, au revoir.
Like Lippi, Lemerre had not properly refreshed his side, and like Lippi that was particularly so in defence where all of his first choices were over 30. At 34 Frank Leboeuf was past his best.
In contrast Spain's back four should be at their peak – they conceded three times in qualifying. The increasingly commanding Ramos is 28, Gerard Pique 27. In midfield it will be a last ole for Xabi Alonso, Xavi and Iniesta, all the wrong side of 30, but age does not yet appear to be wearying them at this level, and this time they might even have a striker to supply.
We shall see. History says it is against them. They are defending the indefensible, but as Zinedine Zidane put it, with what amounts to a verbal shrug, back in 2002: "Football is all about the truth of what happens on the field."