Ronaldo and Romario once caused the same panic in the hearts of opposing defenders. But the second acts of the footballing lives of two of Brazil's greatest strikers could hardly be more different.
As debate rages over Brazil's hosting of next year's World Cup, Ronaldo, who led the country to victory in 2002, is toeing the party line as a member of the event's Local Organising Committee. "We will look back with a lot of pride and say we organised the best World Cup of all time," he says. 
In contrast Romario, the hero of Brazil's 1994 triumph, has reinvented himself as an outspoken congressman for the state of Rio de Janeiro with a particular axe to grind against the forthcoming World Cup. "It will be the biggest robbery in the history of Brazil," he counters.
The controversy over Brazil's preparations intensified recently following the accident at the Arena Corinthians in Sao Paulo that left two construction workers dead and  the news that this stadium, together with new World Cup stadia in Curitiba and Cuiaba, will not be ready by Fifa's end-of-year deadline. Such delays are particularly hard to comprehend given that Brazil has known it was going to host the World Cup since 2007.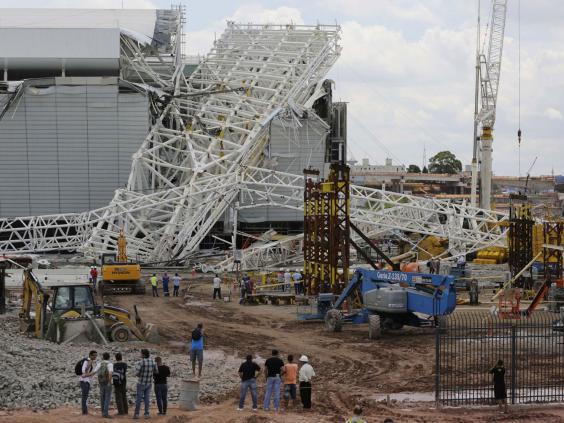 At the same time the £2 billion – and rising – the country has spent on stadiums, the vast majority of which will come from the public purse, has come under fierce criticism, particularly in relation to venues in cities such as Brasilia, Cuiaba and Manaus, where the local teams pull in crowds in the hundreds rather than the thousands.
Meanwhile, many local infrastructure projects – such as the monorail network in Manaus – billed as the most important legacy of the event for the Brazilian people, appear to have been shelved.
While most Brazilians are not opposed to the World Cup itself, there is considerable anger at the money being spent on the competition.
"I'm not against the World Cup, I'm against the excessive costs," said Romario, who had stood grinning alongside the then Brazilian president Lula on a stage in Zurich when Fifa awarded Brazil the 2014 competition six years ago.
Those costs contributed to the seismic events of last June, when hundreds of thousands of Brazilians from all walks of life took to the streets during the Confederations Cup to protest about a wide range of social and political grievances, including low-quality public services and political corruption. The very visible symbols of glittering football palaces being constructed with public money while schools and hospitals went underfunded has stuck in the throats of many Brazilians.
Romario has been particularly outspoken. "Fifa comes here, establishes a state within our state, sovereignty above our sovereignty, and leaves with two or three billion dollars in profit," he said. "And then what happens to the white elephants they built?" 
Another affront is the perceived sleazy past of the CBF, the Brazilian FA. Their former president Ricardo Teixeira, who was questioned in relation to fraud allegations and eventually resigned his post on grounds of ill health, now lives a comfortable life in Miami. When Teixeira finally departed, Romario crowed: "We've removed a cancer from Brazilian football."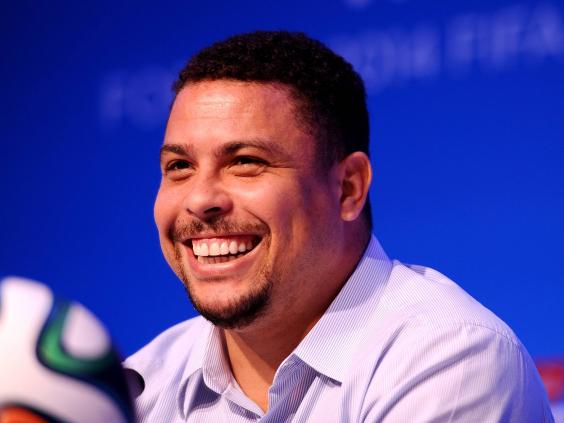 Teixeira's successor, Jose Maria Marin, has also proved to be a controversial figure. Soon after his appointment, footage emerged of the new president putting a winner's medal in his pocket at the Copa Sao Paulo junior competition – Marin said it was a gift and called the accusations a "joke". But Romario is clear in his view: "The CBF is a corrupt institution, with a corrupt president," he said in October.
"Do we deserve to have representing our most beloved, most popular sport, the pride of our country, a man who, albeit indirectly, is suspected of being involved in torture, murder, and the suppression of democracy?" Romario asked Congress.
It was a reference to Marin's past during Brazil's military dictatorship, specifically in 1975, when as a Sao Paulo state assemblyman he apparently supported a call for action to be taken against the opposition broadcaster TV Cultura. Soon after, the station's editor Vladimir Herzog was interrogated by police and found dead in his cell. A year later, Marin fulsomely praised the work of notorious police chief and dictatorship henchman, Sergio Fleury, subsequently accused of operating a death squad during the regime.
And as the World Cup bandwagon gathers speed, the domestic game in Brazil is in a chaotic state. A group of leading players have formed a union called Common Sense FC to protest against an overcrowded fixture list and alleged non-payment of wages, and are threatening strike action if their demands are not met.
The Brazilian authorities are also as far away as ever from solving the problem of football violence. There have been a number of high-profile clashes between torcidas organizadas (officially fan clubs, more often than not hooligan gangs) this year and football-related murders remain alarmingly common.
The differing views of Romario and Ronaldo have led to some stinging verbal jousting between the two, and even Pele has not been immune to criticism.
The greatest Brazilian footballing legend of them all committed a huge gaffe during the street protests by suggesting that Brazilians should forget about demonstrating and get behind the team in the Confederations Cup, rather confirming Romario's comment from a few years ago that "Pele is a poet… when he has his mouth shut."
Ronaldo was not far behind in the foot-in-mouth stakes, saying that "you host the World Cup with stadiums, not hospitals", although he later said his quote was taken out of context.
Romario has shown his countryman little charity. "There are some people who don't know what patriotism means," he spat recently after Ronaldo criticised his allegiance to the flag, before going on to reveal more than a little of his old self-aggrandising nature: "I love women, but I respect those who have different tastes." Which has been interpreted by some as a reference to Ronaldo's unfortunate encounter with transvestite prostitutes in 2008.
It was a cheap comment for one who purports to represent transparency and honesty in the murky world of Brazilian and World Cup politics. But there is no doubt that Romario, rather than Ronaldo or Pele, is more in tune with the feelings of ordinary Brazilians. "One of the big positives is that people have taken to the streets," he said recently. "I want them to keep protesting until the [presidential] elections [in October] next year, and I believe they will."
It is impossible to know if last June's demonstrations will be recreated at the World Cup. But few would bet against the old penalty box predator's aim being as true as ever.