Algerian fans turned their capital into a frenzy of fireworks, chants and dancing on Thursday to celebrate their team's passage into the World Cup's final 16 for the first time.
Draped in Algeria's green-and-white flags, fans packed downtown Algiers watching their team draw 1-1 with Russia on a large screen near the historic Grande Poste among the city's white-washed colonial buildings. The point secured second place behind Belgium in Group H and Algiers erupted into an explosion of fireworks, car horns, singing and chants of "1, 2, 3 Viva L'Algerie". A ship's fog horn blasted out from the Bay of Algiers in celebration.
"Magnificent. What a pleasure to go through. It's our first time, we are representing all Arabs and Muslims," said fan Hassan Saheb discussing Algeria's progress to the tournament's knockout stages. "Everything is possible now. It's not a science, it's a game."
It is the first time in four attempts that Algeria have made it past the first round. "They did it," read the headline from El Watan newspaper, declaring "The Greens make history."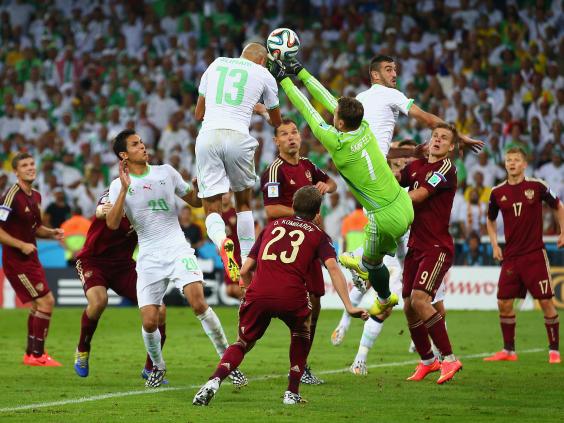 In France, police arrested 74 people as thousands of Algeria fans took to the streets, with riot police firing tear gas in one case to disperse a crowd after scuffles in the southern port city of Marseille. Celebrations in Algiers were tempered slightly by the prospect of facing Germany in the last 16.
Reuse content